Hybrid check-in technology installed at Perth Airport
Posted: 21 December 2015 | Katie Sadler, Digital Content Producer, International Airport Review | No comments yet
New check-in technology developed by SITA has been installed at Australia's Perth Airport providing hybrid desks that can quickly switch from self-service bag drop mode to full-service traditional counters. SITA, the air transport communications and IT solutions provider, has developed a hybrid check-in solution in collaboration with Australian carrier Virgin Australia. The new check-in facility […]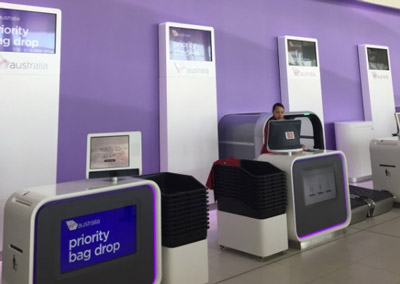 New check-in technology developed by SITA has been installed at Australia's Perth Airport providing hybrid desks that can quickly switch from self-service bag drop mode to full-service traditional counters.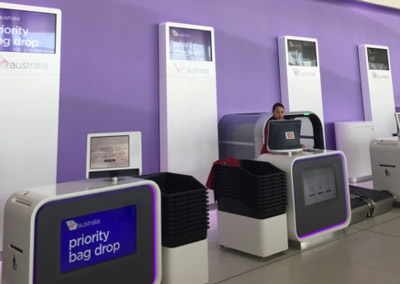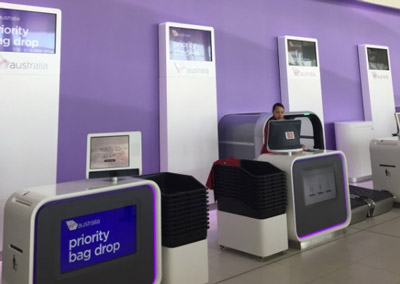 SITA, the air transport communications and IT solutions provider, has developed a hybrid check-in solution in collaboration with Australian carrier Virgin Australia. The new check-in facility was launched in November 2015 at Perth Airport's new domestic terminal. The installation included the world's first single hardware common-use hybrid desks that can quickly switch from self-service bag drop mode to full-service traditional counters. The technology enables the airline to provide varying levels of self-service based on airline and passenger preferences all from the one common-use platform.
Virgin Australia hybrid desks at Perth Airport quickly switch from self-service bag drop points to traditional counters
Ilya Gutlin, SITA President, Asia Pacific, said: "This is a very exciting time for both Virgin Australia and SITA. The airline's new domestic terminal at Perth Airport has been designed to manage passengers quickly and with the level of service they want. Working together with Virgin Australia has allowed us to combine our innovative ideas and deliver this ground-breaking technology."
Virgin Australia Group Chief Executive Officer, John Borghetti said: "This new technology is all about giving our customers the freedom to choose their airport experience. Customer service at Virgin Australia is what sets us apart and bringing our people out from behind a desk will further empower them to deliver a new standard in service excellence.
"The new technology improves efficiency and speed, and importantly frees up our people to perform a concierge-style role and support our guests as they move through the new terminal.
"The hybrid technology has been developed to an industry standard which will allow Virgin Australia to roll it out across the rest of our network."
The hybrid desks are the world's first implementation of the latest IATA specifications which support both agent desk operations and self-service bag drop using a single set of hardware.
Related topics
Related airports
Related organisations