Munich Airport's new "digital welcome mat"
Airport's relaunched and updated website features contemporary design…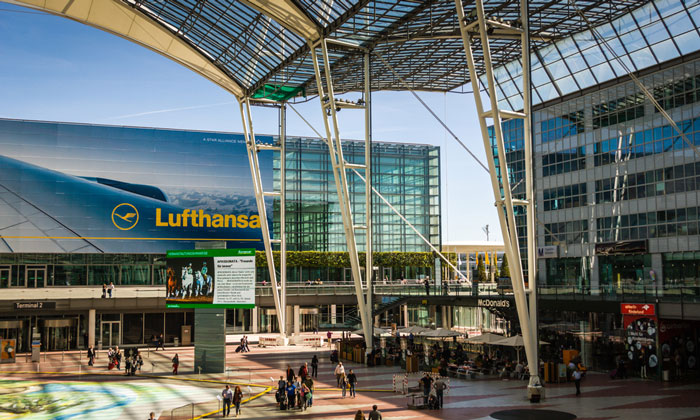 Contemporary design, comprehensive information, new features, and with functionality optimised for all devices: that sums up the new face of the redesigned Munich Airport website.
The site is used by approximately 13 million visitors annually. The new website has more than 1,000 pages providing passengers, meeters and greeters and airport visitors with all they need to know about flights, check-in, directions, parking, things to do at the airport, and the wide range of services, shopping and dining options available there. Big images and video clips convey a realistic sense of the exciting world of the airport, enticing shop, visit restaurants, or experience the excitement at the popular events in the Munich Airport Centre and the Visitors Park.
To find their way around more easily, users can take an advance 3D tour of the terminals and see where shops and gates are located. A route planner function makes it easy for passengers to plan their trip to the airport or the parking facility of their choice. The website also has a functionality to conveniently book a parking space before leaving home.
The site is used by approximately 13 million visitors annually.
With the user-friendly interface and an excellent search function, users will find what they need with just a few clicks. The airport website is responsively programmed. That means that all pages are optimised for the user's device and will load quickly. The page contents are tailored to online reading habits, with streamlined texts and an entirely new layout: The objective is for customers to find out what they need to know for their trip as quickly as possible. The latest technologies now make it possible to publish new content within seconds, ensuring more flexible and up-to-date user information than ever before.
The site content also includes facts, figures and the latest news on the company, partnerships within the airport region, career opportunities at the airport, sustainability initiatives and airport development projects. Potential business partners can learn all they need to know about the services offered by the FMG Group, from ground handling and consulting to rentals of advertising media. They can also submit bids directly for current tendering processes.
Summing up the benefits of Munich Airport's new "digital welcome mat", Hans-Joachim Bues, the head of Corporate Communications at Munich Airport (FMG) says:
"For everyone – from families travelling with excited children, business travellers on a tight schedule, or seniors looking forward to their journey – when it's quicker and easier for passengers to get the exact information they need, the comfort factor before, during or after a flight is vastly improved."
Related topics
Related airports
Related regions