AGS Airports to bring zero-emission flights to Scotland
AGS Airports has revealed development plans for hydrogen fuel infrastructure, to deliver zero-emission flights from Aberdeen Airport and Glasgow Airports.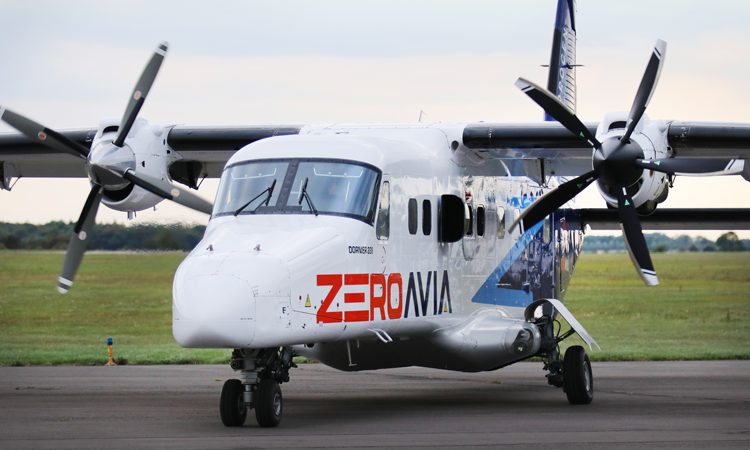 Credit: ZeroAvia
AGS Airports has announced an agreement to explore the development  of hydrogen fuel infrastructure, regulatory framework requirements and resourcing required for delivering zero-emission flights from Aberdeen Airport (ABZ) and Glasgow Airports (GLA).
The team at AGS, which owns and operates Aberdeen, Glasgow and Southampton airports, will work closely with ZeroAvia's specialist airport infrastructure team to assess the opportunities for hydrogen production onsite, as well as exploring potential commercial routes. 
Switching some routes (CHECK OUT OUR ROUTE DEVELOPMENT HUB) to aircraft powered by hydrogen-electric powertrain will help AGS Airports to significantly reduce Scope 3 carbon emissions from aircraft and reduce noise and air quality impacts locally. At the same time, AGS will explore how hydrogen can be used to remove emissions across ground operations, further extending the impact. 
The partners will work towards a flight demonstration powered by ZeroAvia's ZA600 600kW hydrogen-electric engine, which is on a path towards certification by 2025. Commercial routes from Scotland's biggest city, Glasgow, could follow soon after. 
The agreement will form an important part of AGS Airports' drive to reach net zero carbon emissions by the middle of the next decade. The airport operator's sustainability strategy is market-leading in its ambition for tackling environmental impact from flight.
Derek Provan, CEO of AGS Airports commented: "The development of hydrogen powered aircraft has the potential to completely revolutionise aviation and it is becoming an increasingly viable option for regional and short-haul aircraft. As a regional airport group serving the Highlands and Islands of Scotland as well as the Channel Islands from Southampton, AGS will be the perfect testbed for hydrogen flight. Through our partnership with ZeroAvia we'll address some of the challenges associated with the generation, delivery and storage of hydrogen on-site and how we can prepare our infrastructure to support zero emission flights."
Zero-emission route flights will better connect Scotland's major cities to remote areas in the highlands and islands, but also to other parts of the UK within the next few years. Given the reduced operating costs and lower noise profile offered by hydrogen-electric engines, operating more flights becomes attractive and can thus boost regional economic growth.
Scotland's Minister for Transport Jenny Gilruth added: "This is an encouraging development as hydrogen has the potential to be a true zero emission fuel and could play a key role in helping the Scottish aviation sector reach net zero.
 "Many of the routes that operate from Glasgow and Aberdeen to airports across the Highlands and Islands are served by small aircraft and real social, economic and environmental benefits could be delivered by cleaner, quieter and lower cost aircraft.
 "I congratulate AGS Airports and ZeroAvia on this partnership and will follow its progress with interest."