Survey reveals working conditions for aviation workers
A new survey of more than 3,700 aviation workers, globally, has unveiled that working conditions are declining for 90 per cent of employees.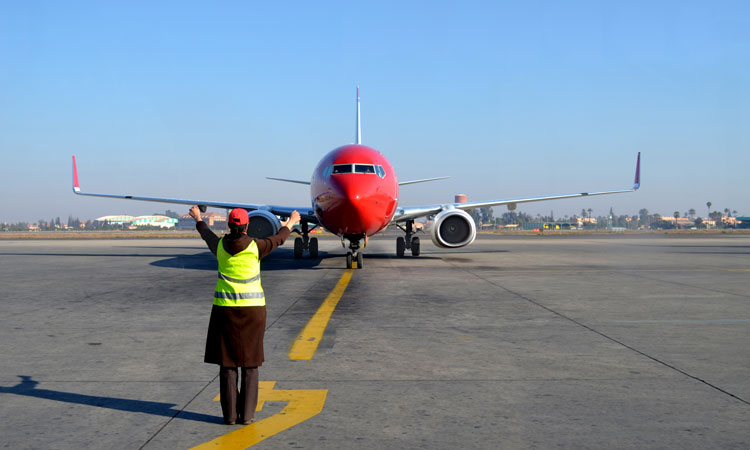 A survey of more than 3,700 aviation workers from around the world has revealed that working conditions are declining for 90 per cent of employees.
The findings were revealed ahead of the International Civil Aviation Organization's (ICAO) Assembly in Montreal, Canada, with aviation unions sounding the alarm that travel crises and major disruptions would become the norm without urgent action. Of 3,714 responses to the question 'Do you think the quality of jobs is declining in the aviation industry?', 3,279 (89 per cent) replied 'Yes'. The survey covered workers from more than 120 countries globally.
Three quarters of respondents to the survey organised by the International Transport Workers' Federation (ITF) also reported that they did not feel respected by their employer. There is growing pressure on the aviation industry to tackle the underlying causes of widespread travel chaos over the summer including mass cancellations and flight capping at key airports.
In response, ITF officially submitted its proposed 'New Deal for Aviation' plan to the ICAO Assembly. This seeks to form new national aviation bodies to oversee robust operating standards and sustainable employment practices in the industry. Endorsed by over 250 affiliated unions, representing over one million aviation workers, the bodies proposed in the New Deal would bring together governments, employers, unions and the public to create country specific national aviation plans.
The New Deal envisages governments' transport departments working with key industry stakeholders to address structural issues within aviation, as only one in five of those surveyed thought that their government was doing a good job of managing the aviation industry. The ITF's plans also seek to mandate action from the industry on decarbonisation, digitalisation, and sustainable funding.
Stephen Cotton, General Secretary of the ITF said: "Years of deregulation, privatisation, and cost-cutting have sliced working conditions to the bone. This has led to the worker shortages and widespread travel disruption that so many of the public have been exposed to over the last few months. Aviation needs a new deal that emphasises collaboration for an equitable industry, otherwise current crises will become the norm."
A recent industry report found that during the COVID-19 pandemic, 15 of the world's largest airlines eroded working conditions for hundreds of thousands of aviation workers, including aggressive anti-union tactics and 'fire and rehire' policies.
Sara Nelson, International President of Association of Flight Attendants and Vice-Chair of ITF's Aviation Section added: "Aviation is all about bringing people together all around the globe. Our job and our agenda is to continue to make that possible. That means a living wage, a secure home, respect and safety on the job, with time to enjoy life for all of the people who make it possible for planes to fly. And it means doing our part to protect our earth with clean air, water and smooth jet streams. Transportation workers are united and organising with urgency to ensure sustainable aviation with good union jobs is our collective future."