Toronto Pearson combats delays ahead of summer travel
Toronto Pearson International Airport has urged Canadian authorities to act ahead of the upcoming summer travel season, as the airport continues to battle passenger delays and hours-long queues.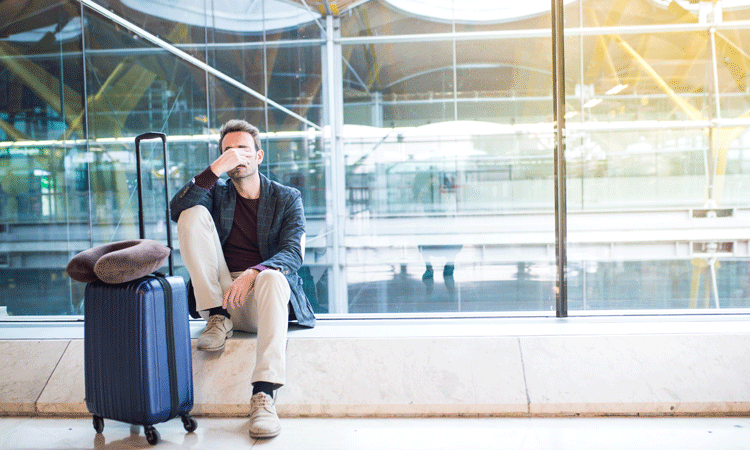 Toronto Pearson International Airport (YYZ), Canada's busiest airport, has been battling with unusually long lines and, as a result, the global airline trade group has urged Canadian authorities to take action to curb the hours-long queues ahead of the upcoming summer 2022 travel season.
Due to a staffing shortage combined with a surge in travel demand post-pandemic, airports from Canada to England are wrestling with long-lines and delays, which has raised fears of pending chaos for many airports.
At Toronto Pearson, passengers have taken to social media to vent their frustrations including posting photos and videos of long lines at customs, security and piled-up baggage. Previously, cars have been backed up around 500m to get to the airport's Terminal 1 (T1) departures area, with hundreds of passengers waiting to reach the security checkpoints.
Increased passenger processing times
The Greater Toronto Airports Authority (GTAA) has stated that the airport expects an increase of almost 50 per cent in international passengers this summer 2022. Furthermore, Canada's second-largest carrier, WestJet Airlines, is also expecting an increase in passenger numbers from this month (May 2022) onwards.
In a recent interview with International Airport Review, Monette Pasher, Interim President of the Canadian Airports Council (CAC) commented: "As our airports have ramped up, as of May 2022, 70 per cent of passenger traffic of pre-COVID-19 levels returned. And, it is becoming challenging to manage that level of traffic, with some of the COVID protocols that are still in place at our international borders … It would normally take a customs agent 30 seconds to process a passenger and now its taking two to four times that. There are also delays at our security screening at a number of airports across the country and that is at the pre-departure side."
When asked what steps are being taken to address the delays, Pasher said: "The Canadian Minister of Transport has convened a number of working groups, and our hub airports, airline partners, government agencies and Transport Canada are working together and have been meeting a couple of times per week to address some of these issues, see what they can do to streamline and move forward the hiring process. So both are looking to address the pre-departure screening and talking about what can be done at the international border to move people through quicker. This is a pressing and urgent issue; the more passenger traffic comes back, for example we are going to see Toronto Pearson increase by 50 per cent by international arrivals this summer. Traffic is coming back and that's a great thing, we need to be ready, and we need our government agencies to be ready as well. We need to work together to make that happen."