Zurich Airport Brasil develops tool for multi-airport management
Zurich Airport Brasil has implemented a new innovative Remote Operational Center that can control operations at Florianópolis International, Eurico de Aguiar Salles Airport Vitória, and Macaé Airport.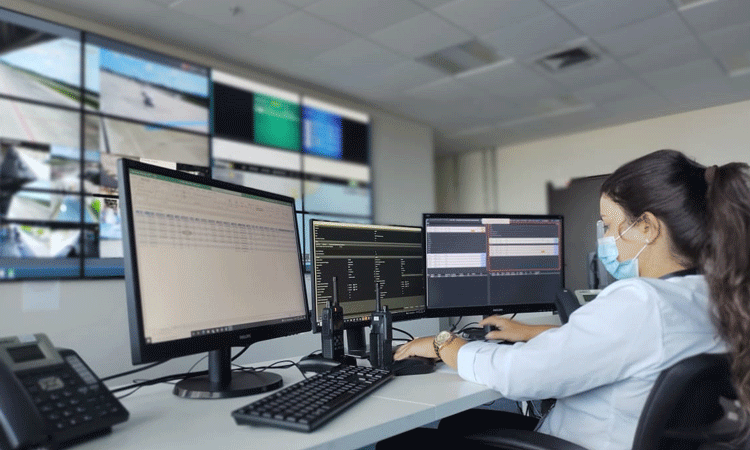 Credit: Zurich Airport Brasil
Zurich Airport Brasil, the company that manages the airports of Florianópolis International Airport (FLN), Eurico de Aguiar Salles Airport Vitória (VIX), and Macaé Airport (MEA) has implemented an innovative management format for each Airport Co-ordination Center (CCA). The implementation of the Remote Operational Center (ROC) provides a complete and integrated management approach, which enables monitoring, access, and remote operation by controlling airport operations from a central base.
With the integration of different systems, the ROC team can connect to any of the company's airports. Remote access enables use of the integrated system to manage many functions, including aircraft allocation, communication with the Control Tower, communication with the apron team, and with the local CCA itself.
"We raised the scope of the Airport Co-ordination Center to another level, developing a pioneering model for our airports. With integrated and remote access, we enhance performance, ensuring more effective control and operation, expanding services and security capability, in addition to enabling smoother communications among the group's airports. All of this generates even greater operational excellence," stated Ricardo Gesse, Zurich Airport Brasil, CEO.
The management approach developed by the concessionaire's IT (Technology) and Operations teams took about four months, from the research and testing phases until its implementation, which began in January 2022.
Innovation is part of the company's culture, which has already implemented other unprecedented projects in the country's airport segment: Inspection of airport sites using drones; installation of an Innovation Laboratory inside the airport for testing and approving new processes and initiatives; and also, Florianópolis International Airport was the first airport in Brazil to begin testing biometric boarding.
RELATED ARTICLE: Silent Airport: Innovation and tranquillity when boarding