Silent Airport: Innovation and tranquillity when boarding
Zurich Airport, a company that owns 100 per cent of the operations at the airports of Florianópolis, Vitória, and Macaé in Brazil, has launched an unprecedented concept in the country, radically changing the passenger experience. Neuza Wagner, Quality, Innovation and Excellence Co-ordinator, and Fabio Marques, Chief Operations Officer explain more.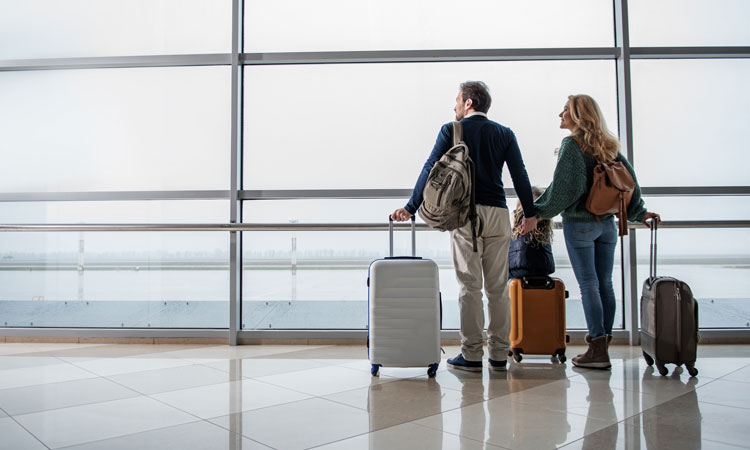 Having the best possible travel experience for its passengers in mind, an innovative mindset, and a willingness to understand the needs of different travel profiles and needs, Zurich Airport Brazil has been innovating its processes since 2018. In Brazil, the company holds the full concession for the airports of Florianópolis, capital of the state of Santa Catarina, in southern Brazil; Vitória, capital of Espírito Santo, in the southeast region; and Macaé, a city in the state of Rio de Janeiro.
In 2018, after carefully mapping the passenger trajectory, the customer experience team realised that the boarding touch point deserved special attention. The boarding model in Brazil includes passengers standing in many queues and an excessive number of announcements that can be overheard between one departure gate and another, causing excessive levels of stress to the passengers.
Zurich Airport Brazil specialists could see beyond the visible horizon and worked on a bold project to reframe departure gates, making the company's airports in Brazil much quieter.
In this disruptive innovation project, the company developed the Silent Airport concept, integrating technological innovation and operational concepts that, together, have introduced a new way of boarding in Brazil.
Three key premises were involved in creating the solution: passenger experience, innovation, and process improvement.
How was this made possible?
The project started by putting together four elements:
Redesigning the boarding procedure, changing the four-queue model to only two queues.
Carefully redesigning the airlines' announcements, which are now shorter and more precise.
Developing a software for the concatenation of announcements. Voice messages were professionally recorded in a studio.
Support of visual items, such as a light-hearted video that shows the boarding stages and informs the group or queue when to board, guiding passengers through the process.
The above is how Florianópolis International Airport (FLN) became the first place where Zurich Airport Brazil implemented the Silent Airport concept. The project involved the concessionaire's customer experience and information technology teams, in addition to eight external stakeholders, including airlines, a software developer, recording studio, and sound specialists.
The concept was also implemented at Vitória Airport (VIT). The boarding experience at our airports is now quieter, cleaner, and generally more pleasant. In addition, there are no longer excessive numbers of people in queues, an important consideration at this moment of COVID-19 pandemic-induced social distancing. Passengers are clearly, but discretely, notified of their flight, with professional voice recorded announcements, through an intelligent audible announcement system.
Passenger satisfaction related to the new boarding concept was monitored through national and even international customer satisfaction surveys, such as the Airports Council International (ACI) survey, and the result was striking! In the very first month, customer satisfaction scores in relation to the voice announcements and the boarding process were high.
In addition to creating a quieter, more pleasant environment, the Silent Airport model has been very well received by the airlines for speeding up the process from an operational standpoint, as the announcement system gives out voice messages in three languages: Portuguese, English, and Spanish. As a result, airline staff no longer need to make announcements in three languages and have more time to organise boarding and take care of the passengers.
Sense of place, to be special!
The Silent Airport is not only an innovative project, but it has also made the departure lounge environment more democratic and, most of all, peaceful. Fewer announcements mean more time for passengers to read a book, talk to their travel partner, and work or listen to their favourite playlist on their smartphone.
We have given a new meaning to the departure lounge. At Zurich Airport Brazil Airports it is not a hostile and stressful place, it is 'the place to be'.

Neuza Wagner is currently Quality, Innovation and Excellence Co-ordinator of Zurich Airports Brazil. Wagner has more than 10 years of experience in aviation, with expertise in passenger experience. She holds a Bachelor's degree in management and is pursuing a Master's degree in management with a focus on strategy.

With more over 16 years of experience in aviation industry, Fabio Marques has worked in different segments such as airlines, ground handling companies, and airports. Innovation and efficiency are his core values and he is currently the COO of the Zurich Airport Brazil.