Tallinn Airport welcomed 1.3 million passengers during 2021
As December 2021 ended, Tallinn Airport welcomed a significant passenger recovery of 166,379 travellers, which surpassed 70 per cent of pre-COVID-19 traffic figures.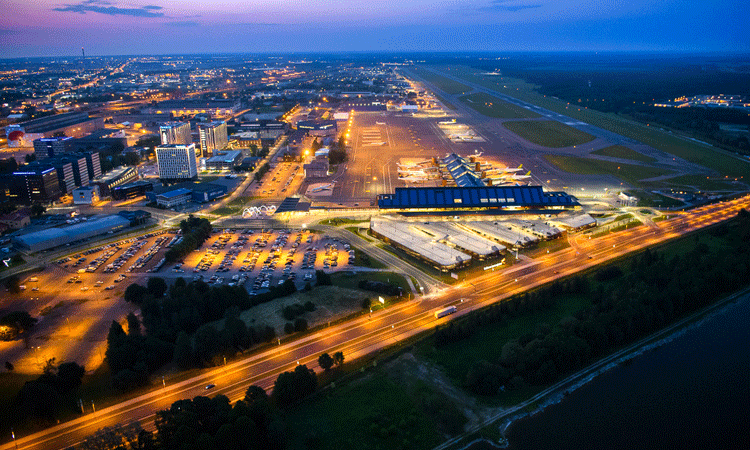 Credit: Tallinn Airport (TLL)
In December 2021, 166,379 passengers passed through Tallinn Airport (TLL), which is 70 per cent of the pre-COVID-19 level. The average occupancy rate for regular flights in December was 56 per cent.
According to Riivo Tuvike, Chairman of the Management Board of Tallinn Airport, December 2021 was a very good month in terms of the number of passengers: "Although winter is traditionally a low season in terms of travel, the last month of the year resulted in good passenger traffic – it was facilitated by improved flight schedule, which allowed direct flights to 34 destinations. We will continue to strive to offer a varied and flexible flight schedule with high quality services. We are happy that passengers continue to trust us and choose Tallinn Airport as their starting and ending destination."
At the end of 2021, 12 airlines provided regular flights from Tallinn Airport. In December, Ryanair possessed the largest market share – 23 per cent of all passengers. In total, 36 per cent of passengers used the services of low-cost airlines. The main destinations for direct flights were Helsinki, Riga, Frankfurt, and Stockholm. 80 per cent of charter passengers went to Egypt and 20 per cent to the Canary Islands.
In total, in 2021 Tallinn Airport provided services to 1,300,572 persons, which is 50 per cent more than in 2020, but 60 per cent less than in 2019. Compared to the pre-COVID-19 level, the number of passengers on regular flights recovered by an average of 37 per cent, and on charter flights by 60 per cent.
Tuvike said that the end of 2021 gives courage and confidence that the aviation industry is on the mend: "We are entering the new year with the goal of serving 2.5 million passengers."
Due to the spread of COVID-19 and related restrictions, 2021 began with a decline in demand for air travel. In the first quarter, the number of passengers reached only 14 per cent, and in the second 22 per cent of the pre-COVID-19 level. The gradual recovery in the number of passengers in the second half of the year was significantly influenced by the introduction of a single EU COVID passport, which harmonised and simplified travel rules. As a result, in July the passenger traffic reached 50 per cent, and in December 70 per cent of the pre-crisis level.
During 2021, Air Baltic carried the most passengers (22 per cent), while the total share of low-cost airlines was 24 per cent. Airline Swiss, a member of the Lufthansa group, launched flights to Tallinn – in July 2021, a regular line was launched between Zurich and Tallinn. Low-cost Ryanair and Wizz Air have opened several new destinations: Rome, Naples, Barcelona, ​​Billund, Liverpool, and other cities. In 2021 Tallinn Airport provided regular flights to 40 destinations (plus regular charter flights).