HKIA cargo throughput records reveal strong growth in October 2021
In October 2021, Hong Kong International Airport's cargo throughput increased by 14.7 per cent, and the airport also experienced a passenger increase of 72.6 per cent, compared to October 2020 data.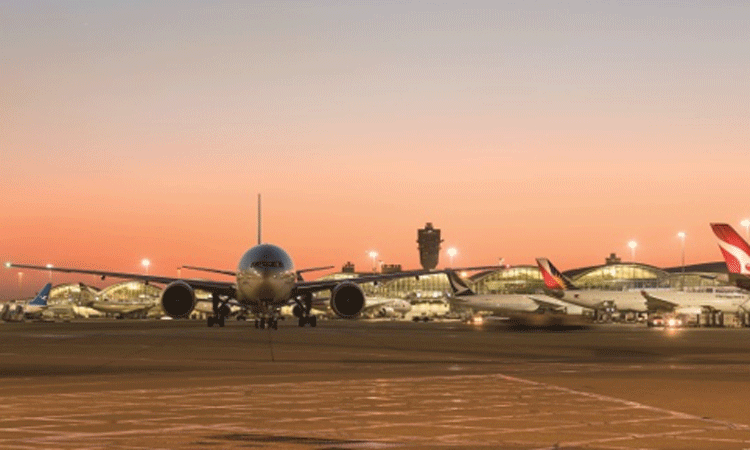 Credit: Hong Kong International Airport (HKIA)
Airport Authority Hong Kong (AAHK) has released the traffic figures for Hong Kong International Airport (HKIA) for October 2021, which show that cargo throughput was 462,000 tonnes during the month, a double-digit increase of 14.7 per cent compared to the same month in 2020. The airport also handled 137,000 passengers and 13,995 flight movements, representing year-on-year increases of 72.6 per cent and 28.7 per cent, respectively.
The increase in cargo throughput in October 2021 was mainly attributed to a 16.5 per cent growth in exports, as well as the beginning of the traditional peak period for air cargo shipments. Imports and transshipments also recorded double-digit growth. Cargo to and from North America, Southeast Asia, and Europe, experienced the most significant increases during the month. 
Due to the on-going COVID-19 pandemic, passenger traffic remained significantly below pre-pandemic levels recorded in 2019. However, outbound transfer passengers from Mainland China to Europe recorded significant increases.
Over the first 10 months of the year, HKIA handled 1.1 million passengers and 115,415 flight movements, representing year-on-year declines of 87.6 per cent and 14.8 per cent, respectively. Cargo handled rose 13.3 per cent during the period to 4.1 million tonnes.
On a 12-month rolling basis, HKIA handled 1.2 million passengers and 140,635 flight movements, representing year-on-year declines of 93.6 per cent and 30.4 per cent, respectively, while cargo throughput was 4.9 million tonnes, representing a 10.2 per cent year-on-year increase.
AAHK also announced that HKIA recently won two global recognitions for its continuous achievements in providing safe and pleasant journey for travellers. For the second consecutive year, HKIA was voted 'Asia's Leading Airport' at the World Travel Awards, a pre-eminent awards programme honouring excellence across a variety of sectors in the global travel industry. HKIA's high standards of operational health and safety were also recognised when it was re-accredited in the Airport Health Accreditation programme by Airports Council International, demonstrating the airport's commitment to prioritising health and safety measures in accordance with international standards and industry best practices.
Vivian Cheung, Executive Director, Airport Operations of AAHK said: "It is an honour to receive these two notable recognitions. Despite the challenges of the COVID-19 pandemic, the airport community has demonstrated exceptional commitment and professionalism in maintaining smooth and efficient operations at HKIA and providing safe and pleasant journeys for travellers. By introducing a number of hygiene measures designed to ensure passenger safety, and innovative technologies to further enhance the passenger experience, HKIA has shown that it stands ready as always to welcome passengers from around the world."