BEUMER Group discusses aviation's runway to recovery at Inter Airport
BEUMER Group meets with the aviation industry at Inter Airport, to discuss the importance of baggage handling systems for aviation's runway to recovery.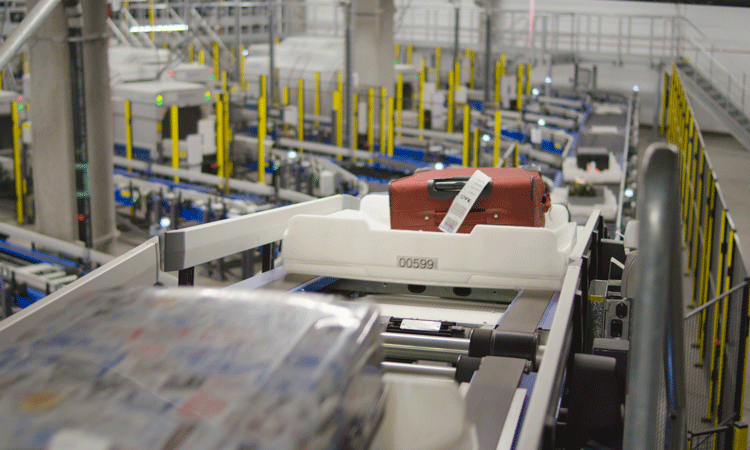 Credit: BEUMER Group
How to turn volatility into predictability with data-driven technologies is one of the questions, BEUMER Group answered at 2021's Inter Airport show in Munich. Amidst the continuing volatility that the COVID-19 pandemic has posed for airports, most are running on decimated revenues and fewer resources. As the ground shifts, the question will be how airport operators can turn this volatility into predictability.
According to BEUMER Group, success will, in part, come down to the airport's ability to make the most of data. Despite the financial crunch, airports will also need to maintain their infrastructural developments to reduce their costs and improve efficiency to recover revenue. Simply put, airports will need to consider technologies and system designs that can achieve operational efficiency in the long term. One way in which airports can protect their revenue streams is to use the COVID-19 pandemic as an opportunity to upgrade old infrastructure.
Moritz Bender, Director, Sales & Business Development at BEUMER Group said: "While airports have seen negative figures during the last year and are understandably very cautious to be expending more, it could nevertheless be the time to invest in upgrades during this time of low traffic volumes".
While the baggage handling system is essential, it is also highly complex. It must comply with numerous regulatory and security requirements, all while matching flight schedules. When looking at the process for checking a bag this becomes very clear: the system matches the bag against IATA (or equivalent) requirements, logging its weight and dimensions – and that's before the bag even enters the system. On top of that, the system must deal with late bags, early bags, and bags that have no identifiable data. Not forgetting that no two bags are alike.
Bender added: "We have the insights to understand why the BHS is so critical to airport operations. It can connect everything, airports, airlines, transfer baggage, and has an impact on many other services in the airport. Without a working BHS, airports are very suddenly in trouble. In larger airports, even a 10-minute downtime in the BHS can cause 6,000 unsolved bags. That becomes 6,000 problems that must be resolved by an individual manual operation or a system needing to 'tell' the bags what to do."
BEUMER Group's message to visitors of Inter Airport therefore remains "That's why it's important for airports to invest in their baggage handling systems and make them more effective."