Quito Airport renews its passenger health and safety accreditations
Quito Airport has renewed two of its major Airports Council International awards in 2021 for its efforts towards passenger health, safety and satisfaction during the COVID-19 pandemic.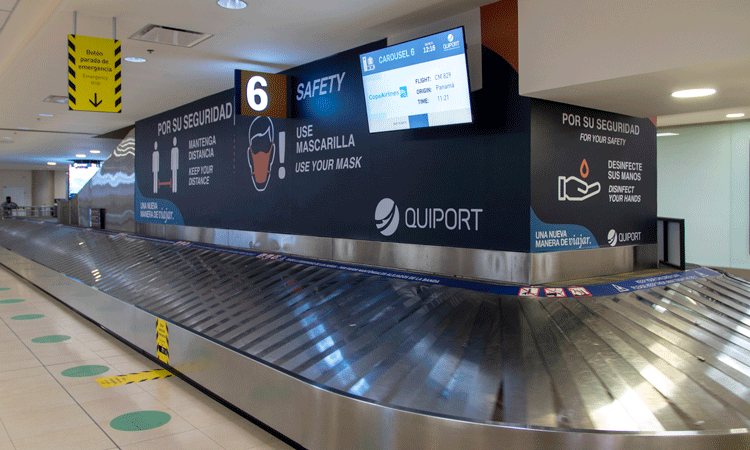 Credit: Quito International Airport
The quality of passenger service is presently one of the fundamental pillars on which the airport industry is erected, and a factor that has gained significant relevance due to the COVID-19 health crisis, which has to do with the way in which airports are taking care of the health of their passengers, as well as of their collaborators.
As such, Mariscal Sucre International Airport (UIO) – or Quito International Airport – has renewed two important accreditations in 2021 that validate the efforts made to offer its passengers a satisfactory and safe experience in their passage through the air terminal: the Airport Customer Experience Accreditation (Level 3) and the Airport Health Accreditation, both granted by Airports Council International (ACI).
Level 3 in the Airport Customer Experience Accreditation means that Corporación Quiport, as the entity responsible for managing the airport, meets four key conditions:
Incorporates customer service policies into its overall strategy
Knows the profile of its passengers
Measures their level of satisfaction
Executes improvements and new services considering the real needs of passengers.
Currently, there are only two airports in the world that have reached Level 3: Quito Airport and Hong Kong International Airport (HKG). Incheon International Airport (ICN), in South Korea, is the sole Level 4 certification holder in the world.
Additionally, Quito Airport renewed its ACI Airport Health Accreditation (AHA), which is based on the recommendations of the International Civil Aviation Organization's (ICAO) Council to establish common sanitary measures and is aligned with the best practices of ACI, as well as with the aviation security protocol developed by the European Union Aviation Safety Agency (EASA).
Quito Airport received this accreditation for the first time in August 2020, and the present renewal will be valid until September 2022.