Two Dominican Republic airports achieve environmental management certification
VINCI Airports' Las Américas Airport and La Isabela Airport have both obtained the ISO 14001:2015 certification, making them the first airports in the Dominican Republic to do so.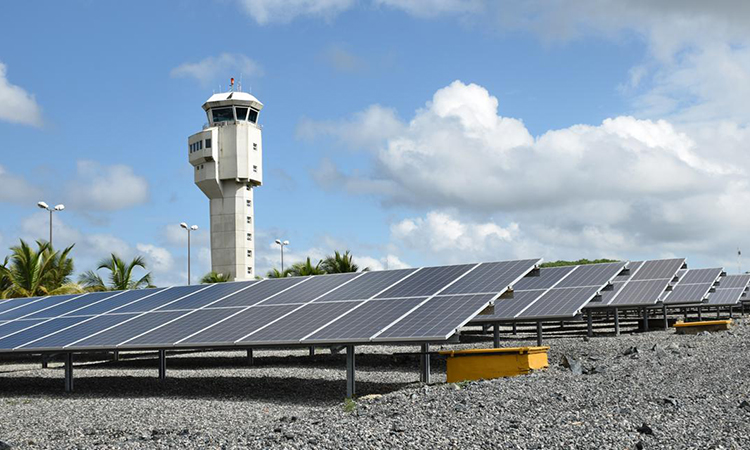 Credit: VINCI Airports
Aeropuertos Dominicanos Siglo XXI (AERODOM), a VINCI Airports company, has announced that it has obtained the ISO 14001:2015 certification from the Spanish Association for Standardisation and Certification (Aenor) for its environmental management system at Las Américas International Airport (SDQ) and La Isabela International Airport (JBQ).
This achievement makes SDQ and JBQ the first airports in the Dominican Republic to certify their environmental management system to the international standard, demonstrating the implementation of an effective environmental management system that allows the airport operator to reduce the environmental footprint of its operations in a continuous and sustainable manner.
The ISO 14001: 2015 certification guarantees that the airport has an effective environmental management system that allows it, on a continuous and sustainable basis, to:
Reduce the environmental footprint of its activities
Ensure the regulatory compliance of its activities with regard to the environment
Take into account the expectations of its stakeholders
Involve all employees and partners in a common goal
Ensure full operational control of its activities to limit environmental impacts and risks.
"A sustainable airport is always looking for ways to reduce or even neutralise the impact of its activity on the environment. With the support of our parent company, VINCI Airports, we have placed this consideration at the heart of our approach. We are proud to receive this ISO 14001 certification for SDQ and JBQ, which confirms that we have an environmental management system in line with international best practice," said Mónika Infante Henríquez, AERODOM's Managing Director.
In line with VINCI Airports' AirPact strategy, AERODOM has placed particular emphasis on the environmental management of its airports, ensuring biodiversity and green spaces, reducing water consumption, facilitating waste sorting and recycling, reducing energy consumption and exploiting renewable energy.
Between 2017 and 2019, the six airports managed by the company reduced their CO2 emissions per passenger by 20 per cent, equivalent to 1,500 metric tonnes per year, despite the growth in passengers and operations during the period.
Currently, AERODOM has photovoltaic production facilities in all its installations, with an installed capacity of 6.8 MW, making it the country's largest private solar energy producer.
Since 2000, AERODOM has been responsible for the management and administration of six public airports under a concession contract that runs until 2030. As part of its management, it has made significant investments in the construction, rehabilitation and maintenance of infrastructure, along with the recruitment and training of qualified personnel to cope with the natural growth in services and passenger numbers that the aviation industry has experienced over the years.
AERODOM has been part of the VINCI Airports network since 2016. The improvements made to its airports are part of the overall commitment to environmental transition defined by the VINCI network, which was the first company in its sector to adopt a global environmental strategy for its 45 airports worldwide, with the aim of promoting sustainable management in each of the countries where VINCI Airports operates.