ACI World publishes updated COVID-19 restart and recovery guidance
The second edition of ACI's COVID-19 guidelines provides updated best practice examples and guidance for both the initial restart and longer-term recovery of the global aviation industry.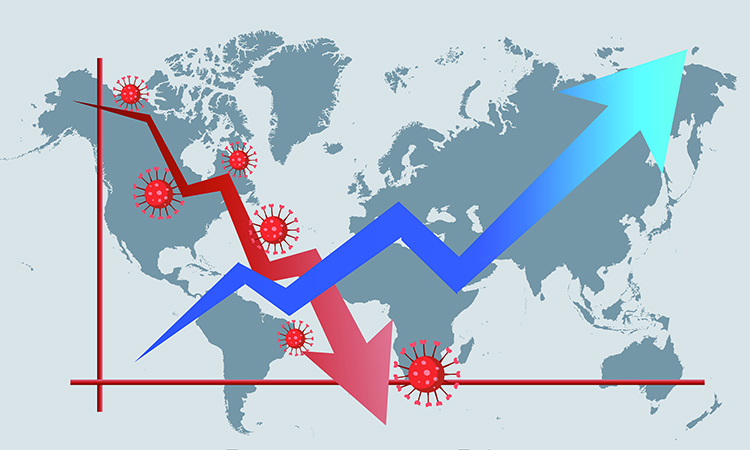 Airports Council International (ACI) World has published new guidance for airports to help them to prepare for the restart of the industry and its recovery from the COVID-19 pandemic and the impact on their operations.
As the trajectory of recovery has been affected by new variants of COVID-19 and the new restrictions introduced by governments in response, the second edition of ACI World's 'Aviation Operations during COVID-19 – Business Restart and Recovery' provides updated best practice examples and guidance for both the initial restart and longer-term recovery.
ACI has not only updated its guidance on the practical and efficient health and operational measures that can be introduced to support safe travel, but also included new information on the provision of COVID-19 testing facilities at airports and supporting the distribution of vaccines.
The publication follows the release of new guidance from the International Civil Aviation Organization (ICAO), to which ACI has provided its input to help to ensure global alignment. The ICAO Council Aviation Recovery Task Force has updated its policy recommendations to States, the Take-Off Guidance Document and the Manual on Cross Border Testing and Risk Management. 
"The priority for airports has always been to protect the health and welfare of travellers, staff and the public as it has navigated the COVID-19 crisis," said ACI World's Director General, Luis Felipe de Oliveira. "While there have been faltering steps towards a restart of air travel, it will be a long haul, and our new guidance issued today takes account of this changing situation for airports and will help them to lay the foundation for a long term and sustained recovery."
"ACI has been a contributor to the ICAO Council Aviation Recovery Task Force, and we welcome the publication of its updated guidance, along with the new considerations on testing and vaccination, which will help to set a global standard for recovery," he added.
ACI World expects the return to business for the industry to take place in phases:
Initial restart with a limited number of passengers, mainly domestic travel
Recovery, with a slow increase in passenger volume
Gradual scale-up in capacity
Return to more normal passenger volumes. 
"ACI's World Airport Traffic Forecasts reveal that recovery is likely to be uneven across the world. Markets with significant domestic traffic are not expected to recover to pre-COVID-19 levels before 2023, and markets with a significant share of international traffic will recover much more slowly," de Oliveira said. 
He continued: "Recovery will only be possible, however, if governments can get behind aviation with policy support and assistance to pursue a coordinated and risk-based approach to combining testing and vaccination to promote travel when the epidemiological situation allows."
The guidance document covers all aspects of airport management and operation. ACI does not to expect airports to use all of the options provided, but rather implement measures that might be appropriate according to local circumstances.