Groupe ADP and 23 partners sign 'Airports for Trust' charter
The charter highlights the signatories' dedication to moving towards zero environmental impact operations and reaching carbon neutrality by 2030.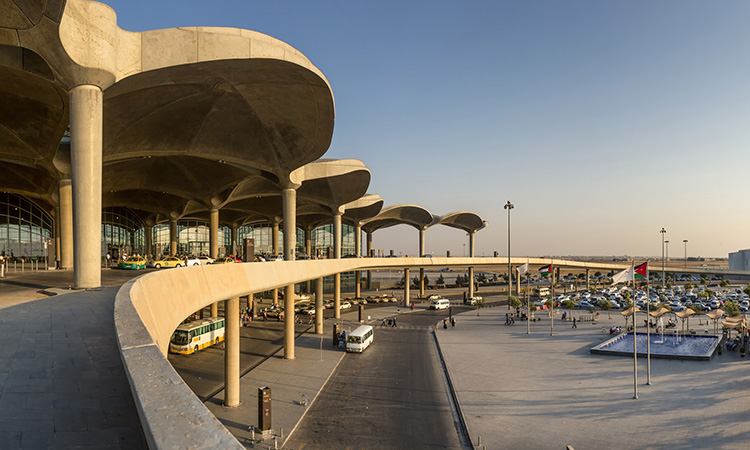 Credit: Airport International Group
Groupe ADP and 23 of its partner companies – including Airport International Group (AIG), TAV Airports, Liège Airports, ZAG, Nuevo Pudahuel and Ravinala Airports – have signed the 'Airports for Trust' charter, announcing their shared ambition to build an even more sustainable and responsible airport industry with enhanced cooperation.
Under the agreement, the signatories emphasised their dedication towards the charter's four main ambitions. These include moving towards zero environmental impact operations and reaching carbon neutrality by 2030. The charter also promotes active participation in the aviation sector's environmental transition efforts; the integration of each airport into a local resource system; and the reduction of the environmental footprint of airport planning and development projects.
The signatories firmly believe that the balanced and enduring expansion of airport activities must be intertwined with the creation of value for surrounding communities. Accordingly, investment in human development at a local scale, with a special focus on youth, is at the forefront of their priorities.
Moreover, the signatories have committed to reducing noise exposure; fostering long-term trusting relationships with local stakeholders; spreading airport activity benefits among nearby communities (particularly in terms of training integration and employment); and federating the airport community to maximise the positive impacts of airport activity.
The 'Airports for Trust' charter corresponds with the rationale adopted by Groupe ADP in 2020, which is to welcome passengers, operate and imagine airports, responsibly and throughout the world. Together, the 23 airports consider that their social and environmental responsibility is not only limited to their teams, passengers, customers, suppliers and airport industry players, but also to all stakeholders in the countries in which the group is present.
Despite the biggest crisis in the history of air transport, Groupe ADP and its partners are confident that this period is prime for building a more sustainable and responsible future in order to restore the confidence of passengers via resolute action.
Through the charter, the signatories also acknowledged the need to assess the environmental and socio-economic footprints of their airports and monitor progress with transparency on all the targets mentioned. They set themselves the goal of advancing the entire network by sharing experiences and exchanging best practices.
Augustin de Romanet, Chairman and CEO of Groupe ADP, stated: "The 'Airports for Trust' charter embodies a common vision of the future of our airport industry. At a time when air transport as a whole is facing some of the hardest challenges in its history with the fight against global warming, it can seize this opportunity to reinvent its industrial model in-depth and imagine and apply more efficient and responsible processes. For Groupe ADP, this means reducing its carbon footprint and strengthening ties with local stakeholders. Groupe ADP and its partners are already the world's leading airport network and, with the signing of this charter, we aim to become the world's first sustainable airport community."
Airport International Group's CEO, Nicolas Claude, commented: "As a subsidiary of Groupe ADP, we are proud to be part of this coordinated global initiative. For many years, Airport International Group has been committed to operating as a socially-responsible company that supports the development of nearby underprivileged communities and the empowerment of local youth. It is this same dedication that has spurred AMM to become the first carbon-neutral airport in the region and an active advocate of climate-friendly activities. The 'Airports for Trust' charter is a great step in the right direction, and we look forward to working alongside other network members for the benefit of the communities in which we operate."