Issue 6's In-Depth Focus on Sustainability
From reducing carbon emissions, noise levels, water usage and waste, all aspects of airport operations need to be considered with a sustainable mindset. This In-Depth Focus highlights some important changes that airports are making to reduce energy consumption and emissions, and some innovative ways to produce renewable energy to power passenger terminals.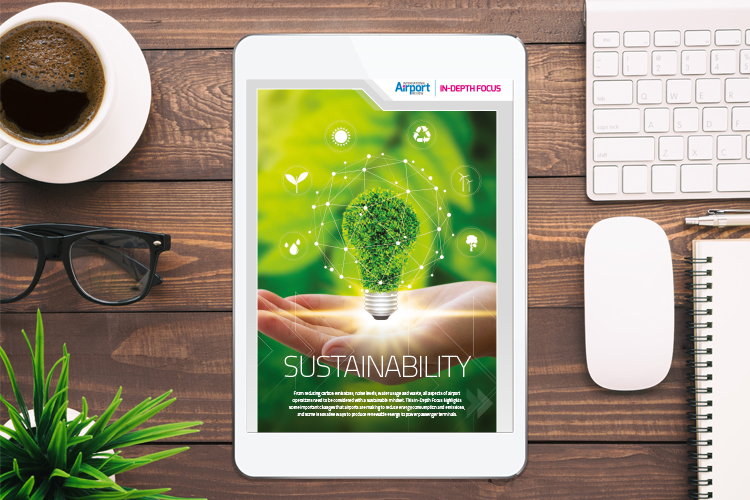 Despite the COVID-19 pandemic, the airport sector's determination to reduce emissions and work towards a better future is steadfast and resolute. This month we hear from two airports about their recent sustainability efforts and from ACI World, which has introduced two new levels to its Airport Carbon Accreditation.
Sustainability remains a key focus at Toronto Pearson Airport
Todd Ernst, Director of Aviation Infrastructure, Energy and Environment at the Greater Toronto Airports Authority, highlights the changes that the operator has made to proactively reduce energy consumption and emissions rather than waiting to comply with international agreements.
Airports take prime position in sector's climate ambitions
The Airport Carbon Accreditation programme – the global carbon standard for airports led by Airports Council International – has extended its framework to include two new, more ambitious levels. Marina Bylinsky, Head of Sustainability at ACI EUROPE, thinks that, despite the pandemic, airports are more willing than ever to step up to the plate and walk the talk when it comes to hitting sustainability targets.
The sun shines of Melbourne Airport's new solar farm
Melbourne Airport speaks to International Airport Review about its new solar farm, which is the size of 26 soccer fields and will have the capability to produce enough renewable energy to power all four of its passenger terminals.