International passengers arriving in England now require negative COVID-19 test
The decision is part of the UK government's efforts to help to protect against the importation of new strains of coronavirus that are currently circulating globally.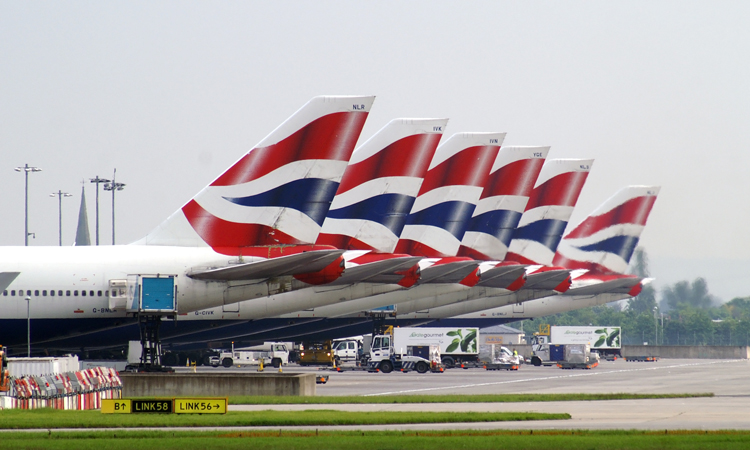 Passengers arriving into England from all international destinations will now be required to present a negative COVID-19 test result before departing for England in order to help protect against new strains of the virus that are circulating internationally, such as those seen in Denmark and South Africa.
The UK's Transport Secretary, Grant Shapps, has announced that, from the week beginning 11 January 2021, inbound passengers arriving by boat, plane or train will have to take a test up to 72 hours before departing the country they are in.
The decisive action is in response to the changes seen in the transmission of the virus both domestically and across the globe. Pre-departure testing will protect travel and will provide an additional layer of safety from imported cases of coronavirus, on top of the mandatory 10 day self-isolation for arrivals, by helping to identify people who may currently be infectious and preventing them from travelling to England.
A negative pre-departure test reduces the risk of someone travelling whilst infectious, acting as another safeguard to prevent imported infections. Passengers arriving from countries not on the government's travel corridor list must self-isolate for 10 days regardless of their pre-departure test result in order to provide further robust protection from those travelling from high-risk countries.
Prior to departure, passengers will need to present proof of a negative COVID-19 test result to carriers, as well as their passenger locator form. The UK Border Force will conduct spot checks on arrival into England to ensure that passengers are fully compliant.
The move further bolsters existing protective measures which helped to safely enable international travel during 2020, with self-isolation for new arrivals and travel corridors remaining critical in reducing the risk of imported cases from high-risk countries.
Grant Shapps, the UK Transport Secretary, said: "We already have significant measures in place to prevent imported cases of COVID-19, but, with new strains of the virus developing internationally, we must take further precautions. Taken together with the existing mandatory self-isolation period for passengers returning from high-risk countries, pre-departure tests will provide a further line of defence – helping us to control the virus as we roll out the vaccine at pace over the coming weeks."
New national lockdown restrictions, which came into force on 6 January 2021, remain in place, meaning that everyone must stay at home unless travelling for a very limited set of reasons, including for work.
Permitted travellers will need to take their test up to 72 hours before departure, and this will apply irrespective of whether a country is on the travel corridor list. The UK government will set out the standards that these tests will need to meet and what proof passengers will need to present.
Passengers arriving into England who have successfully demonstrated a negative result prior to departure from a country not on the travel corridor list will still have the option to reduce the self-isolation period from 10 to as little as five days by paying for a test through the UK government's Test to Release scheme. The scheme requires a test to be taken on or after the fifth full day since leaving a country not on the travel corridor list.
Passengers will be required to show their negative test result before boarding, and transport operators will deny boarding if necessary. On arrival back into the UK, Border Force will check passengers test results through the current spot check regime, to ensure that individuals are compliant with the new rules, and passengers will be subject to an immediate fine of £500.
There will be a limited number of exemptions, including for hauliers, children under 11, crews and for those who travelling from countries without the infrastructure available to deliver the tests. Further exemptions will be set out.
This follows the recent decision to temporarily suspend direct travel from South Africa to England after new evidence emerged from health authorities reporting an outbreak of a variant strain of coronavirus spreading to some local communities. Those who travel indirectly from South Africa must self-isolate for 10 days.
All travellers will still be required to complete a passenger locator form before arrival into England. This is critical in being able to track the virus in case of any local outbreaks, and those who fail to complete a passenger locator form will be subject to an increased fine of £500.
Industry responses
Airport Operators Association (AOA)
Responding to the announcement that all international arrivals will need to present a negative COVID-19 test for entry into the UK, Karen Dee, the Airport Operators Association's Chief Executive, said: "The introduction of pre-departure tests is understandable from a public health perspective, but the government has missed an opportunity to further reduce quarantine under the Test to Release scheme in England."
"Travel bans introduced before Christmas and the lockdown measures introduced this week mean that UK aviation is, once again, effectively closed. This has made a devastating situation for UK airports and communities relying on aviation worse."
"Aviation will only fully recover when the need for quarantine is eliminated on a four-nation basis across the UK. Testing, including pre-departure tests, has a crucial role to play in that."
"We urge the government to work with industry and public health authorities to take further steps on pre-departure and rapid testing as soon as possible to safely remove quarantine altogether. Until that happens, the industry cannot recover fully, so government must provide financial support to protect connectivity and its global Britain and levelling-up agendas."
London Gatwick Airport (LGW)
CEO of Gatwick Airport, Stewart Wingate, said: "Public health remains of paramount importance and, while necessary, the new national lockdown will have a severe impact on Gatwick Airport, with air traffic levels likely to fall back dramatically again in coming days. The airport will, however, remain open to facilitate flights for essential travel and cargo supplies."
"We have long been an advocate of pre-departure testing, and today's government announcement brings us in line with many other countries and closer to having a consistent, internationally coordinated pre-departure testing regime. When current lockdown restrictions are eased, and infection rates decrease, pre-departure testing could ultimately encourage frequent international travel to restart by eliminating the need for arriving passengers to quarantine. It remains important, however, that any tests are affordable for passengers and that these arrangements are temporary and are withdrawn at the earliest opportunity when public health conditions permit."
"We continue to ask government to announce a comprehensive support package for aviation to help us protect jobs. It is vital that critical national infrastructure, such as airports, are able to thrive and provide the international connectivity required to ensure that Britain remains open for trade and business as we enter the post-Brexit era."
London Heathrow Airport (LHR)
John Holland-Kaye, CEO of Heathrow Airport, said: "Having called for the introduction of pre-departure testing since April 2020, we support this development which ensures that passengers can continue to travel safely. The government must now prioritise the creation of a common international standard for testing that would introduce a global process to protect confidence in future travel. Despite today's announcement, aviation has effectively been grounded for a third time. The government must make good on its promise to support this vital sector with the full business rates relief which has been extended to other industries. Fair financial support, alongside further testing progress, will ensure that there is a viable UK aviation sector to deliver the government's vision of a Global Britain."
AGS Airports
Responding to the announcement that all international arrivals will need to present a negative COVID-19 test for entry into the UK, Chief Executive of AGS Airports – which owns Aberdeen Airport (ABZ), Glasgow Airport (GLA) and Southampton International Airport (SOU) – Derek Provan, said: "We have been calling for the introduction of an effective testing regime for months as it is the only way to safely re-establish connectivity whilst protecting the public from high risk arrivals. Whilst it is encouraging that government has now decided to put such a scheme in place, it has taken much longer than expected. Our industry has been devastated by this pandemic and has effectively been shut down for close to one year. If we are to be in any position to support our country's and the economy's recovery from the crisis, it's vital that government provides much needed sector specific support."