UK government decreases required quarantine period for travellers
Passengers arriving in England from countries that are not featured on the UK government's travel corridor list will now need to self-isolate for 10 days, instead of 14.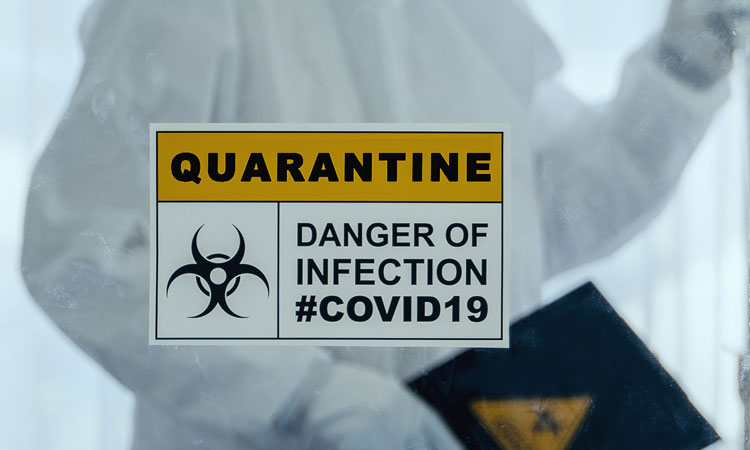 The UK government has announced that, from 14 December 2020, the number of days that English citizens will be required to quarantine upon returning from countries that are not featured on its travel corridor list will now be required to self-isolate for only 10 days, instead of 14.
In addition, from 15 December 2020, passengers arriving into England from countries not featured on the UK government's travel corridor list will have the option to take a test after five days of self-isolation, with a negative result releasing them from the need to quarantine.
Self-isolation is essential to reducing the spread of COVID-19 as it breaks the chains of transmission. After reviewing the evidence, the UK government is now confident that the number of days required for quarantine can be reduced.
From 14 December 2020, the change to the quarantine period will apply to all those who are currently self-isolating, including those who commenced self-isolation before the implementation date. The passenger locator form – which all travellers, including those from exempt destinations, are required to show upon on arrival into the UK unless they fall into a small group of exemptions – will also be updated.
Following the announcement, the Chief Executive of the Airport Operators Association (AOA), Karen Dee, said: "The reduction in the quarantine period along with the imminent start of the test-to-release system in England are welcome steps forward that can help boost the safe restart of international travel, increase consumer confidence and begin to pave the way towards an open Global Britain."
"However, aviation will only fully recover when the need for quarantine is eliminated on a four-nation basis. UK airports are committed to working with the UK and devolved governments to ensure that pre-departure and rapid testing can be brought in a soon as possible to remove the quarantine altogether," she added.
Dee concluded: "Aviation is essential to our economic recovery, as well as wider agendas, such as Global Britain, levelling-up and inclusive, sustainable growth. However, UK airports have been amongst the hardest-hit sectors by the pandemic. That means that the UK and devolved governments must continue to work with our airports to provide the necessary financial support to safeguard the future of aviation and thus UK prosperity."