San Francisco Airport awarded Airport Health Accreditation from ACI World
Measures implemented at San Francisco Airport to ensure health safety and achieve the accreditation include onsite rapid COVID-19 testing and enhanced cleaning measures.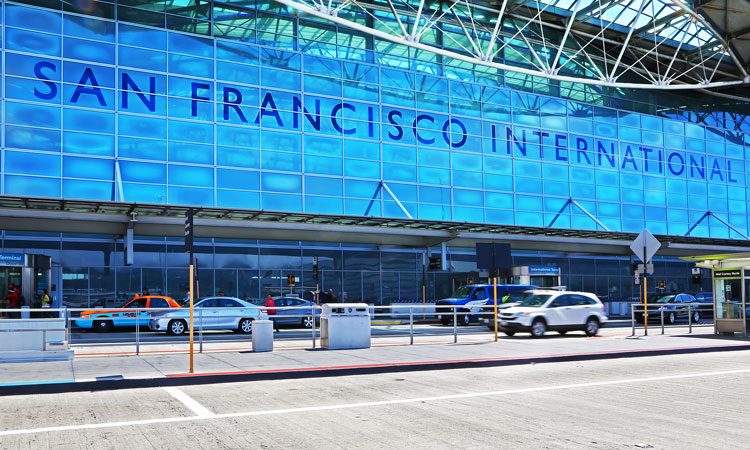 San Francisco International Airport (SFO) has announced that it has received the Airport Health Accreditation from Airports Council International (ACI) World.
The organisation's Airport Health Accreditation programme evaluates the new health and safety measures and procedures that have been introduced at airports worldwide in response to the COVID-19 pandemic. Areas of assessment for accreditation include cleaning and disinfection, physical distancing, staff protection, physical layout, passenger communications and passenger facilities.
San Francisco Airport's Director, Ivar C. Satero, said: "The safety of our passengers and employees has always been our highest priority. We have transformed our airport to meet the challenges of this pandemic and will continue to drive initiatives that help restore air travel. Earning the ACI Airport Health Accreditation serves as a validation of the safety and health measures that we have implemented."
COVID-19 safety measures
San Francisco Airport has taken the following measures which align with the ACI World Airport Health Accreditation:
Onsite rapid COVID-19 testing
SFO was the first U.S. airport to offer rapid onsite testing for airport employees and has since expanded the onsite testing facility to be available to United Airlines passengers travelling to Hawaii and Cathay Pacific passengers travelling to Hong Kong.
Facial covering/face masks
SFO was the first major airport in the U.S. to require a facial covering or face mask to be worn at all times in its facilities. The airport offers complimentary masks in all terminals and created a Travel Well Ambassador programme, which is staffed with volunteer airport workers, to help passengers to meet masking/facial covering requirements.
Physical distancing
Provisions are in place to help travellers maintain a distance of at least six feet from others. SFO has installed over 15,000 physical distancing markers at ticket counters, security checkpoint queues, baggage claim and seating areas. Elevators are limited to a maximum of two passengers.
Hand Sanitisers
SFO has installed hundreds of hand sanitisers throughout the terminals, and the Transportation Security Administration (TSA) now allows travellers to bring a container of liquid hand sanitiser, up to 12 ounces in size, in carry-on baggage.
In terminal restrooms, SFO has deactivated hand dryers in accordance with current health guidance; disposable paper towels are available for drying hands.
Clear Protective Shields
To protect passengers and employees, clear plastic barriers have been installed in locations where face-to-face interactions might take place, such as information booths, airline ticket counters and TSA podiums.
Enhanced cleaning measures
SFO staff are continuing the increased cleaning of facilities with an EPA-approved effective germicidal agent that kills all coronaviruses and is outlined in U.S. Centers for Disease Control and Prevention (CDC) recommendations for cleaning and disinfection.
The SFO team employs no-touch cleaning systems – including all-surface equipment and battery-operated disinfectant sprayers – to clean, rinse and dry surfaces and recover the water used without ever touching a surface.