San Francisco provides travel guidance as new safety protocols are introduced
Including the reinforcement of social distancing, reopening terminal areas and offering COVID-19 staff testing, San Francisco International Airport announces its safety measures.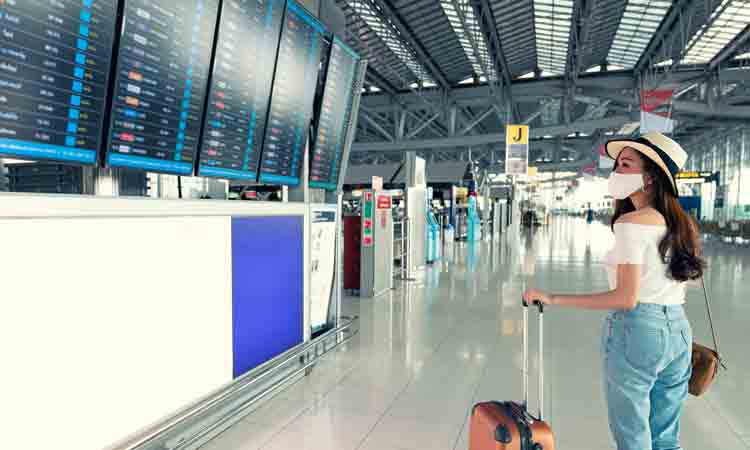 San Francisco International Airport (SFO) has outlined the measures it has implemented to ensure both passengers and staff feel protected and comfortable as they move through the airport.
SFO is ensuring the very best health guidance measures are in place related to air travel. Each terminal still has a number of food, beverage and newsstand retail outlets open, however travellers can expect additional safety protocols. Requirements include face masks to be worn by all passengers and employees throughout the airport and all travellers must practice physical distancing. To encourage this, SFO has installed over 4,000 spacing markers in queuing and seating areas, signage and clear plastic barriers where face-to-face interactions might take place. Hundreds of hand sanitisers have been installed throughout the terminal and travellers are now allowed to bring liquid hand sanitiser, up to 12oz in size, in carry-on baggage.
SFO's Travel Well Ambassadors will be present around the airport to help ensure that everyone wears a face covering, hand out free face coverings and ensure proper physical distancing.
UK – San Francisco route update
British Airways has been operating 50 per cent of its flights between London Heathrow (LHR) and SFO since 8 June 2020 with seven flights a week now departing once a day. United Airlines is currently operating five flights a week between LHR and SFO and will increase to daily service on 9 September. Virgin Atlantic will continue to evaluate relaunching LHR to SFO.
Furthermore, Norwegian Airlines will also continue evaluating SFO to London Gatwick (LGW) in 2021. With airlines resuming limited services, all travel advisories, restrictions on entry and arrival screening procedures remain in effect.
SFO reopened International Concourse A
Boarding Area A, which houses Gates A1 – A15, reopened on 1 September 2020, to accommodate the continuing return of international flights at SFO. The airport has been operating all international flights on a single concourse since the closure, which happened on 1 April due to reduced flight and passenger activity related to the COVID-19 pandemic. During the closure of Boarding Area A, SFO Facilities staff performed a large list of maintenance including replacement of heating, ventilation and air conditioning (HVAC) filters and installation of clear plastic barriers to support physical distancing. The reopening also includes security checkpoints for Gates A1 – A15 and Customs & Border Protection (CBP) facilities for flights arriving at Gates A1 – A15.
SFO launches rapid testing for airport employees
SFO launched the first rapid COVID-19 testing programme for airport employees in the United States, partnering with Dignity Health-GoHealth Urgent Care to provide employee testing both on-airport and at nearby Dignity Health-GoHealth Urgent Bay Area care locations. The programme launched with the testing of airline flight crews in late July. The on-airport testing facility, located in the International Terminal, is currently returning test results in less than an hour and anticipates further reductions in test result wait times.
SFO visitor experiences
The 'new normal' may look different at first, but visitors can expect the same service and amenities whilst travelling safely through SFO. Below are just some of the highlights travellers can look forward to experiencing at SFO:
Airport Butler
Airport Butler offers customised airport concierge services including meet and assist for departing, arriving and connecting passengers. From helping with check in to personal shopping, Airport Butler's variety of service options can be tailored for any passenger-business executives, travellers with small children, non-English speaking travellers, senior citizens and those simply wanting to enhance their airport experience.
SFO Museum
Created in 1980, SFO Museum was the first cultural institution of its kind located in an international airport. The museum presents an ever-changing schedule of exhibitions displayed in the terminal galleries, as well as the San Francisco Airport Commission Aviation Library and Louis A. Turpen Aviation Museum located in the International Terminal.
Art at SFO
To provide an educational and cultural experience at SFO, The San Francisco Arts Commission curates a collection of permanent works of art which are then displayed throughout the airport, enriching public experience.