ACI World 2020 General Assembly publishes COVID-19 support resolution
ACI has adopted the resolution to support recovery by urging airports to implement best practices for the accommodation of health measures in accordance with global and regional guidance.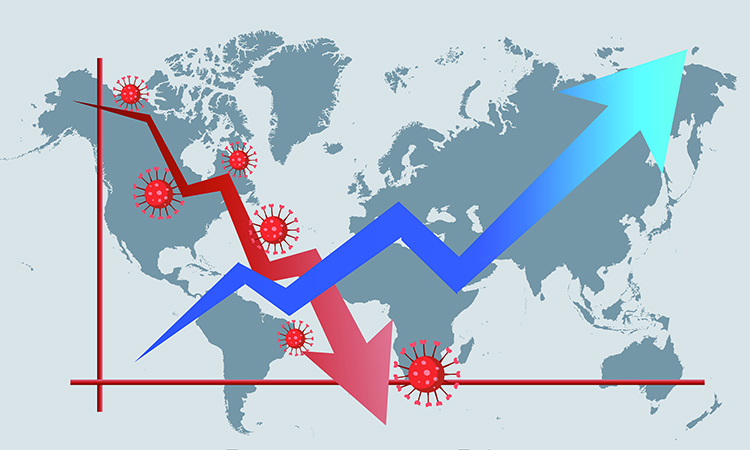 The Airports Council International (ACI) World Annual General Assembly has published a resolution pledging support for the aviation industry in recovering from the COVID-19 pandemic.
Aviation is major catalyst in supporting growth in other industries and is essential to the social and economic welfare across the world; it will be a key driver of the global economic recovery from the coronavirus crisis. The pandemic has had a devastating economic and social impact on aviation and airports, however.
At the 2020 ACI World General Assembly, a resolution was adopted to support recovery by urging airports to implement best practices for the accommodation of health measures in accordance with global and regional guidance, based on ACI's Airport Health Accreditation programme, which is supported by the International Civil Aviation Organization (ICAO).
Key to this will be working with international, national and regional health authorities to develop consistent and effective protocols for prospective travellers. These may include testing, ensuring that measures are simple, practical and based on medical evidence, and encouraging Member States to recognise equivalency of measures and take a risk-based approach to travel restrictions and new process requirements.
ACI World's Director General, Luis Felipe de Oliveira, said: "ACI, its World Governing Board and its Annual Assembly are determined to support industry recovery. This is a global effort, however, and we must coordinate and collaborate with regulators on the development of health and hygiene measures and new passenger processes to facilitate the return of operations."
"The aviation ecosystem is facing an existential threat, and the harmonisation of procedures will definitely help to rebuild passenger and government confidence in air travel. Airports around the globe are running out of cash, and support measures must be addressed to guarantee the continuity of essential operations, protect millions of jobs and preserve precious air connectivity," he added.
De Oliveira continued: "To assist, we encourage governments and regulators to recognise the Airport Health Accreditation programme and to enter into bilateral arrangements as an integral part of a risk-based layered approach – including a coordinated approach to testing – to alleviate quarantine restrictions and travel bans."
"ACI will continue to provide the data to help airports adapt to passengers' expectations, and to assist in the communication of changes and requirements to manage the expectations of passengers, build consumer confidence, minimise the impact on customer experience and ensure efficient operations. As an industry, we are stronger together, and ACI will continue to take a leadership with global organisations, governments and regulators to simplify the path for recovery for airports and the wider aviation ecosystem," he concluded.
To support industry recovery and restore passenger confidence, ACI has assisted airports by:
Creating the Airport Health Accreditation programme, supported by ICAO
Deploying new ASQ Departure survey airport hygiene questions
Launching an ASQ Global Traveller survey to better monitor passengers' expectations and improve passenger confidence
Developing tools, such as the Check and Fly app, to support the sharing of information regarding the measures in place at airports.