ACI World releases new passenger and freight data showing impact of COVID-19
By the end of March 2020, passenger traffic experienced a global decline of almost 60 per cent as a result of the COVID-19 pandemic.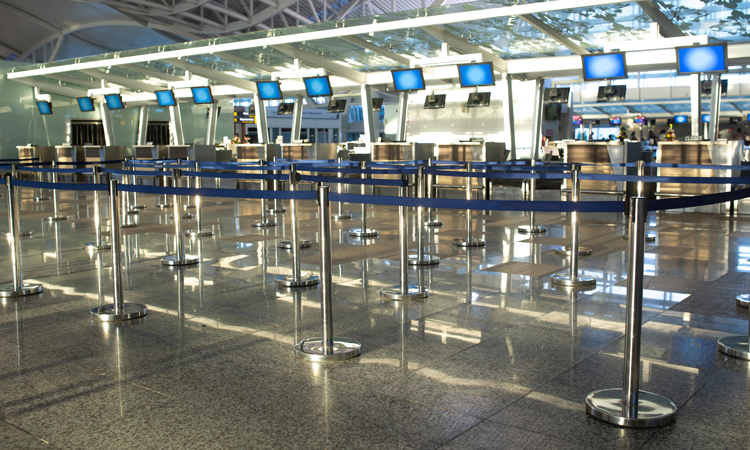 New figures from Airports Council International (ACI) World have reported that global passenger traffic declined by 55.9 per cent year-over-year by the end of March 2020 as a result of the unfolding COVID-19 pandemic. This followed a drop of 10.7 per cent in February 2020.
The effect on the freight industry is not yet as significant during March 2020, with global volumes declining by 14.4 per cent compared to March 2019.
ACI collects and analyses data from a significant sample of airports that provide regular reports on monthly passenger and air freight statistics, forming part of the world's most comprehensive source for airport data.
ACI World Director General, Angela Gittens, said: "The second week of March 2020 was a turning point for the reaction to the COVID-19 pandemic, as national governments implemented strict confinement measures which brought the industry to a virtual halt. While the crisis's impact on passenger traffic was mostly in the Asia-Pacific region in February 2020, March 2020 figures showed its spread across the world, affecting both domestic and international markets."
She continued: "Global freight volumes have not been affected to the same extent as passenger traffic. The need to move time-sensitive shipments and vital supplies – including urgent medical supplies and goods to support the global economy – helped the freight industry avoid the level of declines in demand experienced by the passenger traffic segment."
Passenger traffic
Global international and domestic passenger markets posted unprecedented declines, falling by 62.4 per cent and 50.6 per cent, respectively. 
Among major regional passenger markets, Asia-Pacific continues to be the most impacted, with declines of 77.6 per cent in March 2020 for its international market and 54.4 per cent to its domestic market. The Middle East recorded a loss of 58.6 per cent.
North America and Europe were also badly affected by the ongoing crisis, losing more than half of their international passenger traffic in March (50.4 per cent and 60.1 per cent, respectively).
Africa's passenger gains in the first two months of 2020 were erased by significant losses in March (46.0 per cent decline). Latin America-Caribbean's good performance in the beginning of the year was offset by a loss of 41.1 per cent in March 2020, compared to the prior year.
Freight volumes
The international freight market moved significantly into negative territory in March 2020, with a loss of 15.7 per cent, compared to the slight gain of 0.4% per cent in February 2020. 
For the third consecutive month, domestic freight continued its downward trend, reaching a fall of 11.1 per cent for the month, down from 2.4 per cent in February 2020 and 4.4 per cent in January 2020.
As a result, total freight figures for March 2020 posted significant declines at 14.4 per cent.
The impact of the COVID-19 pandemic has started to appear in all major freight markets. The global double-digit decline posted in March 2020 was mostly driven by Asia-Pacific (17.2 per cent) and Europe (16.4 per cent).
North America, on the other hand, recorded a less significant drop of 6.6 per cent in total freight volumes, mitigated by a relatively modest decrease in its domestic traffic of 1.6 per cent. North America's international freight market, however, showed signs of weakness in falling by 13.8 per cent for the month of March 2020.
The Middle East (17.9 per cent), Africa (20.8 per cent) and Latin America-Caribbean (23.4 per cent) posted declines in line with major markets for March 2020.
Related topics
Related organisations
Related people