Western Sydney Airport to benefit from Metro connection
The new Sydney Metro – Western Sydney Airport line will be open in time for the airport's first flight, scheduled for 2026.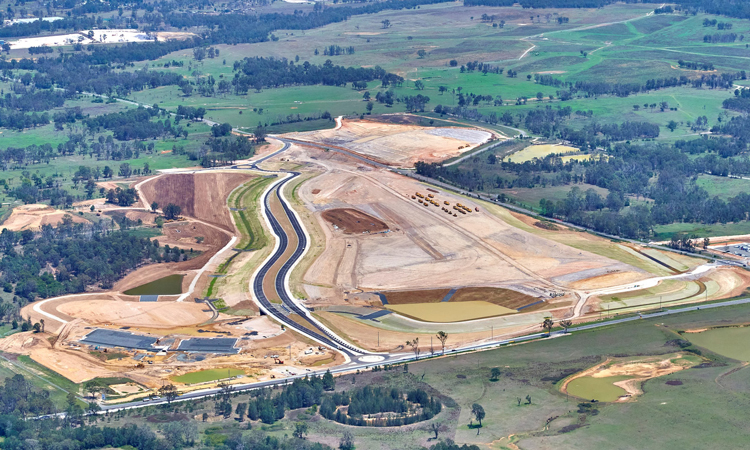 Credit: Western Sydney International Airport
Western Sydney International (Nancy-Bird Walton) Airport (SWZ) has welcomed the announcement by the Australian and New South Wales governments regarding work to ensure that the airport is connected by rail will begin in 2020.
The airport will be connected to Sydney's rail network via the new Sydney Metro line, which is set to open in time for the airport's first flight.
The Metro line will have two stations on the airport site, with a station at the integrated international and domestic terminal, as well as the on-airport business park. The service will connect passengers to St Marys in the north, as well as Orchard Hills, Luddenham and the Aerotropolis. 
Chair of Western Sydney Airport, Paul O'Sullivan, said that construction of the airport and its supporting road and rail projects was set to inject $20 billion worth of new infrastructure into the region.
O'Sullivan said: "Western Sydney International is a once-in-a-generation project that is already proving to be the catalyst for the transformation of Western Sydney. Sydney Metro – Western Sydney Airport will not only ensure that the airport is connected to the city's rail network, it will complement the airport's ability to create economic growth and opportunities for the region, creating jobs for the people of Western Sydney and providing new ways for people to get around."
He added: "The new toll-free M12 motorway will also ensure that the airport is directly connected to Sydney's motorway network, giving passengers choice about how they want to arrive to Sydney's new airport. For the first time in Sydney, Western Sydney International will provide airlines and passengers with a choice about which airport they want to use."
The airport is scheduled to open to international, domestic and freight flights in 2026, initially catering for up to 10 million passengers per year.