Construction milestone reached at Orlando International Airport
Orlando's South Terminal site sees a distinct architectural feature raised as the construction project hits another milestone.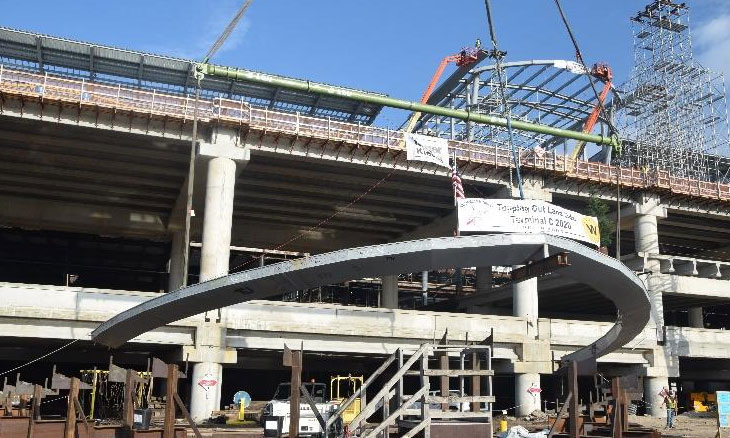 At Orlando International Airport, 'The Prow', a distinct architectural feature for the under-construction South Terminal, has been raised.
With the crowning of 'The Prow', the South Terminal construction is 60 per cent complete. Phil Brown, Greater Orlando Aviation Authority's Chief Executive Officer, and others signed the 66,000-pound beam before it was raised.
Teams from Hensel Phelps and Turner-Kiewit Joint Venture, the construction managers for the project, met with executives from the Greater Orlando Aviation Authority to celebrate the milestone.
The all-new South Terminal is scheduled to open in February 2022. The construction site frequently welcomes approximately 1,600 workers who continue to build the largest expansion project in airport history.
Once complete, the building will bring an additional two million square feet of space to the Orlando International Airport footprint.
Related topics
Related airports
Related people