Berlin Brandenburg International Airport trial calls for 20,000 volunteers
The trial is part of Berlin Brandenburg Airport's efforts to ensure that it remains on schedule to open in October 2020, following multiple delays.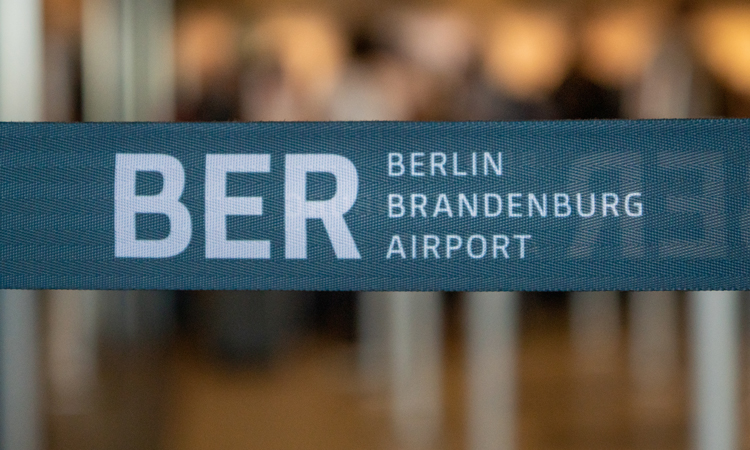 Flughafen Berlin Brandenburg GmbH (FBB), operator of Berlin Brandenburg International Airport (BER), has announced that it is seeking 20,000 volunteers to test the airport prior to its opening; putting all processes to the test.
Following multiple delays, the airport is due to open on 31 October 2020. The trial has been designed to ensure that the airport's opening will remain on schedule and run as smoothly as possible.
Chief Executive Officer of Flughafen Berlin Brandenburg GmbH, Prof. Dr.-Ing Engelbert Lütke Daldrup, said: "The trial operation is an internationally established standard that will help us to open BER as smoothly as possible. All major users will test the airport systems and core processes together with the extras. We would be delighted if many Berliners and Brandenburgers were to attend the final rehearsal, help us make improvements and get to know the airport before the opening."
Alongside this, the trial is a significant part of the Operational Readiness and Airport Transfer (ORAT) programme. As an internationally established standard for the commissioning of airports, the programme was launched by Flughafen Berlin Brandenburg in October 2018. Within the ORAT programme, a building becomes a functioning airport – it requires the employees of the airport company and all service providers and partners to be familiar with local conditions and be able to understand and operate all systems before starting flight operations.
Registration was officially opened on 27 January 2020, with the first trial operation being a station evacuation on the 29 April 2020. Further testing will take place from the 23 June and end on the 15 October 2020. 
The planned sequence of the trial operations is as follows:
09:30 – participants are registered 
10:30 – instructions for the trial operation given
11:30 – trial operation starts with a departure, for which participants go to the check-in counter, check in baggage and pass through the security check. From the departure gate, instead of an aircraft, the passengers are transferred to a bus that takes them to the arrivals area
15:30 – participants give concluding feedback.