Brandenburg Airport announces October 2020 opening
All flight operations will be moved from Tegel Airport to the new Brandenburg Airport following three major relocation steps.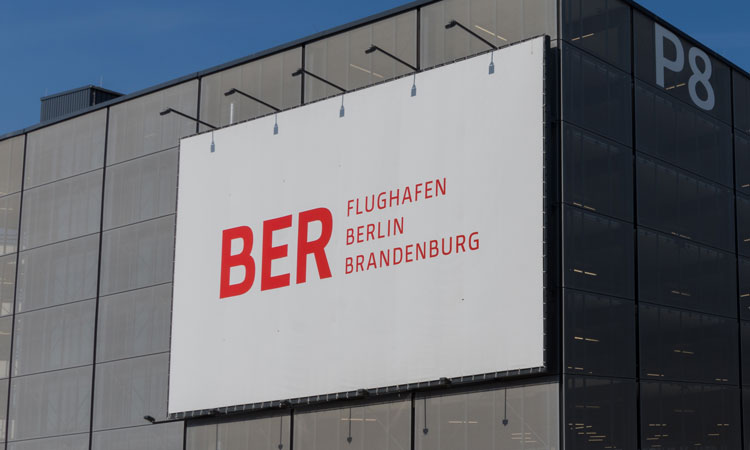 Berlin Brandenburg Airport (BER) has announced that operations will commence on 31 October 2020 following the Supervisory Board's approval of the Management Board's proposal. All scheduled flights will end in Tegel Airport on 8 November 2020, with all flight operations moving to Brandenburg following three major relocation steps. 
Chairman of the Supervisory Board of Flughafen Berlin Brandenburg GmbH, Rainer Bretschneider, said: "Today's opening date announcement marks the beginning of a new stage on the way to launching BER. The date also shows that the airport company is on the right track. With this in mind, the Supervisory Board welcomed the announcement of the specific relocation dates as a success for the airport company's entire workforce."
The decision comes following intense discussion focused on the status of construction completion at Terminal 1 and any remaining developments. The construction division reported on available final expert certificates and on the status of correcting the remaining faults in the cabling.
The Supervisory Board also noted that construction progress for Terminal T2 was developing well in line with planning – attention was drawn to the fact that the installation of the baggage handling system, and other various technical building equipment, has begun.
Other developments at the site are also well underway, with structural work on the federal police building and the modular-designed building envelope drawing up to completion. 
Originally expected to open in 2011, a firm opening date is welcomed amongst all involved. Prof. Dr.-Ing. Engelbert Lütke Daldrup, Chief Executive Officer of Flughafen Berlin Brandenburg GmbH, said: "The date is set: BER will open on 31 October 2020. All the work that still needs doing at BER is being done intensively. There is still much to be done in the next eleven months. The finished building must become a functioning airport."
The 2020 budget was also passed by the Supervisory Board, with the operating result being concluded to total approximately €86 million.