Budapest Airport opens first phase of new boarding hall
The new boarding hall is the first step in the long-term development of Budapest Airport, in cooperation with the Hungarian government.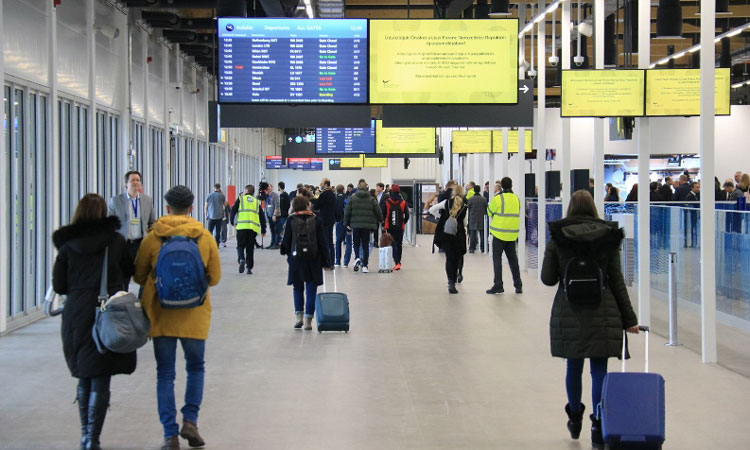 Credit: Budapest Airport
Budapest Ferenc Liszt International Airport (BUD) has opened the first phase of its new boarding hall to passengers departing from the airport, replacing the previous basic boarding gates.
Pier 1, the new facility, has been designed to provide the same level of comfort as the terminals and will quadruple the current space from 3,000m2 to 11,500m2.
Upon completion, the new hall will have eight pedestrian boarding gates that are directly connected to the aircraft stands, enabling passengers to access the aircraft directly from the building. Additional features include resting and waiting areas, a food and beverage outlet, three large-capacity bathroom blocks and a smokers' terrace. The boarding hall utilises a connection to the airport's Terminal 2A, ensuring that passengers will not be required to leave the comfort of the building at any point beyond check in.
The first phase has been completed and is now operational, with the construction of the second phase expected to be completed ahead of summer 2020, in preparation for one of the busiest travel times in the aviation industry. Upon completion, the project is expected to cost approximately €25 million, which will be financed by Budapest Airport in its entirety.
Budapest Airport acts as the gateway airport to Hungary, welcoming over 16 million passengers during 2019 – approximately 5.3 million of those passengers utilised the old basic boarding gates. Therefore, the basis of this expansion is rooted in the increase in passenger numbers and the ever-expanding route network of the airlines serving Budapest. The project is the first step in the long-term development of the airport, and also represents the beginning of the cooperation between Budapest Airport and the Hungarian government.
Related airports
Related regions