Helsinki Airport to launch double bridges at its West Pier
The introduction of new double passenger bridges is part of Helsinki Airport's efforts to create a more seamless travel experience for passengers.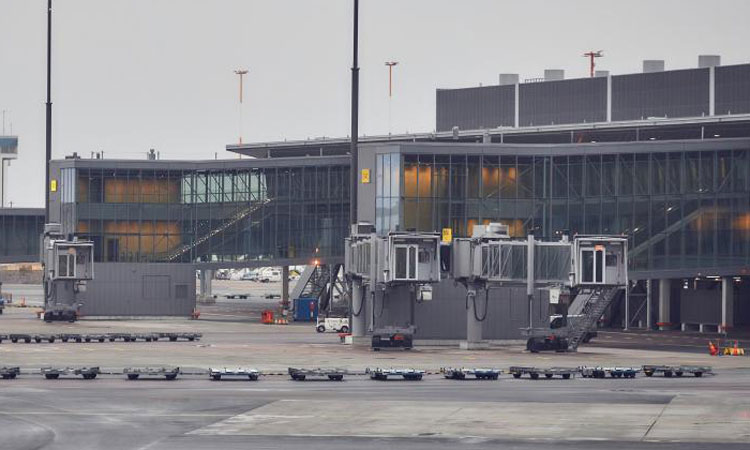 Credit: Helsinki Airport
Helsinki Airport is set to introduce a new double passenger bridge solution at its West Pier in the autumn of 2020, in a bid to allow more passengers to board and deboard quicker; significantly decreasing the need for apron buses.
Following the installation of two passenger bridges, the multiple aircraft ramp system (MARS) will be able to accommodate two small planes or a single wide-body aircraft, which will allow passengers to pass through two jet bridges. 
Deputy Director of Helsinki Airport, Heini Noronen-Juhola, said: "With two passenger bridges, we can accommodate either two small narrow-body planes or one large wide-body aircraft that can be accessed via two entrances. In the latter case, one tunnel leads to the business class, the other to the economy class door."
The new initiative will see an improvement to the passenger experience, as it is far more convenient to board or deboard from the aircraft to the terminal directly along the passenger boarding bridge without bus rides on the apron required. The use of buses also requires more time and resources than is necessary, and so Helsinki has made efforts to decrease the use of these vehicles.
The introduction of the bridges will provide multiple benefits to Helsinki Airport, including a faster start for morning flights. Noronen-Juhola emphasised: "During the afternoon rush, there will likely be one big plane on all the bridges, but in the morning and in the forenoon, smaller planes fly to and from Helsinki Airport, heading for London or Moscow, for example. With this new solution, more small aircraft can board and deboard through passenger bridges, which will speed up arrival and departure, especially for morning flights."