Changi Airport to begin Terminal 2 expansion works
In a bid to increase capacity and improve the passenger experience, expansion works will begin at Changi Airport at the end of January 2020.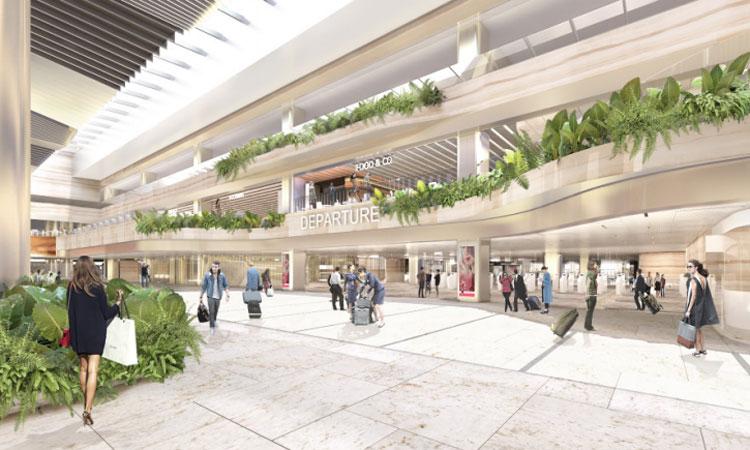 Credit: Changi Airport
Changi Airport Group (CAG) has announced its plans for expansion and renovation works at its Terminal 2 (T2), which will begin in late January 2020 and is expected to be completed by 2024.
The project will begin work on check-in rows nine to 12 in the departures hall, and marks the beginning of a multi-year expansion project to increase T2's handling capacity and replace the outdated facilities and amenities.
Expected to create an additional 15,500m2 of space to the terminal building upon completion, the project is due to increase the airport's capacity by five million passengers each year, making Changi Airport's total capacity 90 million passengers per year.
The expansion and renovation plans include:
The addition of more greenery and natural elements, in keeping with Changi's signature garden theme
More space created in the arrivals and departures halls, providing more room for check in and immigration clearance
New retail and food and beverage outlets are to be introduced in order to increase the options available to passengers
Passenger touchpoints will be enhanced for a smoother and more seamless travel experience
A spacious common-use central Fast And Seamless Travel (FAST) zone, with more automated check-in kiosks and bag drop machines
Refreshed waiting areas with more comfortable seating, relaxation zones and a new play area for children
Two existing baggage belts will be lengthened and another two new belts will be added, bringing the total number of baggage belts to 10
The Early Baggage Storage system will be upgraded from semi-automated to fully-automated, allowing 2,300 bags to be stored at any time.
Changi Airport Group's Executive Vice President of Airport Management, Tan Lye Teck, said: "The expansion and renovation works will rejuvenate T2, while the upgrades in the key operating infrastructure such as the baggage handling systems will enhance the terminal's capacity and efficiency, allowing us to serve more airlines and passengers when the works are completed. T2 will continue to operate and welcome passengers, even as we work to minimise disruption to operations and inconvenience to passengers and visitors."