Tegel Airport rehearses epidemic alarm emergency drill
The occurrence of an epidemic alarm is incredibly rare, but airports must be prepared nonetheless; Tegel Airport proves regular practise results in smooth operation.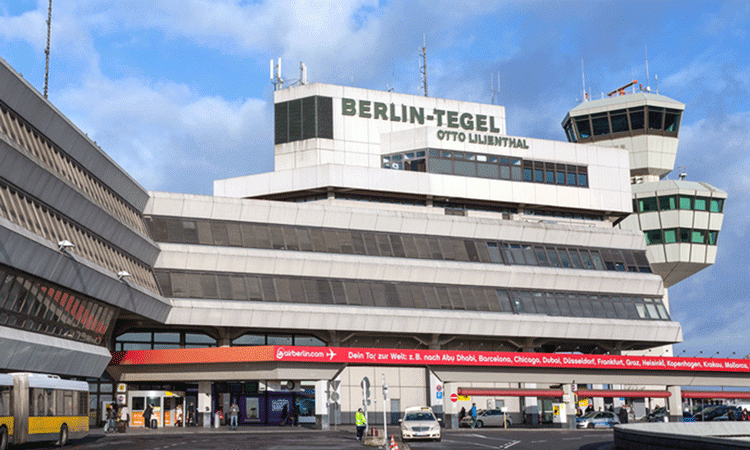 Flughafen Berlin Brandenburg GmbH (FBB) has conducted a vast emergency drill, together with the police, the fire brigade, the German Federal Armed Forces, the Senate Board and the Charité Hospital.
The deployment of aid and rescue teams in the case of an epidemic outbreak was rehearsed. In doing so, an allegedly infected person had to be escorted by police to the Charité hospital in a special ambulance for treatment. After arriving at Tegel Airport, the passenger had suddenly shown symptoms of a highly contagious disease.
As well as the FBB, the Federal Border Police of Berlin-Tegel Airport, the Berlin Police (11th and 35th precincts), the Berlin Military Hospital, the Berlin Fire Brigade, the Charité – Berlin University of Medicine, the Reinickendorf District Administration and the Senate Administration for Health took part in the drill. Altogether, 110 relief units took part and air operations in Tegel were not affected.
Carrying out such emergency drills on a regular basis in all commercial airports is required by the European Union Aviation Safety Agency (EASA) as commercial airports are certified by the EASA.
Prof. Dr.-Ing. Engelbert Lütke Daldrup, CEO of Flughafen Berlin Brandenburg GmbH, said: "The drill has shown that the Berlin Airports are also well prepared for the unlikely case of an epidemic alarm. Working together with the relevant departments, such as the Berlin Fire Brigade, the federal and the local police went smoothly. Our emergency processes run stably and interlinked well. That is also our claim for the BER."
Senator for Health, Dilek Kalayci, commented: "Berlin is well prepared for a case of emergency. This emergency drill at Tegel Airport showed this once more. My thanks go to all the relief teams and the specialists behind the scenes who took part, who showed that the residents of Berlin are protected in case of an emergency and the patients concerned will receive the best possible care. That only works if everyone pulls together."
Dr. Karsten Homrighausen, Provincial Fire Protection Director for the Berlin Fire Brigade, said: "Complex and rare situations are very important for all those involved. The special feature of this drill was the cooperation of several partners to provide emergency care. After this drill, we are now satisfied that we could also gain even more valuable insights here."
Prof. Dr. Joachim Seybold, Representative Medical Director of the Charité Hospital, explained: "The drill showed once again that highly contagious patients are able to be optimally cared for, and at the same time the general public is protected from possible dangers. The quarantine unit at the Charité Hospital in Berlin is rarely needed, but it is ready for operation around the clock. Numerous qualified and motivated personnel are needed for this, whom I give my sincerest gratitude for their engagement."