International Airport Review's 2019 award winners announced
International Airport Review once again chose to recognise and highlight industry progression, with awards focused on celebrating excellence within airport operations. This year, we homed in on four key topics within the airport industry, and added our very first Readers' Choice award.
The winners of all four categories – and the Readers' Choice award – are revealed in the video below:
For the third year in a row, International Airport Review has awarded excellence within the airport industry; this year recognising innovation and creativity within four key topics. Airside efficiency, accessibility, sustainability and design were showcased within 2019's awards and the quality of the submissions was exceptional. 
Airports from all over the world entered the awards, demonstrating the industry's keen interest in developing and improving. With a variety of initiatives and schemes represented, a panel of industry-leading figures had an enjoyable and inspiring time consulting the entries.
We also launched – for the first time ever – the Readers' Choice Award. From a list of 10, readers voted for the airport that has provided them with the best experience, considering delays, real-time information, connectivity, available amenities, interaction with staff, cleanliness and overall satisfaction. In total more than 18,000 votes were cast – a brilliant response from our readers.
International Airport Review's awards will return in 2020, including the same categories, and more. If your airport is already planning something worth recognising, please do not hesitate to register your interest for next year's awards by getting in contact with Tara, using [email protected]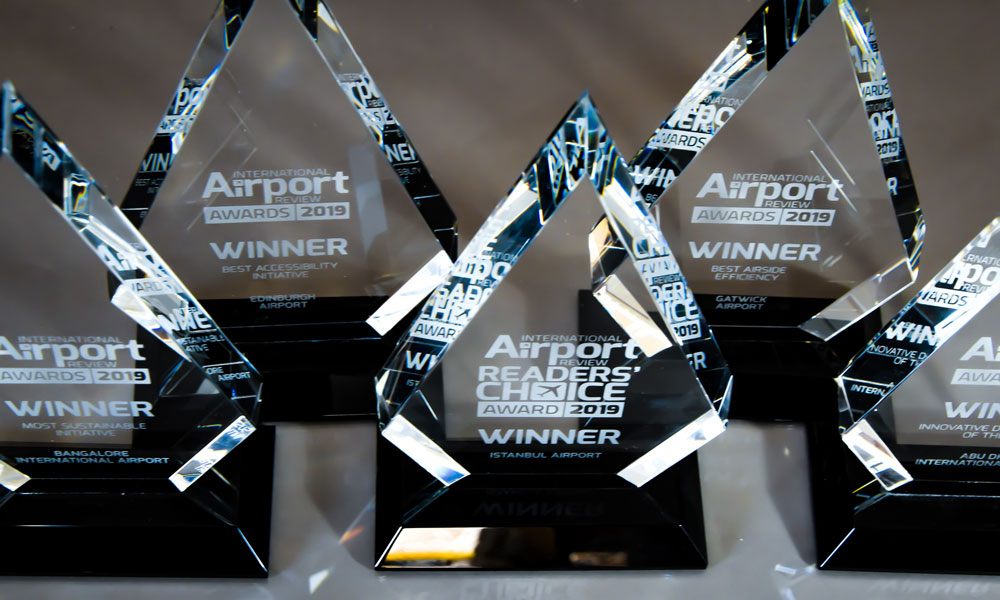 The award categories in 2019
Most Sustainable Initiative
Winner: Kempegowda International Airport

With the global threat of climate change, airports must do everything they can to reduce their impact on the environment. This includes – but is not limited to – reducing greenhouse-gas emissions, creating a better carbon footprint, encouraging biodiversity and improving waste and water management. This award recognised an airport that has shown dedication towards becoming more environmentally friendly and is now seeing successful results.
When selecting Kempegowda International Airport as the winner of this award, one of the judges stated: "The integrated and comprehensive approach taken shows a commitment to looking at the issue of sustainability."
With initiatives including water, energy, environment and waste management, the airport is making an outstanding effort in ensuring its impact on the surrounding area is limited to a minimum. In the video above, some of these environmentally-friendly schemes can be witnessed.
"Kempegowda Airport is a pioneer among airports with regard to sustainability," said Editor of International Airport Review (IAR), Tara Nolan. "It is with great pleasure that I can officially name Kempegowda International Airport as the winner of our Most Sustainable Initiative Award. In the fourth issue of our magazine this year, Hari Marar, MD and CEO, spoke to me regarding the airport's Garden Terminal – an inspirational building dedicated to sustainability. This was a brilliant piece and I am thrilled that the judges have chosen them as the winner. I look forward to witnessing the further progress I am sure the airport will make in the future."
Innovative Design Project
Winner: Abu Dhabi International Airport – Midfield Terminal Complex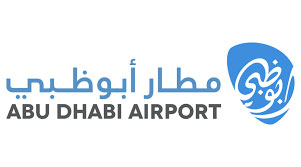 In relation to promoting airports as destinations in themselves, innovation and new architectural ideas are being implemented in airport construction and expansion projects. This award identified an airport that has incorporated practicality with inspiring design: Creating a 'wow-factor effect' for passengers travelling through.
Abu Dhabi International Airport's Midfield Terminal Complex met this criteria above all others, said the judges. "The impressive structure of AUH's Midfield Terminal Complex will dominate a key position in the global race for luxury air travel."
The terminal building sits above road level with a dynamic profile on the horizon. Within the building, the space is largely column free with the use of long-span leaning arches creating an open atmosphere.
"The Midfield Terminal Complex demonstrates a perfect balance of imaginative design and practicality," said IAR's Editor, Tara Nolan. "It is with great pleasure that I announce Abu Dhabi's Midfield Terminal Complex as the winner of our Innovative Design Project Award. The building's X-shape enables 59 aircraft to be accommodated at the same time, with 8,500 passengers processed per hour. Whilst these efficient operations occur, any visitor will most definitely have their breath taken away by the chic architectural design."
Best Accessibility Initiative
Winner: Edinburgh Airport

Ensuring all passengers – regardless of any additional needs or support that may be required – can comfortably and easily use an airport is imperative. Many initiatives have been launched worldwide to assist a variety of PRM needs (both physical and mental), and this award recognised the most inspiring one so far.
Identifying Edinburgh Airport as the winner, one of the judges stated: "Mid-size to large airports are using dedicated PRM lounges airside to best manage passenger flow, however this does not consider the passenger experience as lounges are not always close to concessions and the passenger's condition may be an impediment for independent fruition of services. The EDI FetchyFox solution removes this layer of inequality and allows every passenger to fully enjoy the airport experience."
Edinburgh Airport passionately believes that passengers with reduced mobility should have the opportunity to enjoy the airport experience as much as every other passenger. Just some of the technologies and solutions the airport has deployed to secure this can be seen in the video above.
"Regardless of mobility, all passengers can now engage with airport services at Edinburgh," said IAR Editor, Tara Nolan. "It is with great pleasure that I officially name Edinburgh Airport as the winner of our Best Accessibility Initiative Award. The results from EDI's accessibility initiatives have been phenomenal and it is heart-warming to witness an airport dedicate extensive resources to ensure all passengers are catered for. One PRM who reviewed the FetchyFox solution said 'she felt like a queen at Edinburgh Airport'. This is customer feedback all airports should aspire to."
Best Airside Efficiency
Winner: Gatwick Airport

With the industry focused on providing seamless travel through the terminal, it is sometimes easy to forget about the airside operations that occur on a day-to-day basis to ensure the airport can function efficiently. Quick turnaround times and effective ground-handling procedures are imperative: This award was given to an airport that has been successful in securing said efficient airside operations.
When determining the winner, the judges said: "London Gatwick's partnership with ConvergentAI to develop the FlightID Predictive Flight Management engine has had an immediate effect in improving on-time departure on the world's busiest single runway."
As detailed in the above video, Gatwick Airport completed significant work to improve resource allocation by optimising people and processes, but to continue developing they looked to IT innovation.
"It is inspiring how Gatwick Airport is forever pushing for further improvement," said IAR Editor, Tara Nolan. "It is with great pleasure that I officially name LGW as the winner of our Best Airside Efficiency Award. With their hard work, innovation and desire to be the best, Gatwick improved on-time departure by four per cent, contributing to more than 1.5 million passengers being away on time last year."
Readers' Choice: Airport of the Year
Winner: Istanbul Airport

For the first time for IAR, the Readers' Choice Award was launched. From a list of 10, readers voted for the airport that has provided them with the best experience, considering delays, real-time information, connectivity, available amenities, interaction with staff, cleanliness and overall satisfaction.
Istanbul Airport received an outstanding number of votes, beating a world-class group of airports including Changi Airport, Sydney Airport, Copenhagen Airport, Hong Kong International Airport, London Heathrow Airport, Dubai International Airport, Vancouver International Airport, Charles de Gaulle Airport and Jorge Chavez International Airport.
"Covering an area of 76.5 million square metres, Istanbul Airport serves as a global hub between Asia, Africa and Europe," said Editor of International Airport Review, Tara Nolan. "I am thrilled our readers have recognised IST as an inspiration to other airports. The airport's efforts in innovation, creativity, design and passenger experience have won them this award, and in the video below, Istanbul Airport's CEO details just some of the initiatives that have contributed to this."