Changing the face of travel
Colleen Manaher, Executive Director – Planning, Programme Analysis and Evaluation at U.S. Customs and Border Protection, discusses how biometrics hold the key to the future regarding the air travel industry's development, and what this means for the millions of passengers that travel each year.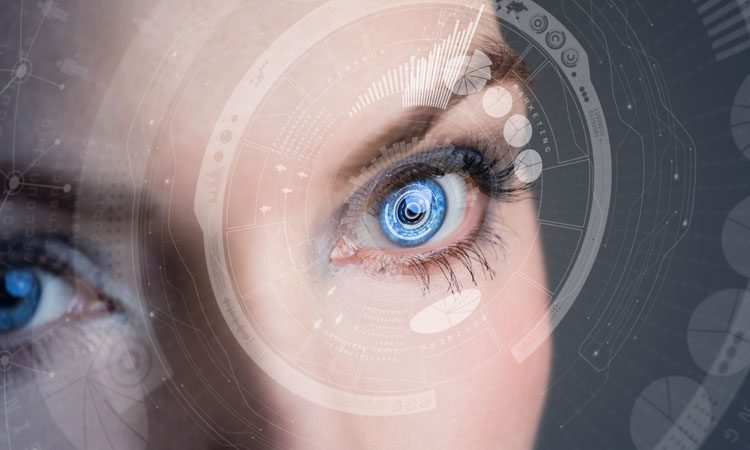 THE WAY WE travel is transforming. With 'wanderlust' travel being the new norm of the 21st century, facial comparison is the technology breakthrough that we need. Whether flying occasionally for leisure or travelling frequently for business, we all experience stress-inducing elements of the journey – particularly the checking and re‑checking of passports and boarding passes. To keep up with the increasing demand for travel and evolving threat levels, innovation and reinvention is the constant to ensure passengers have a safe and efficient travel experience. U.S. Customs and Border Protection (CBP) believes this can be achieved through facial comparison.
Security and facilitation are not seen as a choice – both can be enhanced. Facial comparison allows security and identity mandates to be met in a way that is easy and simple for the traveller. With CBP working together with airports and airlines, existing inefficiencies in the air travel process can be addressed, making the "kerb-to-gate" journey as seamless and consistent as possible.
The current environment
World air traffic is growing at 4.9 per cent annually. The latest IATA forecast expects 7.8 billion passengers to travel in 2036, nearly doubling the four billion air travellers in 2017. Current processes will not be able to sustain this. Merely expanding facilities, or building new ones, is not viewed as a viable solution. The last major U.S. airport was built in Denver in 1996; 23 years ago.
Time-conscious passengers are expecting an ever-more seamless, frictionless and secure experience when travelling internationally. With the predicted growth of international journeys, biometrics, cloud and mobile technology offer tremendous potential to alleviate passenger congestion and strengthen security screening.
Security
As travel volumes are increasing, CBP still needs to ensure that all immigration, customs and agriculture laws are observed. Every day, CBP processes more than one million travellers as they enter and exit the United States at air, land and sea ports. The ability to accurately match a traveller to his or her passport, visa or previous entries is critical to prevent terrorism, enhance national security and enforce immigration laws.
CBP's solution as a government entity
CBP has a clear mission requirement to confirm the identity and citizenship of all arriving and departing travellers. Today, CBP manually compares identity documents to the traveller by physically handling the document. Face comparison automates that manual process in a secure, efficient way with over 98 per cent accuracy. This technology is intuitive and expedient, streamlining the traveller inspection process, enabling CBP officers to focus on passenger intent and less on administrative functions. With the adoption of biometrics and facial comparison software, CBP provides the travel industry a secure platform for biometrically comparing travellers to documents.
The process
CBP designed a biometric matching service that creates an ecosystem for airport and airline partners to select and invest in the biometric collection technology that fits their needs and operations. The service leverages existing passenger information to create a pre-positioned gallery of travellers exiting from and arriving into the U.S. The photographs are from U.S. passports, visitor visas or previous interactions with CBP. CBP's Traveller Verification Service (TVS) is the cloud-based matching service that automates the comparison of a person's photo to their document. TVS was built to use face biometrics to enhance security and increase traveller facilitation in partnership with airlines and airports. The system was built using privacy by design and is continuously monitored to improve system performance.
CBP's facial comparison process is simple and seamless for travellers. By integrating facial comparison software into the existing arrival and departure procedures, travellers experience minimal changes while airlines and airports are benefiting from greater efficiency in overall passenger processing. TVS is designed to facilitate ease of integration for CBP's airline travel partners, eliminating the need for individual airlines or airports to establish their own biometric processing systems.
Privacy
CBP is committed to exceeding compliance with privacy laws and regulations, alongside protecting travellers' information and confidentiality. CBP IT systems use twofactor authentication and strong encryption to transfer the data between the camera, the TVS and DHS systems. CBP creates biometric templates of historical photos and new photos for matching and storage; discarding the photos of U.S. citizens no more than 12 hours after their identities have been verified. CBP's approved partners are not permitted to retain any photos taken through this process for their own business purposes.
It is not required for U.S. citizens to have their pictures taken when entering or exiting the country. Those travellers who request not to participate in the facial comparison process may notify a CBP Officer or an airline or airport representative in order to seek alternative means of verifying their identities and documents.
Why it works
Uses existing traveller biometrics
A facial biometrics entry-exit system minimises the burden on existing processes and systems. Unlike fingerprint or other biometric data, all travellers provide to the U.S. government, as a condition for international travel, a photo of their face. There is no traveller enrollment required.
Matches one-to-few in the cloud
CBP builds a gallery of expected travellers at a particular airport using existing traveller biometrics from data from the specific flight manifest.
Enables token-less processing
Travellers step up to a camera at the airline gate with no need to show their passport or boarding pass. The facial recognition verification process takes less than two seconds with a 99 per cent matching rate.
Integrates into airport infrastructure
A facial biometric capture device (camera) can be installed at an airline departure gate without any necessary changes to existing airport infrastructure. The biometric matching service is inter-changeable with any camera so airline and airport partners have flexibility when selecting and purchasing cameras to capture traveller photos to ensure the matching service aligns with their business model and customer service experience.
The path forward
In order to support continued growth at U.S. and international airports, increasing infrastructure cannot be the only answer. Instead, there must be safer and more expedient processes. Face comparison automates the process of identifying a traveller with over 98 per cent accuracy, saving time while increasing security. As we continue to improve the traveller experience, CBP looks forward to partnering with airlines and airports to share the benefits of an ecosystem to invest in facial comparison technology. A biometric system will create new ways for future innovation including smart queuing to help passengers get to the right place, integrating facial comparison into new devices and expanding the service throughout the air travel continuum.
Biography
Colleen M. Manaher is Executive Director – Planning, Programme Analysis and Evaluation at U.S. Customs and Border Protection, and one of her main priorities is to advance a biometric exit and entry system across the nation. Before assuming her position as Executive Director, Manaher served as the Director of the Land Border Integration Programme Management Office, and has also worked at the Department of Homeland Security (DHS), the Department of Justice (DOJ), and CBP with distinction. She has held a number of key positions since beginning her career with the former Immigration and Naturalization Service (INS).