Adapt and change: How LATAM Airlines is revolutionising travel
LATAM Airlines is Latin America's leading airline group, with one of the largest route networks in the world, offering services to 143 destinations in 26 countries, including six domestic markets in Latin America. Javier Macias, General Manager and LATAM Airlines Group, reveals how the passenger experience is key to their success.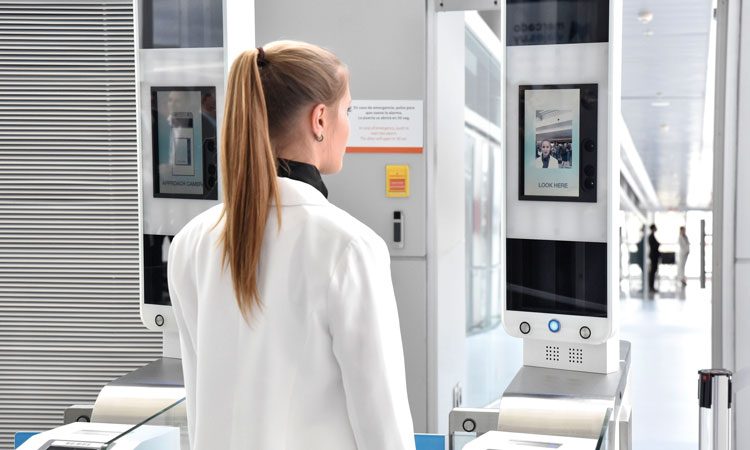 LATAM is the only airline group in South America to fully utilise biometric boarding
In 2018, LATAM Airlines made history in its home region; launching 27 new routes and adding a new continent to the network. Costa Rica, Las Vegas, Boston, Rome, Lisbon, and Tel Aviv are among the new destinations that were added. However, with this boost in passenger traffic, the airline's focus remains on facilitating that each of its 70 million annual passengers can make their trip in a simple, comfortable and agile manner that exceeds their expectations.
Technology is constantly changing, and this has driven the airline group to continuously improve the travel experience for its customers. LATAM Airlines currently has more than 1,000 self-service kiosks at airports, where passengers check in, print boarding passes and tag their hold baggage, avoiding queues and making the process quicker and more enjoyable.
Facial recognition
One of the latest and most ground-breaking technological developments that LATAM has tested – together with Carrasco International Airport in Montevideo, Uruguay – is biometric boarding. LATAM was invited by the airport to implement this pilot project and today is the only airline group in South America that has is utilising a facial recognition system for boarding, which decreases boarding time by up to 50 per cent. It is estimated that 13-14 passengers can board per minute when assisted with the facial recognition technology; twice that expected during manual boarding. For biometric boarding, LATAM appointed a team that was specifically dedicated to the process, which worked on the development of the adaptation of Vision-Box and SITA systems. This new procedure was announced in October 2018 and will be implemented in 2019 for all LATAM flights at Carrasco Airport.
The biometric system uses the passenger's face for the boarding pass validation process. It thus collects information from travel documents, such as passports or identity cards, which are stored on the chip of all electronic documents, and the boarding card that were captured in the migratory process. After verifying that the person agrees with the data, it is not necessary to show documents during the boarding process. The process is fast and secure, as it identifies the passenger in a unique way. In achieving this, LATAM and its technology partners are putting the passenger at the centre of innovation, in a bid to ease and facilitate their boarding process.
During the traditional process, different airport and airline staff members with alternative roles would ask the passenger for the same information. With the use of biometric boarding, the information is digitalised and then shared. This benefits the passenger, as they no longer need to go through such a repetitive and often time-consuming process. But also benefits the airline, as passenger processing is expedited. Uruguay is an excellent market for LATAM to test this technology, since it has more than eight daily international flights departing from Montevideo to Santiago de Chile, Lima, São Paulo and Rio de Janeiro, through which we embark between 800 and 1,000 passengers per day. Our purpose is to excite the rest of the airports in the region to jointly implement biometric boarding and thus provide a comprehensive proposal for facilitation and security to our customers.
Augmented reality
Aside from its biometric credentials, LATAM was also the first airline in South America to launch an augmented reality tool that allows passengers to measure their hand luggage virtually. With the tool, passengers can superimpose a virtual box over their carry-on bag to determine whether it is within the permitted dimensions and will therefore know whether the luggage will need to be checked-in and paid for before they arrive at the airport. In addition, the airline group is working on a luggage tracking app, which will allow real-time notifications to be sent to customers, among other advances.
Providing the best experience to our customers motivates the group to permanently work on enhancing its value proposition. This idea of seamless and enjoyable travel extends further than the airport itself. For example, LATAM has pledged to renew its aircraft cabins, and the first 200 to get the makeover have arrived at Lima, Peru. The aircraft now features LATAM's business cabin with the highest worldwide standards of comfort and a revamped economy cabin that is equipped with LATAM+ Seats, which offer increased space, a dedicated overhead bin and premium services such as priority boarding. The experience continues in the sky too, with LATAM offering a Wi-Fi service aboard domestic flights in Brazil, and this service will soon be available throughout the network.
Biography 
Javier Macias has worked for LATAM Airlines Group in various roles since 2005. His first role for the group was based in Rosario, Argentina, as Regional Manager, he then progressed to Sales Manager, based in Buenos Aires. In this role he coordinated the sales, marketing and operations teams. Javier moved to a Commercial Manager role in the Ecuador office in 2012, where he took on responsibility for customer experience in addition to sales and marketing. He is currently General Manager of the LATAM Airlines Group, based in Uruguay.