Leaders' series: Exploring the sustainable future of air travel
As sustainability becomes more important to ensuring the longevity of the aviation industry, the Global Sustainability Aviation Summit brought together key players to ensure that the 2008 plan of action for combatting climate change was not in vain. Executive Director of the Air Transport Action Group, Michael Gill, provides an overview.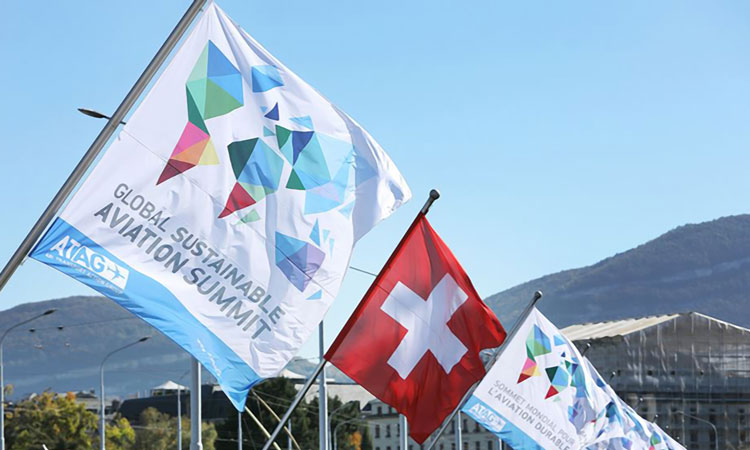 From 2-3 October 2018, the 10th Global Sustainable Aviation Summit, organised by the Air Transport Action Group (ATAG) in Geneva, Switzerland, brought together industry sustainability experts, governments and manufacturers, to look at the role air transport can play in supporting economic growth and reducing environmental impacts.
With delegates attending from over 45 countries, the Summit showed that sustainability continues to be a key priority across the globe and through all branches of the industry.
This year's Summit re-visited some vital areas of action around climate change, whilst also exploring new areas of focus including sustainable mobility, reducing plastic use throughout the air transport system, the diversity of our workforce, how air transport industry players can help in times of disaster, empowering employees with sustainability decision-making and the future vision of our industry according to millennials and today's executives.
The Global Sustainable Aviation Summit was the venue for the industry declaration on climate action in 2008, a plan of action which led to the development of the ICAO Carbon Offsetting and Reduction Scheme for International Aviation (CORSIA), a world-first mechanism for capping CO2 emissions growth from a single international sector.
This year's Summit focused on CORSIA. As of 1 January 2019, aircraft operators will need to start monitoring fuel use and CO2 emissions from all international flights. Governments, aviation experts, environmental groups and carbon market experts explored the key steps which need to be taken by the end of the year, the readiness of both the carbon markets and governments for the introduction of CORSIA, and the tools available to help operators comply.
Generally, the readiness of aircraft operators is encouraging. There has been an outstanding response to training provided by IATA, alongside ATAG and the International Business Aviation Council, and very positive engagement at all the workshops where we held exercises on developing emissions monitoring plans – a key first step in preparing for CORSIA implementation. This is the first time any global system like this has been attempted, and despite lots of questions arising from discussions, the industry is on track to meet its obligations.
We must also continue to ensure that Governments are ready to play their role as authorities: signing off on emissions monitoring plans, implementing a national regulatory framework and receiving the emissions reports when they are delivered. More work needs to be done in many parts of the world. More work is also needed at ICAO, with decisions on key aspects of the emissions units for CORSIA compliance need to be made in the coming months.
At the Global Sustainable Aviation Summit, ATAG also launched the newest edition of its flagship report, Aviation: Benefits Beyond Borders, which explores the fundamental role civil aviation plays for today's society and addresses the economic, social and environmental impacts of our industry. For example, the air transport sector supports 65.5 million jobs and $2.7 trillion in global economic activity. The report also looks at two future scenarios for growth in air traffic and related jobs and economic benefits. With an open, free-trade approach, the growth in air transport will support some 97.8 million jobs and $5.7 trillion in economic activity in 2036.
Biography
Michael Gill was appointed as Executive Director of ATAG in 2014. In 2013, Michael Gill was appointed as Director, Aviation Environment of IATA. Prior to that, he worked as senior legal counsel in IATA, supporting IATA's external affairs portfolio. Before joining IATA in 2007, he was an aviation lawyer in private practice at the Paris Bar. He holds law degrees from King's College, London and the Sorbonne University, Paris, as well as a master's degree from the University of Edinburgh. He is admitted as a solicitor of the Supreme Court of England and Wales and an avocat in France.