London Luton Airport: Building for the future of airports
Several months on, debate, intrigue and media speculation continue to reverberate around Sir Howard Davies's report into airport capacity. Whilst the final outcome on where to build an additional runway remains uncertain, what is clear is that it will take more than a decade to become a reality. In the meantime, there is another side to the London capacity story. London Luton Airport (LLA) is also less than an hour from Central London and has ambitious plans to expand by 50%. This expansion is fully consented, has widespread support among the local community and work has already begun. LLA CEO Nick Barton tells us more.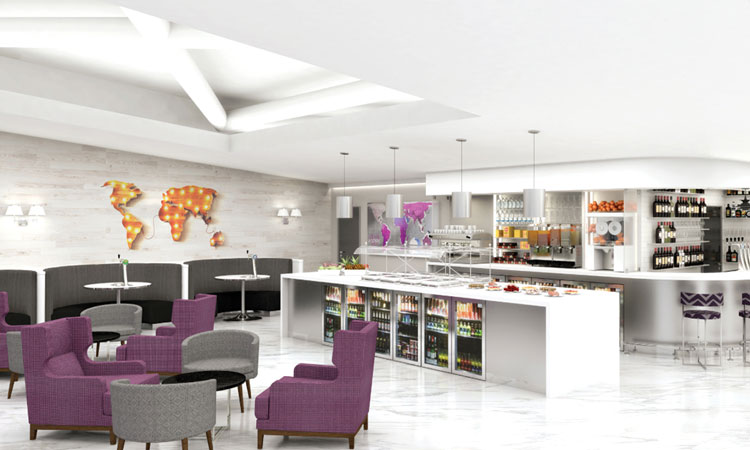 The transformation of LLA is tremendously exciting for us at the airport, but also vital for London and the South East. Passenger demand is rising rapidly around the UK and is expected to reach 315 million passengers a year by 2030. At our current growth rates, which have averaged over 10% so far in 2015, LLA will reach capacity within a year.
If London is to add a seventh runway to its existing airport network, it will take at least 10-15 years to deliver, which is why Davies also said: "It is imperative that the UK continues to grow its domestic and international connectivity in this period, and this will require the more intensive utilisation of existing airports other than Heathrow and Gatwick". By increasing our capacity by 50% to 18 million passengers by 2026, that is exactly what we are doing.
Increasing capacity isn't the only reason why we are investing over £100 million in LLA. Today's customers value efficiency, convenience and choice. Having grown piecemeal over its 77-year history the redevelopment will allow us to ensure we are not just meeting, but exceeding the expectations of passengers.
Delivering on the first objective of increasing capacity is relatively straightforward. Doing that while also achieving our second objective of improving the passenger experience is a much trickier task. It is made even more difficult by the need to ensure regular operations can continue unhindered during the development.
What are we delivering?
Our plans start outside the terminal building with surface access. Junction 10a of the M1 has recently been remodeled to ensure passengers can get to and from the airport rapidly. This will shortly be followed by the widening of the airport approach road into a dual carriageway. We are expanding the set down areas, constructing a new multi-storey short-term car park and building new capacity at our mid and long-term car parks.
We also hope to significantly increase the capacity and frequency of our public transport links. We are building a new bus terminal by the airport entrance, opening up bus and coach travel to a greater number of travellers. We are also working with train operator Govia to improve the shuttle bus to Luton Airport Parkway station.
Inside the terminal the changes will be dramatic. The departure lounge will be more than doubled in size, as will our security search area. We will be enlarging and adding new belts to our baggage reclaim area.
We will be extending and enlarging our existing pier to allow greater capacity at each gate. We are also building a new pier, adding extra stands to increase the number of aircraft our site can handle. This means also remodeling and expanding our aprons and taxiways airside; that work will be completed by 2020.
But building new space is only half the battle. We are also remodeling our existing facilities so that we use the space we have efficiently. For example, not only will the security area be almost doubled in size, it will also be relocated downstairs, allowing a much freer flow of people through the terminal, significantly improving their experience.
The relocation of security will also enable the expansion of the departure lounge upstairs. This will allow us to double the amount of retail and dining space as well as fitting out a brand new £1 million executive lounge.
The same is true outside the terminal. We are expanding our set down areas and car parking facilities and redesigning the road layout. The changes will improve traffic flows at peak times, allow better access for buses and coaches and improve safety by separating pedestrians from traffic thanks to a new elevated walkway. The entrance will be redesigned and shielded from the elements by a protective canopy so that passengers are welcomed into a new terminal facility.
Alongside the structural redesign, we are embracing the latest technology to make the experience for passengers as efficient and convenient as possible. Working alongside UK Border Force we are introducing many more e-border gates. At the same time we are also investing in new security scanning and tray-return systems. Most excitingly, we have already adopted passenger tracking systems enabling us to monitor passenger movements in real-time and react quickly to any potential bottlenecks, for example by opening extra security lanes.
From a good experience to a great one
The construction work and redesigning of our facilities will make a huge difference to the airport. While these changes will make sure we deliver a good experience for our passengers, a more holistic approach to the development is needed if we are to exceed expectations and ensure the best possible service at LLA.
That's why we are investing in the softer design elements that are less tangible, but will arguably have just as big an impact in ensuring travelling through LLA is as quick and easy as possible.
For example, we are committed to regular and on-going staff training and development. Our 'Great Journey Makers' programme has ensured that security teams are focused not just on full compliance, but also on welcoming passengers, offering support and friendly advice.
Having passed quickly and easily through check-in and security, passengers want to be able to relax once they are airside. I've already mentioned our new £1 million executive lounge; we are also bringing in an exciting new mix of retail and dining options that today's passengers want. From everyday essentials to high street fashion, luxury brands to quality food and drink, we will be delivering a great range of shopping and eating options to cater to every leisure or business traveller.
These changes and improvements are reflected in the new LLA logo and brand. Introduced in late-2014, our new visual identity is radically different to those of other airports, creating clear differentiation for LLA. The bold colours and modern look are designed to reflect both the exciting changes happening at the airport and the anticipation that travelling to new destinations still evokes in even frequent flyers.
The new visual identity will be developed further as the terminal redevelopment unfolds. We are planning a new wayfinding strategy, incorporating the brand style into clear and logical signage. The aim is to make passing through the terminal a seamless process.
This work is happening not just inside the terminal, but also outside too. We are working with the Department for Transport (DfT), train operator Govia, and Transport for London (TfL) to introduce overnight services this year, as well as on the extension of the Oyster Card network right to the terminal door.
In line with those initiatives we are also working with Govia to improve the ticketing and the availability of information on the journey to the airport. This will make it easier for passengers to get the right ticket and help them move quickly onto fast trains that link the airport with the capital in under 30 minutes. We will ensure that our customer's journey to the airport is as simple and pleasant as their experience once they arrive.
Crucially, the development of LLA also enjoys widespread support from the local community. Our team has worked incredibly hard to ensure local people derive the greatest possible benefit from the airport, for example through our business development and employment initiatives. At the same time, by adopting new technologies and procedures on issues like noise we are helping to strike a balance between the economic benefits such as jobs that come with a growing airport and minimising the impacts for our neighbours. This reputation as a responsible business really matters to passengers who are not only increasingly aware of the social and environmental impact of air travel, but are also often part of our local community themselves.
Meeting the needs of modern travellers
The £100 million investment in LLA is unquestionably the most exciting project that I have been involved with through all my years in the industry. It will transform the airport, while also delivering economic opportunities and jobs to the local community.
At the same time, the project is also a vital part of the solution to the wider issue of airport capacity around London. I mentioned the Davies Commission at the start of this article; we certainly hope that consensus is reached and the construction of a new runway to serve London can go ahead. In the meantime though, the expansion at LLA will ensure that there is capacity available for rising passenger demand, and that passengers continue to benefit from competition between London's airports.
Biography
Nick Barton is the CEO of London Luton Airport. Nick is a Fellow of the Royal Institution of Chartered Surveyors and has built his career planning, developing and managing investment in commercial and transport infrastructure projects throughout the UK. He is also an experienced airport manager having held a number of directorships within airport operator BAA culminating in holding the post of Managing Director at both Stansted Airport Ltd and Aberdeen Airport Ltd.