Leaders' Series 2018: Building a strong platform for future success
Karen Dee, Chief Executive of the UK's Airport Operators Association (AOA), takes a look at what 2018 will bring for the industry and it is clear that much of what is expected to keep airports and the AOA busy is already well underway.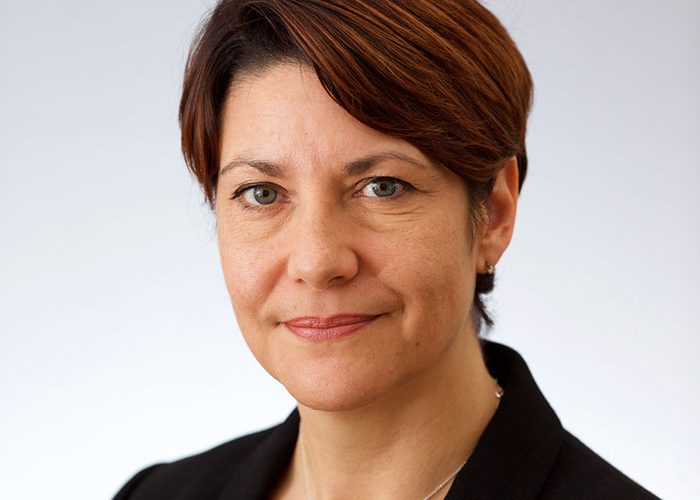 LEADER'S SERIES: AOA Chief Executive Karen Dee
Two big items will be the UK Government's planned Aviation Strategy and Brexit. Work kicked off on the Aviation Strategy in 2017 with a general Call for Evidence, but 2018 will be the year that we will really get into the detail of what the strategy should include and that makes it a great opportunity.
The Government recognises the vital role played by aviation as an enabler for the wider UK economy. It is welcome that this positive view is their starting point for the new strategy. This will enable us to put the needs and demands of passengers as well as the wider economy at its heart.
UK airports are a success story. They operate in a highly competitive environment and this has delivered demonstrable benefits for passengers and the wider UK: billions have been invested in airport facilities as well as new routes and services. This has boosted passenger demand to record levels in 2017 and supported trade and investment.
The question for the Aviation Strategy then is how do we enable airports and the wider aviation sector to continue to meet that growing demand. This will require answers to some important questions such as: How will we as a country create the necessary infrastructure, including surface access, to meet that demand and meet it sustainably? Is aviation connecting the UK to the right places?
In providing those answers, the strategy must deliver more than simply a statement of intent. Taking connectivity as an example, VisitBritain has outlined that Germany has better connectivity to South Korea, Japan, China and Brazil than the UK does currently. Creating connections to these growth markets will require the government to act on reducing Air Passenger Duty, and put in place a welcoming visas and borders regime.
Getting the Aviation Strategy right will also be vital to our future prosperity as we leave the EU – the second big topic for 2018. As an industry, we know that most flights to and from UK airports connect us with the EU and with countries, such as the USA and Canada, with which the EU has air services agreements. Senior ministers, including the Chancellor, recognise that unless action is taken, those agreements would no longer apply post-Brexit.
With the EU and UK agreeing in December 2017 that sufficient progress has been made in the first phase of negotiations, it is now time to move fast to secure a transition deal and outline our future relationship: A move that will provide vital certainty to airlines and tour operators planning their schedules for 2019 and beyond. That is why the AOA will press the UK and EU to make aviation a priority during the forthcoming negotiations.
2018 will also see us working on a continuing priority: modernising UK airspace. This is crucial not only to prevent major future delays, but also to help us reduce emissions and noise. While the government's response to its airspace policy consultation was a welcome next step to realising those benefits, it will require strong and continued leadership from government to fully achieve them. Of course, airports will play their part – not least by building support for change, particularly through working with communities to minimise aviation's impact on them.
These are some of the challenges but also opportunities facing airports and aviation in 2018. It's a big agenda we're faced with, but getting it right will put our industry on a strong platform for future success.
Karen Dee is Chief Executive of the Airport Operators Association (AOA). Karen has 20 years' experience in policy development, communications and representation activities. Her career spans roles in the Department for Transport (DfT), consultancy and trade associations such as the CBI, Road Haulage Association and, most recently, the Freight Transport Association where she worked as Director of Policy.