Discussing new airport technology at Edmonton International Airport
International Airport Review's Editor Holly Miles caught up with Ramki Doraiswami, Director of Technology Solution Delivery at Edmonton International Airport (YEG) to hear all about the airport's development.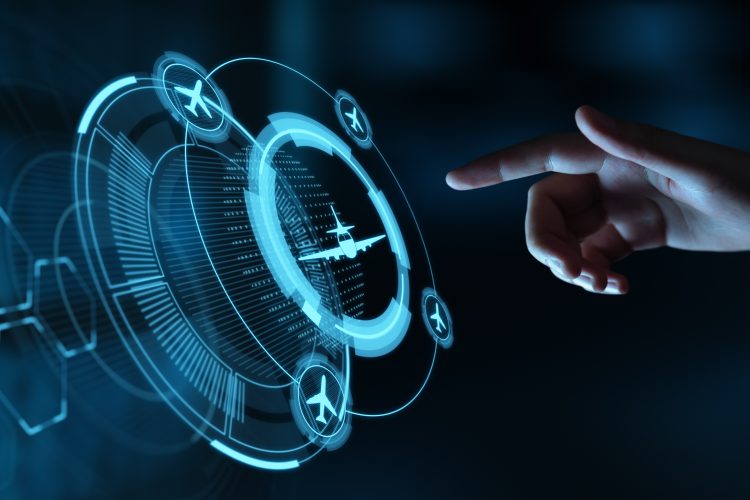 What is your airport currently working on?
When I started my role with Edmonton International Airport, COVID-19 struck, so for my first year, I couldn't focus on passenger processing or airport operations. Our focus was instead on supporting the remote workplace, and looking at how our staff could work from home and what technology was required to support them.
I was given a mandate to start looking at how we could modernise our technology. If you look at the airport space, certainly in North America, the technology is very old, legacy in fact. We see airport operations technology untouched for a long time because it was quite resource and money intensive. So, the first thing we did was bring in a technology partner to take care of all our networks, our infrastructure. Then we looked at our baggage system, which hadn't been touched in 12 years and have worked with the RFP process to find the right partners.
We are now working modernise our check-in passenger processing areas by replacing the kiosks and giving a new interface to airline agents to enable them to do their check-ins and boarding gating process. In addition, we are looking at various other technologies to improve the passenger experience. So overall, that has been our focus lately, to modernise all the technologies we have from the past – and that's my current workload.
Just to touch upon the working from home, is that something employees are still doing? Are they back to working at airports?
We want to continue with the hybrid model of working. When I talk to our staff, we have those who've worked in-house for 30 years and never from home. This is a new thing for them, but they're okay with it – in fact, more than okay, they're liking it. Therefore, we are now reducing office space and giving these spaces to airlines and other partners.
To allow staff to pre-book their spaces, we have a portal desk model. This allows them to prepare for when they come into the airport. There aren't any dedicated desks (aside from those dedicated to VP's) and we're doing a three-day at work, two-day at home hybrid model. This is not only working well, but managing costs for the floor.  
Working from home potentially creates a bigger target for cyber-security. Is that something you are concerned about?
Of course, especially since airports are considered critical infrastructure for the country. Cyber is front and centre of all the work we do. It is critical we deploy the right technology for our staff when they're working from home so we provide them with devices, and any secured tools for remote connectivity.
How do you strike the right balance between implementing new seamless, touch-free technology and keeping a human touch for passengers?
It's good to automate everything, but when it is needed, the human touch is very, very important. We are looking at an idea to improve user experience at a commonly-used area of the airport; the arrivals area.
Once you complete your security, let's say you want to know if there is a mailbox in the airport. Is there a post office? How do I find out?
Some might go to a website to find out, but not everybody will. A passenger will try to look for a guest services staff, but won't have access to it since they've already crossed security.
We are thinking of pasting a QR code throughout the airport. This would enable passengers to scan the code with their phone, prompt a live agent and receive assistance. We are calling this a virtual information booth and ideas like this could include the human touch in various technologies. It's a technology enabled human touch, I say.
In terms of your baggage handling system, lots of airports have very old-fashioned baggage handling systems. What is it that you're modernising?
When you look at a baggage system, there are three layers. One is the upper layer with all the software control. Then you have the middle layer of your controlling systems, sensors and programming logic controllers. Then you have the belts and the conveyors; that's the last (third) layer, which is the nuts and bolts and the electromechanical control.
We are starting with the top layer because our software is out of date, so this is the first thing to modernise. We are implementing new software, which can be used by the airport operations centre. Then we are going to modernise the middle and bottom layer. Our long term strategy is to get rid of the conveyor belt system and move into technology called DCV, which is designated coded vehicle.
It's like a tub; you put in a suitcase, and the DCV knows where to take it by use of robotics.
What technology do you think will be disrupting the airport space most in 2023?
I would say biometrics including artificial intelligence (AI), machine learning (ML), all the modern technologies that make up that term. Since COVID-19, everybody is becoming more and more digital. I think biometrics are going to be a big game changer for passenger experience.
Are there any technologies you are excited about which haven't yet made their way to the airport space?
There are a few airports starting to do more in the space of object analytics, which I believe some airports are piloting.
When travelling, the security checkpoint is a big bottleneck. When we conduct surveys, people tells us security is often the reason which makes them not want to fly, especially when travelling with the family or travelling with disabled passengers or in large groups. So, we ask ourselves, how can we make it easier? Biometrics can help to finish check-ins and the gating process, but security check is still a manual process.
I think Dubai is the one that built a tunnel where you walk through the tunnel, you don't have to remove anything, just walk through. I haven't seen it yet, but something like that is what I'm visioning. We build a tunnel with millions of cameras in it that directs everything, and you just let them walk through. This sort of process enables the passenger's experience on a very different level.
I am excited about a greater use of robotics. You can't put a lot of staff to help the passengers everywhere, but you could put robots. Let's say I'm in the gate, but the food I want to order is in a different terminal, then the robots can deliver to you in the gate. Once again, this technology is focused on the passenger.
I think we can do a lot of things with radar, LIDAR and that kind of object analytics technology. They're coming.
What are your challenges when implementing new technology? You must have a lot on your wish list, but what are the considerations you have to take into account?
Well, the airport does not own the passengers. The passenger's main touchpoints are with the airlines, not with the airport. Let's say we want to release an airport app. While everybody is ready to download an airline app and use it, what's the incentive to download an airport app? If an airport wants to be a technology leader, how do we introduce this technology to passengers? How do we connect with them, is always a challenge. I think the more we start to do, the more information we can put out there.
For example, this year we are releasing our own app which will help you to gain points. It's called YEG rewards. You park in our parking lot, you gain points. You buy food in our restaurants in the airport, you gain points. Then what can you do with the points? Go to a lounge. Use it in the lounge to buy a lounge pass. We are going to work with the airlines in the future to redeem the points to buy tickets.
Are you using OpenAI in any way?
We are looking at things like chatbots. Chatbots has been a discussion for a while now. I think OpenAI enabling chatbots will be an awesome tool. If we can put it on our website, we can put it on our app, if passengers have questions like, "do I have a non-stop flight from our airport to Los Angeles?" They can just ask the chatbot. They can ask about parking and it can also suggest to them, to click the link to pay and park, for instance. There are so many applications we can do.
For you and your personal to-do list for 2023, what is on your personal agenda?
Well, my background is not aviation. I come from a higher education oil and gas industry in the past as my IT work experience. It's been a three-and-a-half-year journey in aviation. Learning more about this industry and attending shows like this is a big eye-opener for me. I understand more about the technologies available, about airport operations and how these technologies work. Greater understanding of this exciting sector continues to be high on my personal agenda.

Ramki Doraiswami is the Director of Technology Solution Delivery at Edmonton International Airport (YEG). Ramki is responsible for executing the technology initiatives within the strategic plan, providing strong leadership, clear priorities and direction to delivery teams all in the best interest of YEG. Ramki brings 23 years of experience in architecting, developing and implementing enterprise level systems to the airport business to drive improvements to airport operations, airport city, commercial programs and corporate functions.
Prior to YEG, Ramki partnered and founded a software consulting firm in Canada and served as Chief Technology Officer. The products created in this startup used by 50+ educational institutions and hospitals across Canada.
Ramki's leadership skills capable of leading and motivating individuals to maximise levels of productivity, while forming cohesive team environments. He focuses on building strong customer relationships for better collaboration and innovation.