A move from manual baggage processes to technology
For Issue 1 2023 of International Airport Review, Askin Demir, Managing Director of LAS (Limak – AIBD – Summa), the managing company of Blaise International Diagne Airport in Dakar, Senegal, discusses the future of baggage transformation within the airport sector.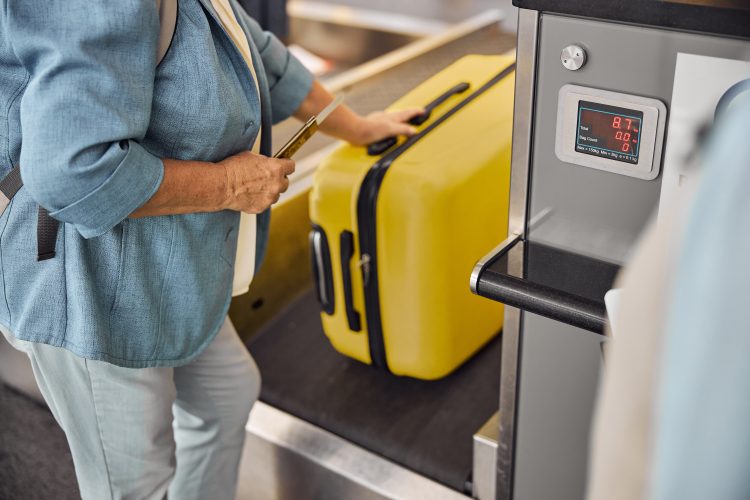 Innovative baggage handling
As more passengers and flights return after the pandemic, this makes getting bags to their destination a tougher task. According to the SITA Baggage IT Insights 2022 report, in 2021 there was a mishandling rate of 4.35 bags per thousand passengers, which was a 24% increase from 2020. Despite that rise, between 2007 and 2021, the mishandling rate per thousand passengers was reduced by 77%, from 18.88 bags to 4.35 bags. IATA Resolution 753, which requires airlines to track baggage at the four main points of contact (make-up, loading, transfer and arrival) throughout the journey, has helped reduce the number of mishandled bags during last years.
Touchless processes
As passenger traffic recovers, airport operators and airlines are expected to install advanced systems for efficient passenger management and baggage tracking to improve passenger experience and ensure smoother operations, which in turn is expected to lead to significant changes in the baggage handling process. The demand for contactless and self-service technologies at check-in and check-out is also expected to be reflected in baggage handling operations.
Bag tracking will continue to improve as passengers have expectations that bags should be delivered as reliably as their Amazon packages arrive at their door
There is a significant increase in the number of airports entering the 40+ million passenger handling capacity segment. This is mainly due to increasing investments in the expansion of major airports to meet future passenger traffic and reduce congestion. Such airport expansion projects are expected to generate demand for new baggage handling systems that will enable efficient processing of passengers and baggage in the airport. The large airports that existed in this segment are also trying to increase their efficiency to reduce delays due to airport operation.
Implementation of technology
To increase baggage tracking, many airlines and airports are choosing RFID readers throughout their luggage handling systems. These RFID readers can be placed at multiple points within the baggage handling system, including mandatory entry and exit points. Furthermore, the passengers themselves would also prefer to keep track of their luggage after checking in to travel without any worries. With the use of RFID technology, any piece of luggage can be continuously scanned at different points in the baggage handling system. RFID technology is expected to further improve the no-read tag rate in the future. RFID tags can be embedded into bag tags and track luggage in real‑time. With RFID readers reading tags via radio waves, hidden or unreadable tags do not present a problem, leading to fewer mishandled bags.
Bag tracking will continue to improve as passengers have expectations that bags should be delivered as reliably as their Amazon packages arrive at their door. Off-site bag pick-up/delivery should also increase as passengers look for ways to reduce the stress of their journeys and more countries around the world allow this for inbound international arrivals.
Future trends
Using robotics and artificial intelligence, bags will be collected, checked in, transported and loaded onto the correct flight without ever having to enter the terminal building or be directly handled by anyone other than the passengers themselves. Intelligent machines, like Leo the baggage robot, could take off at airports. Leo is a fully autonomous robot that will check-in and print bag tags, and then transport the bags to the desired location.
The COVID-19 pandemic highlighted the need for airports to accelerate their digitalisation and automation initiatives, with priorities centring on touchless technologies, cost efficiencies, sustainability and adapt to doing more with less without impacting customer experience. The move from manual processes to technology and data‑driven practices will help airport baggage staff be more agile, adapt more rapidly to changes in passenger volumes and be ready for the future of air travel. 

Askin Demir
After studying at Istanbul Technical University, Askin began his career as an airport agent, where he held various aeronautical-oriented positions. To date, Askin has to his credit the establishment of eight airport operations in five countries across three continents, Africa, Europe, Asia. In 2018, he took over the General Management of 2AS (AIBD – Assistance –  Services), a ground handling company.In 2021 Askin became the Managing Director of LAS, the managing company of Blaise International Diagne Airport in Dakar, a flagship of aeronautics at regional and sub‑regional level. An international class airport holding several certificates.