An extra dose of commitment to quality and customer satisfaction
Maria Dahlhaus, Managing Director of Munich Airport Terminal 2, outlines how they seek to offer their passengers a taste of the 'Bavarian spirit' and how they are evolving to meet the new passenger needs.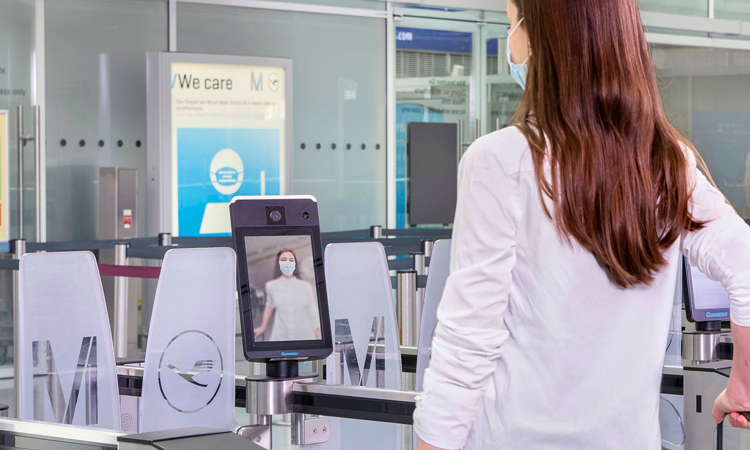 Quality and customer satisfaction are not simply a matter of course, but the result of well-conceived concepts, regular quality checks, continuous improvement, and the daily challenge of the airport staff to give their best.
The Munich Airport hub has opted for an Airport City concept to provide full service for passengers, guests, and visitors, handling over 100,000 passengers and 1,000 flights a day before the COVID-19 crisis. Apart from being an efficient hub system, the airport hosts: offices of global companies, showrooms, hotels, conference facilities, a medical clinic, a child day care centre, and a supermarket, as well as an exciting 'world' of shopping, dining, leisure, and entertaining events.
When Munich Airport's Terminal 2 opened in 2003, this was the first time worldwide that an airport authority and an airline company had taken joint corporate responsibility for the planning, financing, construction, and operation of a terminal building. The airport and Lufthansa joined forces to design, build and finance the terminal facility together. The idea behind this strategic partnership and unique joint venture was to build an efficient and fast hub system and, above all, to combine airport and airline expertise to create a terminal building offering maximum service and comfort to passengers. Thanks to highly efficient baggage and passenger logistics passengers enjoy one of the lowest minima connecting times among European hubs. A Hub Operation Centre (HOC) with 300 Lufthansa and Munich Airport employees, co-ordinates all relevant flight operations for a seamless connectivity such as aircraft positioning, passenger flows and baggage handling.
At the Skytrax World Airport Awards 2017, Terminal 2 including the linked 'satellite' midfield terminal was voted as 'Best Airport Terminal worldwide', and the airport, in general, was awarded by Skytrax as EU's first and only five-star airport. A perfect match with EU's only five-star airline – Lufthansa.
Understanding your passengers
Understand the customer's need, create value along the passenger's journey, and increase the seamless travel experience is fundamental for airports. In recent years, the customer needs have changed radically with the use of new technologies and therefore new approaches are required from the airport side. State-of-the-art technology simplifies and streamlines many processes. In co-operation with the German Federal Police, we have introduced EasyPASS – a smart border control system which helps minimise queues and allows a rapid reaction to rising numbers of passengers – thanks to biometric facial recognition. In November 2020, we we launched the Star Alliance Biometric Hub, which allows customers to pass through selected security and boarding gates in a contactless manner via face recognition – even with a face mask. Prior registration for Star Alliance Biometrics can easily be done by a selfie via the Lufthansa and Star Alliance App. The plan is to integrate biometric solutions into as many passenger processes and touchpoints as possible, such as baggage drop-off, check-in or lounge access.
Faster security checks
The pilot project in Terminal 2, initiated by the Southern Bavarian Aviation Authority of the government of Upper Bavaria, together with the Terminal 2 operating company, the security company SGM and the Scarabee Aviation Group, marks the beginning of a new era in passenger and hand baggage screening. The new type of security check reduces waiting times and increases convenience, while maintaining a higher security standard.
The innovative technology of the two spacious screening lanes eliminates the need to unpack liquids or laptops. In addition to the extra space and greater convenience, passengers benefit from faster and more secure screening.
Up to four passengers can place carry-on luggage etc. on the conveyor belt at the same time. Faster passengers can pass slower passengers and go directly to the next-generation body scanner, while hand luggage passes through an ultra-modern computer tomography scanner. The CT scanner not only provides 2D and 3D images but can also automatically detect solid and liquid explosives. With this new system we are reaching 160 per cent higher passenger throughput per lane and, of course, offer enhanced passenger comfort. The replacement of all existing standard security lanes in Terminal 2 is already planned.
A new line-up system with automated boarding card control also speeds up the passenger flow. Displays at the security entries indicate the actual waiting times and direct passengers to another lane if this will save time.
Easy orientation and wayfinding are also a high priority for passengers' travel experience. Light-flooded and simple terminal design play a major role. We reviewed our complete signage concept of the entire Terminal 2 system and optimised our flight information screens to not only provide our guests with flight and gate information, but also to show expected walking time including waiting times at passport and security control. For the moment, defined standard times are taken into calculation, but soon real-time information of the SensoMUC System is in the planning stage. We also have an ongoing project for dynamic signage.
A feeling of wellbeing
Cleanliness is another important factor for the wellbeing of passengers. We always want to give our passengers the feeling of 'coming home'. In the washrooms, e.g., we have introduced an electronic feedback system. Through a traffic light system, our passengers can give direct feedback on whether they are satisfied with the level of cleanliness. Criticism is forwarded in real time to the cleaning staff, who immediately send an employee to the respective sanitary area to solve the problem. Due to the COVID-19 pandemic, Munich Airport has introduced a comprehensive hygiene and health concept to ensure that passengers can travel safely and relaxed. The measures include: dispensers with hand disinfectants, floor markings and barrier tapes to ensure enough distance, vending machines for hygiene articles, increased cleaning frequencies and disinfection of waiting benches. Special Airsteril technology for air and surface decontamination has also been installed in the restrooms. With the help of encapsulated UV light from two wave ranges, bacteria, viruses, spores, and micro-organisms are eliminated in the devices. Furthermore, a plasma of ionised oxygen diffuses and disinfects all surfaces in the restrooms. The treatment is safe for health.
The 'Bavarian spirit'
The passenger's experience enjoyment is as important as comfort. Anyone who has started or ended a journey at Munich Airport knows that the retail and restaurant world in the two terminals, leaves nothing to be desired. The brand portfolio extends from high-profile international to traditional Bavarian names and concepts with local spirit. A highlight is 'Little Maximilianstrasse', named for Munich's legendary shopping street, on the Non‑Schengen level in Terminal 2, where the central plaza is ringed with international premium brands. To enhance the experience for international guests, shopping assistants are available on request.
Bavarian lifestyle and Bavarian hospitality are also very consciously reflected in our restaurant concepts. Enjoy a freshly brewed Bavarian beer in the world's first airport brewery named Airbräu, dine in the cable car of our Alpine restaurant Sportalm, taste a Schnitzel at the 'royal' restaurant Sissi and Franz or just get a drink at our Lenbachs Bar, situated at an open and airy indoor market square reminiscent of the Viktualienmarkt, Munich's most famous downtown market. We consider passengers as our guests, and it is important to us that the passenger can feel the 'Bavarian spirit'.
In addition to shopping and dining, passengers should also be able to unwind with us. For this purpose, we have set up freely accessible cosy rest areas with living room ambience. Those who need a little time out can use our sleeping cabins Napcabs or our 'Relax Cab' with virtual reality offering. Smoking lounges, prayer rooms, showers, self-service coffee stations, free drink water dispensers, child day care and baby changing facilities further complete the offer.
As a result of the decline in traffic, some of our features, stores and restaurants are currently reduced. However, we are positive that with the recovery of traffic and travel we will soon be able to offer our complete product portfolio again. In the meantime, our passengers can check our website on a daily basis to see what stores, restaurants and services are available.
Before the COVID-19 crisis, Munich Airport continually surprised and delighted passengers and airport visitors with new ideas for innovative events and activities on the airport campus – ranging from exhibitions, sports performances to a winter market during the Christmas season. We hope to soon be able to revive our events, as they are an important part of the very special passenger experience at Munich Airport.

Maria Dahlhaus has headed Terminal 2 Gesellschaft mbH & Co oHG since 2016. She is one of two Managing Directors, alongside Matthias Langbehn. The company operates Terminal 2 and the midfield satellite terminal at Munich Airport and is a joint subsidiary of Munich Airport and Lufthansa. After earning a degree in business administration at DHBW Mannheim, specialising in airport management, Dahlhaus worked at Fraport AG in Frankfurt, where she held several positions. She joined Munich Airport as a key account manager in sales in 2007. Between 2008 and 2012, she served as Assistant to the executive board before moving to the Terminal 2 Gesellschaft in 2012. Dahlhaus began as the Head of Real Estate Management and Marketing, in charge of concept planning and optimisation, as well as commercial management of all rental spaces in Terminal 2. In June 2016 Dahlhaus was appointed Managing Director with full commercial power of attorney.