How augmented and virtual reality are reimagining experiences and workplace support
Brian Cobb, Chief Innovation Officer at Cincinnati/Northern Kentucky International Airport, explains his team's latest innovations within the AR/VR space and the endless possibilities for airport staff and passenger experience.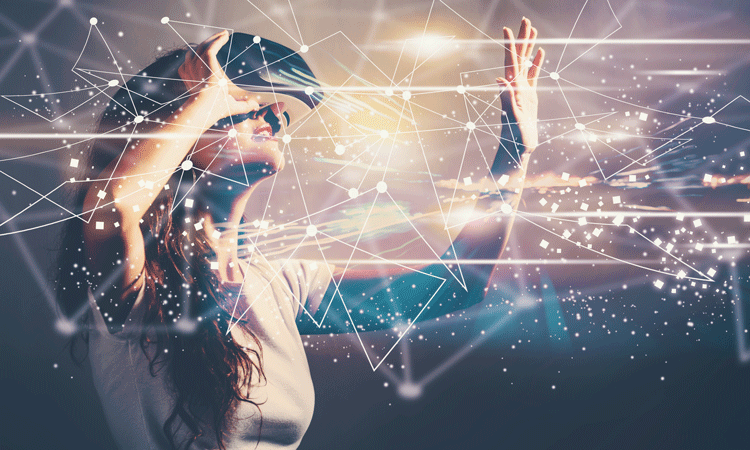 The pictures and renderings certainly do not do justice to just how massive this woodland creature is. What lumbers a short distance away stands 10 feet wide by 20 feet tall (3m x 6m). Without hesitation, she stretches her arm outward as far as it will go, turning her hand over and relaxing her grip to reveal an apple. Despite the intimidating size and bellowing sounds, she steadies her hand as the hairy beast reaches out with its trunk to clutch the fruit before slowly lifting its head, opening its massive jawline, and lowering the apple closer before dropping into its mouth. She instinctively ducks just as the majestic mastodon's 8ft (2.4m) tusks sweep over her head.
And just like that, the simulation is over. Curi, our inquisitive young traveller, just experienced virtual reality (VR) before her departing flight at the Cincinnati / Northern Kentucky International Airport (CVG). The Pleistocene-era mastodon Curi, is admiring roamed the local marshes around the current day airport over 11,000 years ago. She's learning this and more while looking at the local museum's mastodon skeletal display in the centre atrium of one of the airport's concourses.
CVG is amplifying experiences through educational opportunities."
CVG's innovation team engaged AR and VR technology by exploring the possibilities with Vectre, a start-up company, in early 2019 and developing a baseline understanding of use case applications. The airport staff sampled training scenarios ranging from: office indoctrination and copier use, confined-space training and emergency welding, as well as sensitivity and biases training.