Managing during a crisis such as COVID-19
Bettina Ganghofer, CEO of Salzburg Airport, gives her view on the COVID-19 pandemic and how airport leaders have navigated the crisis.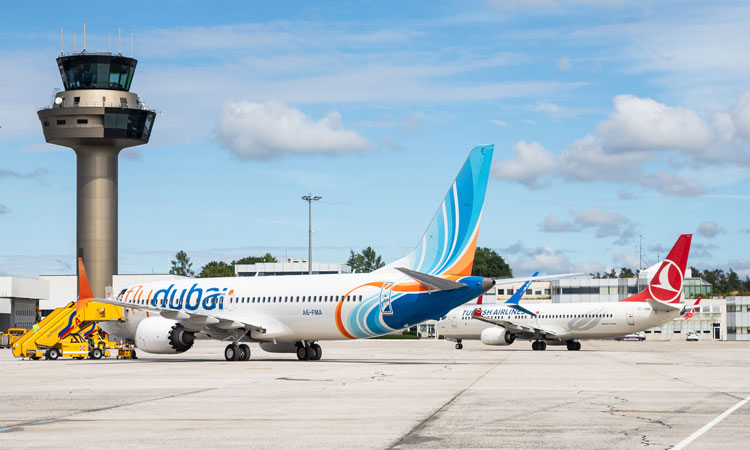 Global air traffic has repeatedly faced several crises over the past decades. The terrorist attacks in September 2001, the world economic crisis in 2008, the ash cloud following the eruption of a volcano in Iceland in 2010, as well as numerous geopolitical crises, have had immediate effects on airlines and airports worldwide and led to temporary slumps in passenger figures. In addition, the consolidation trend in the airline industry and the associated insolvencies of numerous airlines have repeatedly confronted airports with new challenges in recent years, and required rapid countermeasures and default strategies in an increasingly volatile environment.
When the climate crisis came into focus worldwide in 2018 with the founding of the 'Fridays for future' movement, the pressure on the aviation industry increased in turn. Discussions about climate damaging emissions, calls for a switch to alternative means of transport, and the new buzzword 'flight shame' increasingly dominated the headlines. Airline and airport managers had to develop powerful argumentation strategies to counter the attacks on the industry and avert damage to their image.
The outbreak of the global COVID-19 pandemic at the beginning of 2020 eclipsed all previous crises in one swoop. Global air traffic almost came to a complete standstill overnight, and the air transport industry was confronted with dramatic declines on an unprecedented scale. The health crisis turned into an economic crisis of historic dimensions. The massive traffic, travel restrictions and worldwide lockdowns made travel almost impossible for months.
Even though airports, as public infrastructure facilities, have never been closed by the authorities, they have had to accept total failures and enormous financial losses in almost all business segments.
Adapting quickly to unprecedented circumstances
Airport crisis management aims at defining and limiting crises and risks as early as possible, and immediately elaborating strategies to keep damage to a minimum.
However, the impact of the COVID-19 crisis confronted airport managers with a scenario that had not previously existed in this form. Crisis management had to be adapted to this new scenario within a very short time. The only way to react quickly and effectively was to establish rigid cost reduction programmes. Operating hours were restricted, infrastructures were scaled back and personnel and material costs were reduced as far as possible. However, cost-cutting programmes could not compensate for the dramatic loss of revenue, and the use of government aid programmes was unavoidable. Airports represent infrastructure facilities, and these must be maintained. At the same time, airports secure countless jobs – not only for those directly employed at the airports, but also those who are dependent on air traffic. Tourism regions can only operate profitably and employ their staff if the arrival of their guests is ensured both by land and by air. 
Airports are a people business
Many governments around the world decided to support companies affected by the crisis with aid programmes in the form of grants or short-time working support, in order to prevent massive job cuts and insolvencies. Since this support was regulated individually by the states, however, the extent to which airports were able to benefit from it, varied greatly. One can certainly speak of distortion of competition here.
Airports are personnel-intensive and personnel costs represent a large proportion of fixed costs. As a result of the massive slump in air traffic, airports suddenly found themselves with a workforce that was significantly too high. Airports employ highly qualified and experienced staff with extensive and specific training, many of whom have acquired valuable knowledge over many years. Despite the difficult situation, it was important, from the outset, to retain these employees so that they would be ready to work immediately, when flight operations resumed, and be able to maintain the accustomed level of quality. Those airports that continued to employ their staff during the COVID-19 pandemic were at an advantage and were able to seamlessly return to pre-crisis times during the restart, as well as also handle traffic peaks without any major delays. Of course, the loyalty and solidarity of employees, who did not switch to other sectors despite uncertain future prospects, also played a significant role.
Looking to the future
The damage caused by the effects of the COVID-19 pandemic on the airline industry, which had been used to decades of success, is enormous and will continue to dampen the results of airlines and airports for some years to come. To overcome the crisis in a sustainable manner, we must look to the future. The most important factor is, of course, the return of air traffic. But, modernising infrastructures, pushing digital processes and opening up new business areas will also put airports back on the road to success.
How quickly and how sustainably air traffic will recover, eventually, depends on the further development of the COVID-19 pandemic. Rapid progress in immunising the population against COVID-19 is essential to avoid renewed restrictions and to emerge from the crisis. The past few months, during which air travel has resumed worldwide, have shown that safe air travel is possible despite the pandemic. Airports and airlines, with their highly qualified staff, are able to follow the required entry regulations and hygiene rules to provide passengers with a safe travel experience. Right now, people are longing for vacations and want to enjoy the unrestricted freedom of travel again. Business travellers want to get back into personal contact with their partners and keep their business appointments around the world quickly and easily.
The climate crisis, which has temporarily drifted into the background, is now very present again and airports must do their share and focus on environmental measures. Resource-saving, environmentally friendly operations, a switch to e-mobility and the use of state-of-the-art technologies aiming to achieve climate neutrality, are current and major challenges, as is tackling the COVID-19 pandemic. In this area, too, those responsible at airports are called upon to secure the future of the aviation industry.

Bettina Ganghofer has been the CEO of Salzburg Airport (SZG) since October 2017. Before moving to Salzburg, she held different positions in the Mitteldeutsche Flughafen AG, a company group including the airports Leipzig/Halle (LEJ) and Dresden (DRS), as well as the ground handling company PortGround GmbH. During, those eight years, Ganghofer held positions as Managing Director of PortGround GmbH, as Managing Director and CEO of Dresden Airport and finally became Representative of the Board of Management for Cargo and Logistics for the entire business group. Prior to joining the Mitteldeutsche Flughafen AG, Bettina Ganghofer was appointed to the top Management Board of PACTL (Shanghai Pudong International Airport Cargo Terminal Co., Ltd), a Shanghai (PRC) based Sino-German joint venture of Shanghai Airport group, Lufthansa Cargo AG and a Chinese logistics provider for air cargo terminal operations.