Investing in seamless travel experiences at Teesside Airport
Phil Forster, Interim Managing Director of Teesside International Airport, explains how the airport is gearing up for an increase in demand for travel and promoting seamless passenger journeys.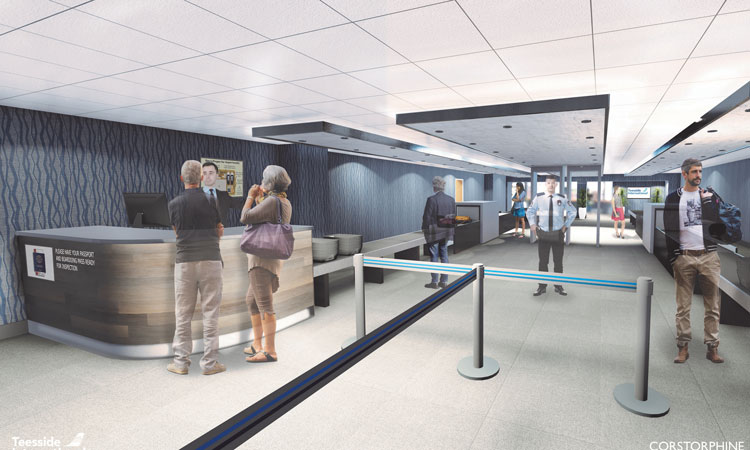 Seamless travel has always been at the front-and-centre of any aviation business' goals.
That could mean anything from making your airport as user-friendly as possible for easy arrival or departure; or supporting an airline in getting passengers boarded and disembarked without fuss; or even wider considerations such as check-in concerns in hub airports or at connection destinations.
But this desirable quality to make the passenger experience as smooth and hassle-free as possible, while making airports and aircraft as efficient as they can be, has been drawn into sharp focus with the emergence of the coronavirus pandemic.
No longer is this a 'nice to have' consideration – it is now a 'must'. It is now a 'must' to ensure public health and protect the safety of every person coming through the terminal buildings or using air travel.
It is also now a 'must' to keep public confidence high in the global aviation industry – which has been incredibly impacted by the outbreak – and secure its future.
With this now also comes the need to move to contactless travel to reflect the risks posed by the surface transmission of the virus.
The 10-year plan
As part of our 10-year Turnaround Plan, which was agreed when we became publicly owned, we are aiming to: grow our passenger numbers to 1.4 million per year; secure a low-cost operator; and diversify and increase our routes. Despite the challenges posed by the pandemic, we are on course to do this, after recently striking a deal with Loganair to service a range of domestic destinations and securing Ryanair as our low-cost carrier for summer holiday trips to Alicante and Majorca. With these, we expect a serious increase in passengers through our terminal later this year, as families are keen to get their first break in 12 months.
National lockdown restrictions in place due to the virus have also afforded us the opportunity to accelerate work on a head-to-toe, multi-million-pound terminal redevelopment while at reduced operations, maintaining essential flights for key offshore workers only. Not only is this an upgrade to the terminal, but it also includes the installation of a UK-first full surveillance radar for air traffic control.
As part of our revamp, we have aimed to make the customer experience as seamless and contactless as possible, from check-in to boarding and everything in-between. Like many other airports, we encourage online check-in for all of our flights, removing the requirement of face-to-face contact at desks for handing over passports and boarding tickets.
Promoting a seamless security process
We have also totally redesigned our security and search areas, with £1 million being spent on upgrades such as a state-of-the-art body scanner and a C3 X-ray baggage scanner. The body scanner assists our metal detectors to reduce physical checks on individuals, while the baggage scanner means that passengers will no longer have to remove liquids and electrical items from bags and pass them through security separately.
As well as cutting waiting times and helping to process more passengers, the machines make onward connectivity more seamless – and contactless – than ever, removing the requirement to go through security processes when travelling to onward destinations via London Heathrow or Dublin by Loganair, or Amsterdam Schiphol with KLM Royal Dutch Airlines.
This straightforward process is all the more important thanks to our partnership with Loganair, as it has also secured partnerships with some of the world's biggest airlines – including Emirates, United Airlines and Qatar Airways – to provide seamless international travel for people using our airport.
The new agreements will mean that passengers will be able to travel on one ticket for their entire international journey, via Heathrow, and have the benefits and reassurance through check-in and through luggage to their final destination, along with protected connections in the event of delays.

Phil Forster began his career in television before moving into aviation in the role of Media & Public Affairs Manager at Newcastle Airport. After spending three years at Newcastle, he moved to Leeds Bradford Airport, firstly in the role of Aviation Development & Corporate Affairs Manager, before progressing to become the airport's Head of External Affairs. Forster joined Teesside International Airport as Commercial Director in 2019 before taking on the role of Interim Managing Director in 2020. He is responsible for overseeing Teesside International and its redevelopment plans to ensure that the airport is ready for the expected increase in passenger numbers resulting from securing new domestic and holiday services.