Luxaviation and Eurofins: A partnership to prevent SARS-Cov-2 contamination through aircraft surface testing
Luxaviation, in cooperation with Eurofins, ensures regular aircraft sanitisation with special aviation-grade cleaning and disinfection products.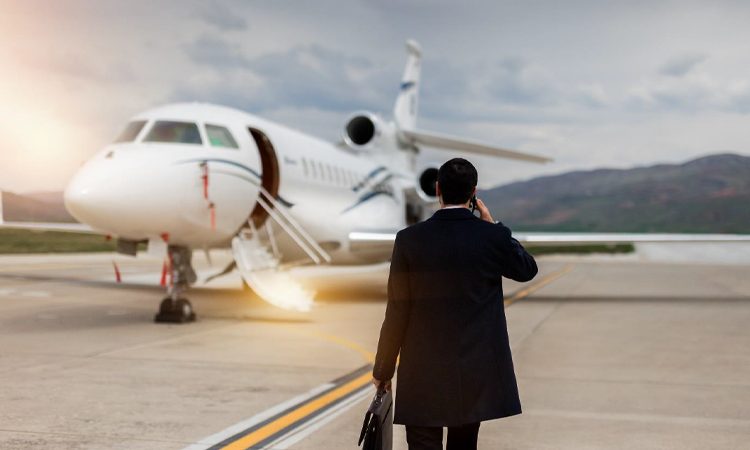 In these difficult times, Luxaviation as an operator of private jets can offer our VIP customers a unique service: flying in a "bubble". In contrast to flying a scheduled flight where you buy a ticket for a seat in the plane without knowing who your fellow passengers will be, our customers have a complete plane at their disposal. They decide who they invite, and can therefore dramatically limit the risk of COVID-19 contamination and infection. Luxaviation ensures regular aircraft sanitisation with special aviation-grade cleaning and disinfection products. In addition, our crews observe strict safety standards.
To ensure and maintain the effectiveness of these procedures, we have developed a site-specific monitoring and testing strategy in cooperation with Eurofins. As part of this strategy, we have been conducting weekly surface PCR tests since August 2020, inside and outside the aircraft (cockpit, cabin) and on high-traffic areas in our buildings. We concentrate on those places that are touched frequently and where the possibility of contamination is greatest, such as door handles.
Using Eurofins testing protocols and sampling kits, our team samples surfaces every Wednesday morning. Shortly after noon, they are collected by a courier service and transported to the Eurofins laboratory in Bruges. Within 24 hours—and sometimes even the same day (the lab is open until 11 pm)—the laboratory manager delivers a detailed report via email.
Thus far, we have received zero SARS-Cov-2 infection results—which is extremely powerful in maintaining the trust of our customers. However, on three occasions, the Eurofins laboratory has detected irregularities. The laboratory immediately conducted additional testing, and each time, within a few hours we received good news—no evidence of SARS-Cov-2, only reactions to various cleaning solvents. We maintain records of our test results to share with customers so they can see for themselves that we carry out the tests regularly, correctly, and thoroughly in cooperation with the Eurofins laboratory.
Thanks to excellent support from and collaboration with Eurofins, the whole process is also very flexible and allows us to react quickly to unforeseen situations. For example, in December we received the message that one passenger on a flight we operated had tested positive for COVID-19. The plane on which this passenger had been flying received additional cleaning and was subsequently sampled. Eurofins managed the quick collection and processing of these additional tests in their Bruges laboratory, so the same day we could confirm the plane had been thoroughly disinfected and could safely return to normal operations.
Luxaviation is at home on the ground and in the skies. What is essential in everything we do is that we follow the highest standards in safety, quality and service. Partnership with Eurofins has given us and our customers confidence and peace of mind to continue flying.
Eurofins
Eurofins Scientific is a global life science leader in food, environmental, and pharmaceutical testing; along with testing and laboratory services for clinical diagnostics, genomics, pharmacology, forensics, and in the support of clinical studies. With more than 800 laboratories in over 50 countries, 50,000 employees, and over 200,000 analytical methods, we are uniquely positioned to deliver end-to-end solutions in the global fight against COVID-19. Eurofins has performed more than 15 million SARS-Cov-2-related tests in its laboratories between 2020-2021.
What you can expect: innovation, agility, individualised service, and a commitment to the highest standards of scientific excellence.