Passengers first: Your way to smoother operations
Data is one of the vital elements in an airport operations centre (APOC). Another key to a great future? People. Korijn Defever, Operational Improvement Manager at Brussels Airport, and Bart Seuntjens, General Manager for Brussels Airport Consulting, talk about their successful set up of an APOC and explain how it has helped future-proof Brussels Airport.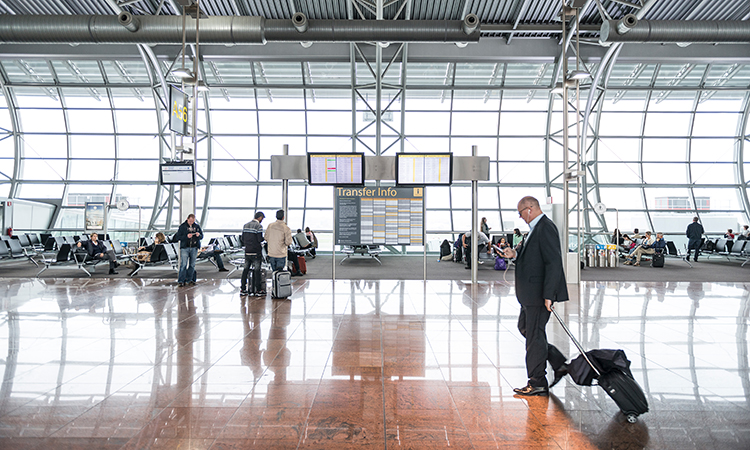 Wouldn't we all like to have a crystal ball to know what the future will bring and anticipate the challenges coming our way? Now, more than ever, that would have come in handy.
At Brussels Airport, we do have such a crystal ball, but we call it data. Unfortunately, it could not predict the worldwide crisis we're in right now, but it does help us a lot in operating an airport.
"Imagine planning a holiday; your escape from daily routines and stress," Defever started. "When you arrive at the airport, you notice that the airport is crowded and that you'll probably lose time at check in, screening and border control. That's not how you wanted your stress-free holiday to start. In our APOC, we reduce scenarios like this to a minimum and make our passengers' journey through the airport as smooth as possible." In that respect, Brussels Airport's vision on APOCs differs from a lot of other airports – many mostly focus on aircraft processes. "By focusing on passenger experience, all our other processes in our airport are made smooth as well. A win-win situation," Seuntjens added. 
Happy passengers
So how does the APOC help in creating a pleasant environment for Brussels Airport's passengers? Simple: Keep your passenger in mind and make well-thought-through decisions that will optimise their journey by shortening queues and creating viable connection times, all the while maintaining the highest levels of safety. To help our APOC staff in this task, data-sharing, collaborative decision making and collaboration between partners are essential. But how do we manage that? The first step is to get all partners around the same table. Secondly, they need to be willing to share their insights with the other partners. As you can imagine, you cannot take this for granted, certainly not when your APOC is in its infancy. We made it happen by creating a circle of trust between the partners. By sharing objectives and difficulties and learning from joint experiences, our partners gradually realised that sharing data (like delay coding or booking data) would not give away their competitive advantage, but on the contrary, create added value for them, for us as an airport operator, their passengers and the overall airport processes. "We had been discussing the use of that kind of data for more than 10 years. Thanks to this circle of trust, all partners started sharing data without asking," Seuntjens added. "By understanding each other's problems and seeing that their own data was the key to unlock these issues, the data-sharing process started quicker than expected."
Sharing data was the first big step towards a future-proof APOC, but how can you make sure that your people can interpret the enormous amount of data to make the right choices? "That's where technology comes in," Defever said. "Technology provides us with the possibility to make overall interpretations of the data. Based on these interpretations, our people can make the right decisions, without analysing the data themselves. This makes their job easier and allows them to focus on other important aspects of their job."
"It creates operational excellence, which is the foundation of an airport," Seuntjens continued. "A smooth journey leads to happier passengers, and happier passengers lead to more dwell time as they will have more time to enjoy the unique ambience at the airport and visit the numerous shops that we have to offer. In the end, APOC is the tool that makes all of this possible." 
APOC and technology: An essential synergy
Collaborative data management and bringing people together was the beginning of our APOC, but we wanted to use all the data we had gathered over the years and help our people understand what they were looking at.
We could only do that by using artificial intelligence, machine learning and data science. But the more these technologies started to take shape, the more people began to fear that these technologies might take over their jobs in the future. Defever doesn't consider technology a problem: "Our APOC focuses on interactions between several partners at the airport. That is something artificial intelligence will never be fully able to capture. Of course, technology is the glue that keeps our decision-making process going. It makes sure that our people have insights to make the right decisions for our passengers."
The combination of technology and people is what makes us ready for the future"
Seuntjens continued: "The industry can benefit from technology, as it can take over some of our standardised work. In the future, this means that fewer people might occupy our APOC. On the other hand, we still believe that people should always be the final decision makers. People will always stand above the system. Where our passengers are the essence of our airport, the essence of our APOC is – and will always be – the people that are running it. The combination of technology and people is what makes us ready for the future." 
APOC keeps changing the future
Even though the APOC is quickly taking form, it doesn't mean that Brussels Airport's job is done. "APOC has already been a real game-changer at Brussels Airport, but it will – and should – continue to disrupt our way of working in the future as well," Defever said. "It's in our DNA to always optimise our performances and to learn from each moment, so we can improve our processes in the future. Continuously upgrading our APOC and the airport processes is crucial in this matter.
"We've come a long way at Brussels Airport. After becoming A-CDM compliant in 2010 and getting our initial APOC off the ground in 2015, we've never stopped improving. Now we're working on the next important step: The implementation of our airport operations plan (AOP). In 2017, we started working on our AOP, which will give us an overview of what we can expect in the coming hours, the coming days and even the coming weeks or months, all based on data. In short, this means that we will no longer have to wait until a problem occurs in the future, instead, we will anticipate it. By taking decisions now, we can avoid problems later. Our AOP is our crystal ball."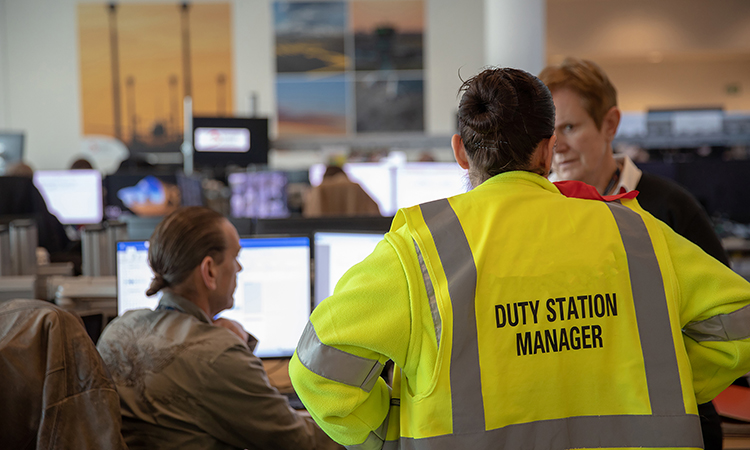 The secret of a future-proof APOC
When creating a well-functioning APOC, there is a lot to consider. Brussels Airport had the luxury of time, which we used to our advantage. We decided not to stay in the theoretical planning phase for too long but invested our time in bringing people together. We wanted to allow people to learn from each other, so they could gradually grow. 
Defever commented: "Taking your time might sound obvious, but you should not underestimate it. If you give the people the time to get to know each other and understand each other's objectives, goals and even limitations, they will become a team. At the start of the project, it is key to listen to your people and find out what they need. If you don't listen to them, you will lose their interest. APOC is not about the tools and the technology, it is about its people. So, don't give them tools developed by technology experts but develop something for them and with them. Only then, will they commit to it. Not just because the tool is completely adapted to their needs, but also because you listened to them. In short: Taking the time to put your people first is the key to a well-functioning and future‑proof APOC.
Biography

Korijn Defever has been Operational Improvement Manager at Brussels Airport since 2017, ensuring continuous improvement of all airport processes, leading a team of process managers and business analysts  and is responsible for the implementation of the airport operation plan. She has been active at Brussels Airport since 2010. Prior to that, Defever was a consultant at an international strategy and management consulting firm.  

Bart Seuntjens, with 25 years of consultancy experience and transformational exposure to complex airport projects, was appointed General Manager at Brussels Airport Consulting, where he's boosting operations in complex environments. In the past, Seuntjens supported a small management consulting company by leveraging his transformation and change management capabilities and network.