Preparing for the new normal: Enabling safe terminals whilst optimising costs
Honeywell and International Airport Review hosted a webinar on 3 June 2020 exploring how airports can prepare for a safe return to travel amidst the unprecedented challenges that the COVID-19 pandemic has created globally.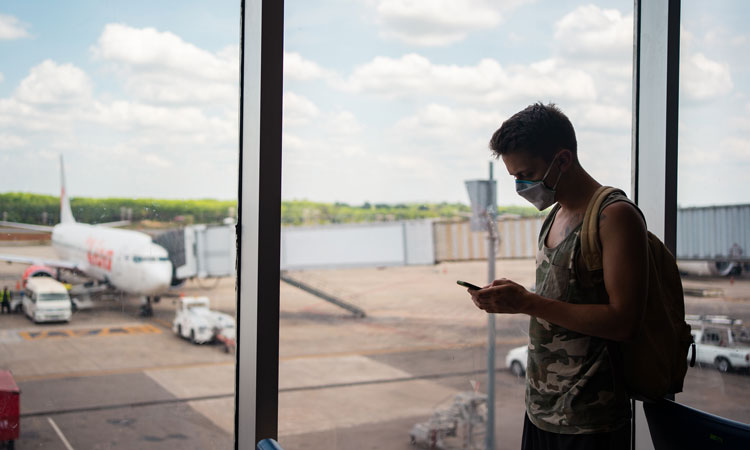 With travel restrictions imposed in many countries, the aviation industry has, undoubtedly, been among the most impacted. Airport operators and airliners, guided by industry bodies, have the critical mission to enable the new normal of air travel: Ensuring healthy environments for passengers, thoroughly servicing their systems to align with the latest industry guidance and diminishing the operating costs.
Honeywell experts highlighted the critical areas where technology can enable airports to address these challenges:
Terminal air quality – adjusting the terminal HVAC systems, managed through a building management system, to contribute to the prevention of the virus or bacteria spreading
Security and screening – the use of video analytics, access controls and integrated security systems to increase situational awareness and screen passenger health and fitness whilst avoiding checkpoint-induced congestion
Terminal energy optimisation programmes – reducing airport operational expenses with a better energy management system
Aircraft and passenger flows – deployment of software solutions that enable the utilisation of optimised assets to ensure efficient flows, minimise waiting time and decrease the immediate need to expand infrastructure.
Whilst airports are complying to the guidance of the International Air Transport Association (IATA), the International Civil Aviation Organization (ICAO) and regional industry bodies, a sustainable recovery of the industry can only be achieved if a certain level of automation and integration of the health and safety requirements techniques can be achieved.
As Himanshu Khurana, Chief Technology Officer of Honeywell Building Solutions, said: "From an accelerated growth, airports now need to shift their operations to the reduced flow of passengers while implementing special safety measures, restoring travellers' confidence and preparing for the restart of commercial operations. While industry guidelines are becoming clearer, integrated and orchestrated technologies can make the new normal of air travel more sustainable."
The webinar is addressed to airport managers, operations and technical directors, as well as industry consultants, and is available on demand here.