Creating safe airport environments for passengers whilst optimising costs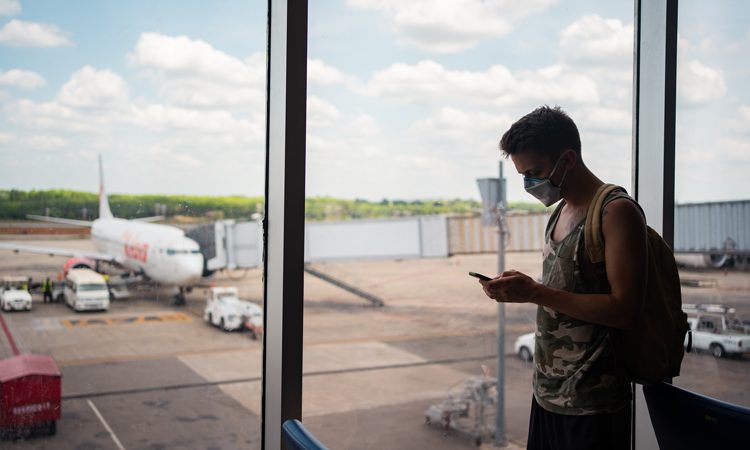 Preparing for the new normal in airports: The global coronavirus outbreak has created an increasing number of challenges to individuals, communities and companies while strongly impacting travel, transportation and healthcare.
While some governments across the globe announced stimuli packages, the aviation industry is still working to determine how the current health crisis will reshape the sector.
In this webinar with International Airport Review, Honeywell experts discussed specific solutions that enable airports to prepare for what can be expected to be the new normal, in a post COVID-19 world. 
Key Learning Points
KEY LEARNING POINTS:
How airports can create safer environments for passengers through specific indoor air quality integrated solutions to prevent the spread of viruses and infection
How airports can avoid checkpoint-induced congestion in post-COVID times through integrated security and screening solutions that improve situational awareness
How technology can help airports maximising the utilisation of their current assets and reducing operational expenses.
Keynote Speakers
KEYNOTE SPEAKERS

Himanshu Khurana, Chief Technology Officer, Honeywell Building Solutions
Dr. Himanshu Khurana is Chief Technology Officer for Honeywell Building Solutions. Honeywell Building Solutions provides critical applications for energy, safety, physical security and operations for building management systems. In the CTO role, Himanshu drives product innovation with new software architectures, cloud, mobile and analytics technologies to realise new IoT solutions and experiences in commercial buildings. Prior to this role, he led research and development in Honeywell research labs.
Before joining Honeywell, Himanshu was at the University of Illinois and led research projects in internet and smart-grid systems. He obtained his MS and PhD in Computer Engineering from the University of Maryland, College Park. 

David Rausch, Critical Environment Specialist Healthcare and Research Markets, Phoenix Controls, Honeywell

David Rausch joined Phoenix Controls in 2006, and is currently the Business Development Manager for the Healthcare and Research Markets. He has been involved in many aspects of product management and project design of unique mechanical devices and controls within the healthcare and research industry for over 20 years. As an active member and distinguished speaker of ASHRAE, he has held executive positions in TC 9.10 (Lab Systems) and was a past Chair for TC 2.2 (Plant and Animal). He now is an associate member of TC 9.6 (Healthcare) and TC 9.11 (Clean Rooms) and speaks at numerous critical environment conferences throughout the year.
David is also an active member of NFPA – Building Fire Safety Systems section and is a voting member of NFPA 45 Technical committee – Laboratories Using Chemicals. He has a Bachelor's degree in Civil Engineering at Old Dominion University and an Associate's degree in Applied Science / Mechanical Engineering from SUNY Morrisville, NY.

Gert Taeymans, Senior Sales Manager Europe, Honeywell Airports Business
Gert Taeymans has been active in international airport projects for the last 15 years. His field of expertise is ground traffic management systems. Gert has a passion for system integration, and interconnecting previously siloed systems to improve safety, increase efficiency and reduce operational costs. In his current role with Honeywell, he leads the airports business in Europe and has the opportunity to help airports transition into the connected era.  
Register