How Edmonton International Airport leveraged the COVID-19 crisis
Kirstan Jewell and Tara Mulrooney summarise how, for Edmonton International Airport (EIA), the COVID-19 crisis has provided a platform for it to build on its digital maturity and increase its digital capabilities.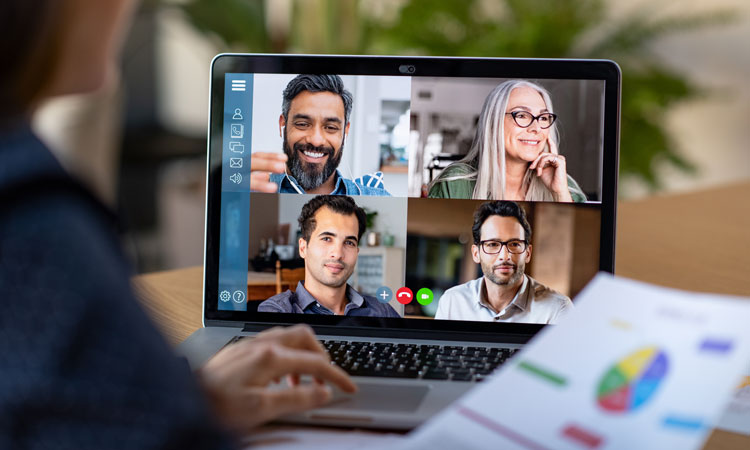 Edmonton International Airport (EIA), like many organisations, was suddenly faced with a need to enable its workforce to work from home, on a much broader and more significant scale than ever before.
The work required to scale existing services had to be completed in mere days and was fraught with challenges. These included supply chain issues, technology upgrades and standardisation, scaling a remote worker support model and ensuring employees could easily and effectively use the new technologies to be as productive as possible in a home environment.
Communication challenges due to COVID-19
The airport had previously deployed the suite of Microsoft products (including Skype, Teams, OneDrive and Yammer) to the on-premise teams, but the adoption of the collaboration technologies was limited and most of the organisation avoided using them, opting for more traditional methods of sharing information. Staff struggled with the technology and access outside to the corporate network was limited. In addition, most of the organisation used traditional desktop computers; those who did have laptops or tablets were working with aging machines, which had been configured without a standardised image, making support without a deskside visit extremely challenging. These gaps made the idea of enabling a telecommuting strategy daunting. The question they faced was simple enough, but the answer was anything but. Should they change course and adopt different cloud-based technologies? Or should they leverage a different approach to re-introduce the existing products to the entire organisation?
Transforming the airport's digital footprint
Under the leadership of the Vice President of Technology, Tara Mulrooney, EIA decided to re‑introduce the existing technology footprint and transform the way they deployed the technology, leveraging a user-centric approach. Mulrooney recognised that this needed to be a team effort and partnered with myself to lead training and change management efforts as part of the project.
The work began by developing personas for two types of workers (leaders and corporate staff, and technical and operational specialists). The solution delivery team then worked with technology operations teams to redesign a standardised image that leveraged a bimodal approach to systems access.
Persona 1 would access most of their applications via Microsoft (MFA), which allows staff to work directly on their devices in a secure mode with minimal complexity. For non-web-based systems, they leverage Remote Desktop Protocol (RDP) and FortiToken to allow access to more complex systems. This approach created a standard and advanced user type, which also guided the training approach, enabling the team to segment support more effectively. This design wasn't just applied to new mobile devices (which were standardised on the Surface Pro7 and Surface Pro Laptops), they were also applied to existing mobile devices as part of the rollout. Another element key to the deployment was the upgrade of the terminal service environment to meet the needs of a much larger user base, and to increase the capacity of our internet pipes. The technology teams worked aggressively to complete these upgrades and ensure all the critical systems (defined by leadership) were made available in the environment.
In parallel, the critical work of building a training and change management plan was underway. The organisational effectiveness and technology teams created training materials which included: Proper home set-up; teleworking norms; setting up multifactor authentications (both Microsoft MFA and FortiToken); Microsoft App Proxy; and Remote Desktop. Furthermore, detailed guides were developed for the collaboration tools to ensure a consistent level of training for all staff, providing direction on how employees should be using these tools by erecting an organisational standard. The training material that was generated was lab‑based and included ensuring each user was set up appropriately, which ensured teams could be productive quickly. This was not the only vehicle for learning provided – the strategy included a full suite of offerings with online courses and guides which would allow staff to build on their use of the collaboration tools and grow their skillsets. This training was offered on an e-learning platform that was recently deployed. The intentional and deliberate approach to learning and training ensured that employees were capable and confident with their new device, tools and work environment. These courses also provided meaningful work for operational teams while the technology team was busy configuring and preparing the devices and upgrading the environment.
Safeguarding the airport's staff
During the deployment of devices and training to staff, safety and efficiency were the airport's main concerns. Staff were instructed to complete a few steps in preparation to limit their time on site and to ensure a smooth process from start to finish. Various safety precautions were taken throughout the rollout, including practising social distancing through strategic spacing in training sessions and disinfecting all newly deployed devices, devices returned to technology and the rooms themselves. Furthermore, trainers were equipped with gloves and masks for their own protection.
Although EIA is early in its journey of teleworking, early indicators show an improved service delivery model with happy employees. Teams are working together on daily catchups and some staff are posting fun pictures of their home offices on Yammer. With the training provided in these sessions, employees were happy to have a consistent approach and be given a base level of knowledge.
Teleworking success during the COVID-19 crisis
The benefits of telework are significant, and our COVID-19 efforts have accelerated staff capabilities and skills. EIA believes that this shift to remote working will be long term and change the way airports function well into the future. Some of the longer-term advantages include improved sustainability and the reduction of emissions, as teleworkers do not need to leverage public transport or drive to the office in order to work. For example, if the four-million-plus people in Canada whose jobs could be done from home did so twice a week, it could remove the equivalent of 385,231 cars from the road and cut annual greenhouse gas emissions by 1.9 million tonnes, according to a 2011 report from the Telework Research Network commissioned by the City of Calgary.
Teleworking also allows airports to potentially reduce on-site office space, which subsequently reduces operating costs and frees up space for commercial purposes. Industry discussions also suggest the broader use of teleworking may support terminal expansion and construction projects in a more cost‑effective and flexible manner. Finally, teleworking provides staff with greater flexibility and, during this health crisis, ensures that they are safe, supports the critical need for social distancing and allows them to take care of their children and families.
Biography
Kirstan Jewell, Vice President of Human Resources and Organisational Effectiveness at Edmonton International Airport, has been a leader in organisational effectiveness, strategy, business and human resources for 25 years. During her career, she has spanned multiple industries, including manufacturing, energy and resources, construction and, most recently, aviation. Her current portfolio focuses on organisational transformation by leading and facilitating in the areas of strategy, planning, human resources, organisational effectiveness, business analytics and corporate performance.