MWAA: Building a foundation for airport business transformation
Goutam Kundu, Chief Information Officer of the Metropolitan Washington Airports Authority (MWAA) and Founder of MWAA Labs, shares a personal look at the transformative journey that's taken place over the last several years at the two-airport system of the U.S. nation's capital.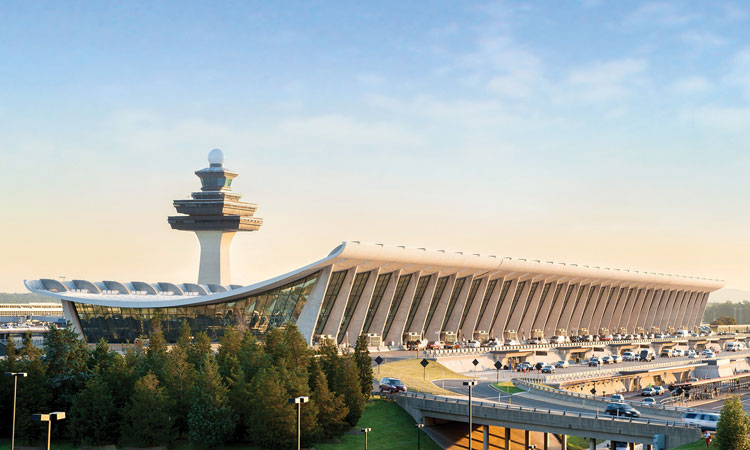 In 2018, the Metropolitan Washington Airports Authority (MWAA) surprised its peers and the commercial market by successfully developing and deploying its own biometric solution to meet the U.S. congressional mandate for biometric exit.
Since then, the veriScan traveller identification system has not only been used by the authority's two airports, Washington Dulles International and Ronald Reagan Washington National, but has been piloted and deployed at other U.S. airports; used to board over 1.3 million passengers on 9,700 flights.
However, despite being an emerging innovation leader with its own in-house innovation think tank, it was not so long ago that MWAA faced the same IT challenges as its peers.
MWAA faced traditional IT challenges
Until six years ago, the airport authority maintained a fragmented IT environment with duplicative and siloed systems, applications and resources sprawled across two airport campuses. When I joined MWAA, I inherited a team of 117 contractors and 13 employees, with the former consuming 83 per cent of the IT operations and maintenance budget just to keep the lights on.
In my first couple years, my team focused heavily on back-office initiatives. We maximised on consolidation opportunities, established a stable, streamlined core of operations and managed IT resources to drive down cost. We reduced the number of computer rooms, converged networks, consolidated and repurposed servers and centralised the multiple call centres supporting our campuses. The result: A leaner technology footprint and a decreased level of support necessary to sustain operational excellence. Out of this, we also reaped annual savings of 57 per cent for IT operations and 27 per cent for IT projects.
These savings let us re-invest in a more forward-thinking IT roadmap. We began by reversing the outsourced staffing model. We brought in the thought leadership, modern skillsets and new business capabilities necessary to support our airports' mission and gain a competitive edge in the long term.
A technology foundation for the future
Investing in the future also meant that we made some foundational decisions early on that would underpin how we approached all our IT investments.
First, we adopted what we call a 'centralised technology framework'. This refers to our investment in building a modernised, scalable infrastructure whose services could be re-used by all existing and future applications. These services span four primary fronts: Common data centres, state-of-the-art wireless communications, cloud-first approach to software applications, and a modernised network. This has proven extremely beneficial for its cost-effectiveness, resiliency, speed of project deployments and ease of maintenance.
Secondly, our enterprise architecture team formulated and adopted a platform-driven approach to our airport solutioning. To do this, we developed a patented integration middleware that creates a technology-agnostic environment where all kinds of applications, services and widgets can conduct handshakes in a secure and high performing cloud environment. This allows the seamless sharing of information across various systems and stakeholders.
From corporate IT to airport IT
Once we had established a foundation that enabled innovation agility, my team could turn our attention from providing corporate IT services to becoming a trusted partner when it came to digitisation across all areas of the airports. We began working with our business counterparts to better understand their needs and uncover new ideas that could leverage technology in a way that would strategically differentiate how we conduct airport business.
Over the last few years, we've done this on all business fronts: For passenger experience, we developed a mobile app for our airports and implemented a remarkably fast public Wi-Fi. We also have a customer kiosk for our travellers aids. For passenger flow, we've implemented wayfinding, improved digital signage, beacons and queue management. For airport operations, we've developed mobile apps for facilities inspection and maintenance and our Dulles mobile lounges. We've also digitised a large percentage of traditional on-prem systems to cloud-hosted solutions.
The role of IT has also changed from being a cost centre to a profit centre. We began commoditising IT by providing services to our airport tenants, such as Wi-Fi, telecom, network and cabling. Our telecom P&L best illustrates this: In 2013 and 2014, we were spending an average of $1.1 million on telecom services. By 2018, our telecom services were bringing in $1.5 million annually, with an estimated $6 million earned to date.
MWAA Labs: Culture of innovation and collaboration
Perhaps the biggest testament to our transformation was the establishment of our award-winning in-house innovation think tank, MWAA Labs, which has built a strong portfolio of solutions to common airport problems. We do this by leveraging our two airports as sandboxes, incorporating input from real customers and stakeholders. This enables a very quick development lifecycle.
Our relationships with industry peers have also been instrumental to our success. They've provided invaluable feedback and support and have opened the door to opportunities that we would not have gained otherwise. Cultivating this community mindset has begun breaking down the barriers that traditionally exist between regulatory agencies, airlines, airports and other stakeholders. It's not just the technology that's talking to each other, it's the people too.
Case Study: veriScan Biometric Identity Management System
veriScan is a patent-pending identity-management solution that was developed by MWAA Labs in the summer of 2018 to meet the congressionally-mandated requirement to biometrically verify the identity of departing international travellers through facial recognition. With veriScan, passengers' faces can act as both their boarding pass and passport.
When U.S. Customs and Border Protection approached us about implementing biometrics at Dulles, our research found that most commercial solutions require infrastructure changes and large-footprint technology that's challenging to adopt. We needed something that was easy to deploy, low cost and flexible. It also had to improve the passenger experience rather than hinder it.
veriScan reuses existing technologies rather than reinventing the wheel. As we know, biometric technology, along with its regulatory requirements, are rapidly changing. Commercial offerings do not reflect this reality and often rely on proprietary equipment and technology serving a singular purpose. These overengineered solutions may prove difficult to retrofit as the landscape evolves. veriScan uses Apple's hardware, software and facial detection framework to ensure stellar performance and cutting-edge capabilities that will only continue to be improved upon. 
Our biometric solution also embodies all the benefits of our platform-based approach. Our integration platform lets all involved entities – the airports, the airlines, regulatory agencies, DCS integrators – easily connect, regardless of their technology or maturity level. It has also enabled the quick development of several other use cases we have underway. Our vision is a fully-digital identity management experience along all airport touchpoints so that the traveller does not need to prove his or her identity over and over within our terminals.
For airports, the use of portable tablets lets the solution scale to any airport size. An entire airport can be biometric-ready within a week. For airlines, the system easily adapts to their existing space and boarding processes. For passengers, it provides a fast, hands-free boarding experience so they can breathe easy at the gate.
Back to basics
When our airport peers remark on what we've achieved at MWAA, I reflect on how it boils down to the key elements upon which all IT successes are built: The people, the processes and the technology. We needed the right team to execute on a holistic strategy and design principles. That in turn enabled us to focus on the airport processes that help transform the passenger experience and airport operations. Finally, we made sure that our technology would support the ever-changing landscape of the future.