Leveraging biometrics to solve current and future challenges within aviation
On 11th December 2019, International Airport Review and IDEMIA hosted a webinar, exploring how biometrics are a key enabler to overcome the challenge of processing more passengers whilst maintaining high security standards.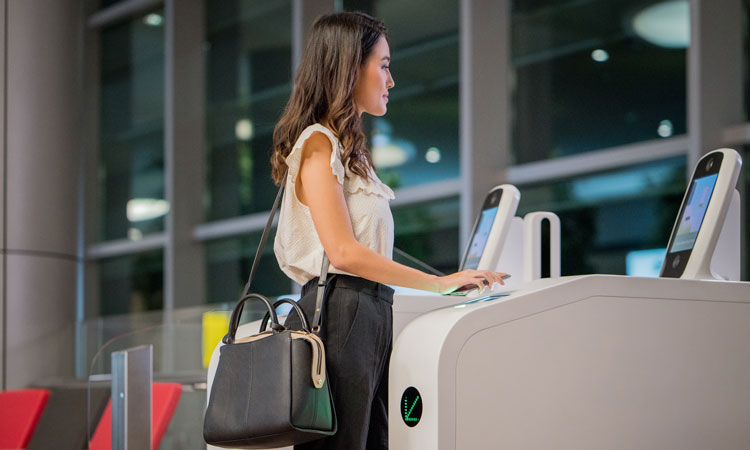 Today, the air transport community is facing extraordinary traffic growth. By 2037, the number of air travellers is set to double; reaching a staggering 8.2 billion per year. This large influx of people poses enormous challenges for airports, airlines and border agencies, as infrastructures cannot expand endlessly. Biometrics and sophisticated identity management are the answers to these challenges.
Biometrics and identity management enable streamlining passenger throughput whilst keeping airports as secure as possible.
IDEMIA's technology streamlines passenger throughput
Franck Maurin, Product and Solution Director for Passenger Flow Facilitation at IDEMIA, introduced ID2Travel, IDEMIA's solution to streamline passenger throughput at airports.
ID2Travel leverages the power of biometrics for end-to-end traveller identity management and flow facilitation. The concept is simple: Let your passengers enrol once, at any touchpoint (kiosks, self-bag drop, check-in counters) or via a smartphone through an embedded SDK, and it is smooth sailing after that. There is no need for passengers to present their travel credentials, they can be identified in the blink of an eye through MFace, IDEMIA's facial recognition hardware, or with just one look through IDEMIA's simultaneous face and iris recognition hardware, OneLook.
No one left behind
However, the question of managing passenger data is sensitive and must be dealt with warily. For example, through GDPR, passengers have legal rights to lodge a complaint and object to the use of their private data.
In compliance with this regulation, IDEMIA offers a complementary solution called the biometric boarding pass. In short, if passengers agree to have their data stored, they can enjoy a seamless journey with facial recognition and iris-on-the-move technology. They will not need any other boarding credentials, only their biometrics. If they object to the central storage of their data, the biometric boarding pass provides a satisfying alternative. The passenger's biometrics are included into a barcode and printed on their boarding pass. The difference is that passengers with a biometric boarding pass will still have to scan and present boarding passes. Their biometrics are not stored in any database but solely encrypted into the barcode. The travel experience is more convenient in both cases and no passenger is excluded.
IDEMIA's solution is about technology adapting to people, as opposed to people adapting to technology.
In the future, we can envision complete interoperability between airport and airlines in order to enable a seamless journey that knows no boundaries. A passenger traveling from Paris to Singapore with a layover in Dubai could be easily identified and recognised in Dubai in order to further enhance the travel experiences. IDEMIA's expertise and experience in biometrics and identity management, already successfully proven by the successful digital transformation of Singapore's Changi Airport, will guide its clients towards this vision.
Don't miss out on hearing directly from IDEMIA regarding how to best utilise biometric technology