Discussing the digital development of airport operations with Daifuku
Daifuku recently acquired Australian-based company, Intersystems. International Airport Review spoke to Adam Matheson, Executive General Manager – Daifuku Digital Technologies, regarding this business decision.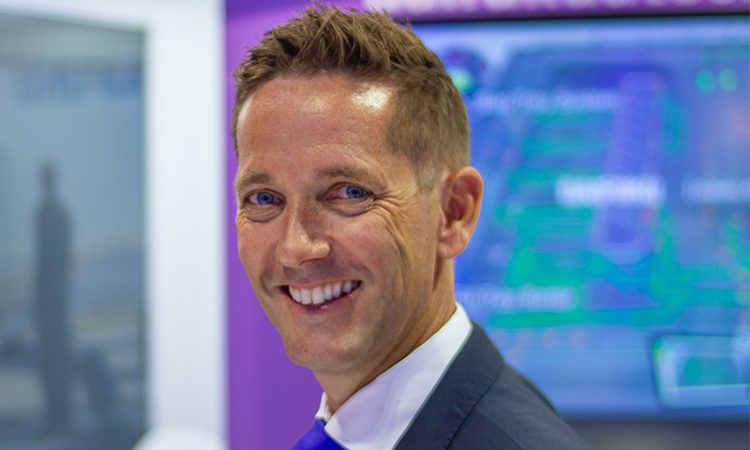 Can you tell me about the main drivers behind the acquisition and timing?
Daifuku is committed to investing in our Airport Technology Digital vision which includes operational management systems and associated business intelligence. Intersystems is a global leader in Flight Information Display Solutions (FIDS) with major implementations in Oceania, China and North America. The Intersystem platform also includes RMS, AODB and reporting solutions which will be further enhanced over the next 12 months.
Daifuku is in the unique position of providing both baggage and passenger data to customers; our objective is to provide customers with a real-time dashboard combining this information into a single business intelligence tool. This will provide leading airports with an understanding of both passenger and baggage movements in real time; any time during day or night.
When it comes to Operational Management systems (AOMS), what are some of the key operational outcomes airports are seeking?
Today's legacy AOS provide airports and airlines a simple bay planning, integration and flight information system. Our vision will deliver a platform which encourages active participation and collaboration across all key operational working groups. Through the presentation of real-time information, informed decisions can be made across multiple focus areas of the airport, giving complete visibility to all stakeholders. We will provide a simple integration platform, leveraging leading innovation to enhance the passenger's journey through predictive analytics, AI and live dashboards. The effectiveness of the solution will positively influence the passenger experience via both visible and non-visible impacts. Alleviating points of frustration and friction to allow a more seamless pathway from check in to arrival. The visible impacts include the reduction of wait times, providing high‑value status updates and information. The non-visible impacts relate to airports and airlines being able to respond to potential delays, improving the efficiencies in planning and proactively reacting to passenger needs. As part of our future development, we will integrate modules including way‑finding and advertising into our base offering.
As a systems integrator, beyond the software, how do you envisage this will sit within the broader Daifuku ATec portfolio?
We believe Daifuku ATec is in the unique position of being our customer's true end‑to‑end service partner. Through the recent acquisitions we are already in the position of providing a solution for the majority of the passenger and baggage touchpoints. We will continue to build our wider ATec portfolio, furthering our commitment to be the leading provider of complete airport solutions. Additionally, we will be leveraging other parts of Daifuku's broad range of solutions and services to further enhance our overall airport offering. There will be obvious integrations with ATec solutions such as BHS related software Airflow (Daifuku's flexible sortation engine), but we will also start to leverage our wider experience in robotics, automated guided vehicles and integrate our AOS solution with Contec displays.
What do you see are the greatest impacts for both airports and airlines when it comes to AOS?
Efficiency throughout the passenger journey is the greatest impact. Whether it is the parking bay location, turnaround time or passenger flow from check in to boarding; a next generation AOS can positively impact the entire process. However, the AOS system that an airport implements will need a partner with a vision, a flexible integration platform and a mature-enough solution to realise these benefits.
Issue
Related organisations