Vienna Airport: Transforming today to ensure a booming tomorrow
A recent ground-breaking ceremony heralded the start of Vienna Airport's large-scale terminal modernisation, as the four star-awarded Austrian gateway plots a path towards increasing service quality while passenger figures continue to rise.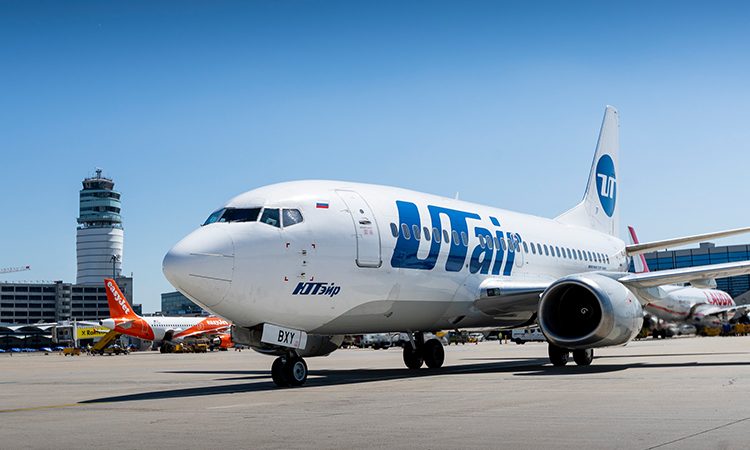 Achieving a SkyTrax five-star rating is the airport equivalent to the Oscars when it comes to customer service, as the award denotes a facility which has adopted the very best standards for its passengers. Vienna Airport has embarked upon a four-year journey, which once complete, will hopefully deliver this much sought-after industry accolade.
"Alongside our top priorities of quality and security, reliability and comfort are critical to ensure passenger satisfaction, especially when traffic figures are booming," stated Julian Jäger, Member of the Management Board of Vienna Airport. "The significant investment is expected to make the terminal environment more appealing and comfortable, and when finished in 2023, our passengers will enjoy a new quality during their stay."
The core element of the development is the new building – known as the Terminal 3 Southern Enlargement – which is expected to become operational by 2023. "The 70,000m2 facility will offer 30 new retail outlets, with particular emphasis on Austrian food and local brands, additional bussing gates, and a new centralised security screening area for Terminal 3, while enabling convenient transfers between the D, F and G gates," said Jäger.
The construction programme will also see a major renovation of Terminal 2 which is one of the airport's oldest buildings. "Sitting at the heart of the airport between Terminals 1 and 3, the new improved Terminal 2 will have a pivotal role in the future," explained Jäger. Scheduled to be complete by the end of 2020, the revamp will primarily feature a central security checkpoint and additional baggage carousels. Completing the trio of major work areas, Pier East with its D gates will be comprehensively modernised. This two-year project, running between 2021 and 2023, will see passengers enjoying spacious leisure and waiting areas.
Challenge of success
Much of this investment has been necessitated by the airport's recent rapid passenger growth. "While it is a good problem to have of course, after a period of sustained traffic, keeping up with the terminal facilities probably represents the biggest challenge that the airport presently faces," confided Jäger. "That is due, in part, to our increasingly diverse range of serving carriers – long-haul, low-cost, traditional scheduled, as well as being the home hub for Austrian Airlines – so we also have to balance their individual requirements and what they expect from us."
The airport registered a 22.4 per cent rise in passengers during January to July 2019, and it is heading towards a new all-time high in the summer. "As a result, we are the top performer in Europe and the fastest growing airport in our category. 2019 will be another record year in the airport's history in terms of traffic volume and we will likely reach 31 million passengers," explained Jäger. Vienna's strategic investments at Malta and Kosice airports have also performed well during the first seven months of the year, with the former increasing its traffic by 5.8 per cent, while the Slovakian facility was up by 3.8 per cent.
Drilling down into specific markets in July, the total number of passengers flying to destinations in Western Europe from Vienna climbed by 15 per cent, whereas traffic to Eastern Europe showed an increase of 21 per cent. Further afield, passenger volumes to North America also developed positively during the month, with a robust 32 per cent rise year-on-year, while the number of passengers travelling to Africa increased by 16 per cent versus last July. Traffic to the Far East and to Middle East destinations also showed signs of healthy development, registering increases of two and 4.2 per cent respectively.
Growth in every sector
Numerous new routes from LCCs like Eurowings, Wizz Air, Lauda, easyJet and LEVEL have been complemented by additional services from legacy carriers to fuel the traffic surge. In February, All Nippon Airways began services to Tokyo Haneda, while the airport's number one carrier home-based Austrian Airlines recently started flights to Montreal, Air Canada launched a Toronto route, and Royal Air Maroc commenced a Casablanca connection.
The airport gained its fourth Russian city on its network map during the summer, as Utair added a twice-weekly Ufa rotatio to its existing daily Moscow Vnukovo service. In June, Vienna welcomed China Southern Airlines to its airline roll call, as the SkyTeam carrier joined incumbents Austrian Airlines, Air China and Hainan Airlines with services to China, as it commenced a three times weekly service from Guangzhou (via Urumqi). New destinations have also been added by Air Arabia, (Sharjah), Volotea (Bordeaux), Turkish Airlines (Izmir and Gaziantep) and Vueling (Florence).
Robust catchment
Driving this traffic and route growth is the airport's incredibly strong catchment. A buoyant tourist and congress destination, Vienna was recently voted the most liveable city in the world by the Economist Intelligence Unit for the second time. Ranked as the number one student city in the German speaking area and CEE, there is a production line of graduates feeding over 200 multinational corporations and 30 international organisations like the UN, OSCE and OPEC. With all these components already in place in Vienna, the airport certainly seems to be thriving today and well-prepared for tomorrow.